Are you planning a trip to Walt Disney World in 2021? If you haven't been in a while, things may look a bit different! Here are the top 5 changes to Walt Disney World in 2021.
Walt Disney World reopened in July 2020 with extensive changes to park operations. Some of those changes have extended into 2021. While the COVID restrictions are the most visible difference, there are a few others you need to know about before your visit!
UPDATE: Walt Disney World has continued to update health and safety protocols as more people have gained access to the COVID-19 vaccine. For the latest information, please visit Walt Disney World's "Know Before You Go" page. 
COVID Restrictions at Walt Disney World
When Walt Disney World reopened in July 2020, new rules were implemented for the safety of both guests and Cast Members. These rules have continued into 2021 as the country continues to battle COVID-19.
The Walt Disney World Resort is currently operating at limited capacity. This means that hotel rooms availability, park admission, and Disney Springs are all subject to capacity limitations. Entry is NOT guaranteed. Most shows and parades have been suspended.
Character Meets and Greets have been suspended. Characters can be seen in the "Character Cavalcades" in each park multiple times per day. Select character dining is available, however the characters do not go table to table, they can only be seen from a bit of a distance.
Not all Walt Disney World Resort hotels have reopened. Select shops, and dining locations also remain closed at this time.
Guests age 2 and up are required to wear a mask at all times. This mask must be secured behind the ears, and under the chin. It can only be removed for eating and drinking when the guest is stationary. (In other words, no eating or drinking while walking.)
Temperature checks are mandatory at the entrance to every theme park.
For up to date information, check out the "What to Know Before You Go" page on the official Walt Disney World website.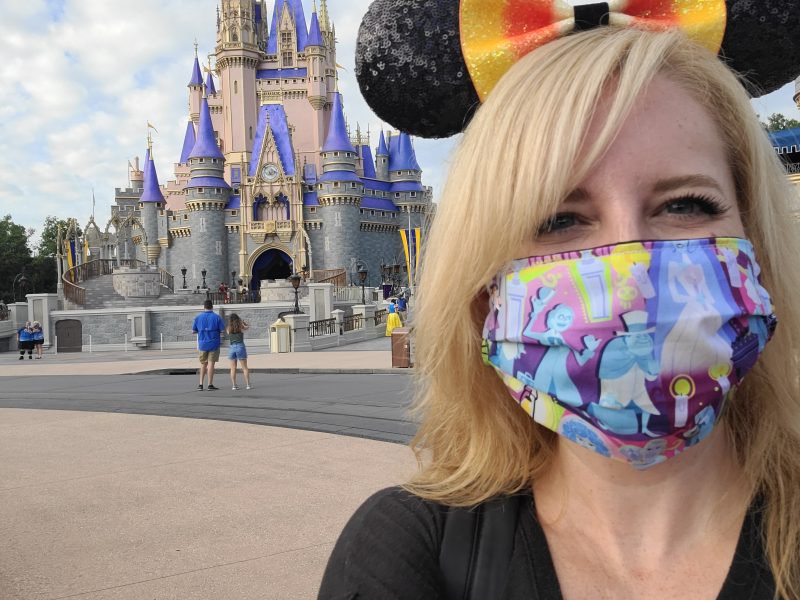 ParkPass Reservations Now Required at Walt Disney World
Possibly the single biggest change to how you plan your Walt Disney World vacation is the new ParkPass system. Guests are now required to have a reservation to visit a Walt Disney World theme park each day. No ParkPass reservation, no admission!
This means that you must plan out each day of your vacation in advance. In fact, you can book your ParkPass reservation as soon as you book! ParkPass is currently available for all of 2021.
Theme parks DO fill up pretty quickly at peak times or during special events. For example, there is already limited or no availability for October 1, 2021 at the Magic Kingdom. Why? October 1, 2021 is Walt Disney World's 50th Anniversary!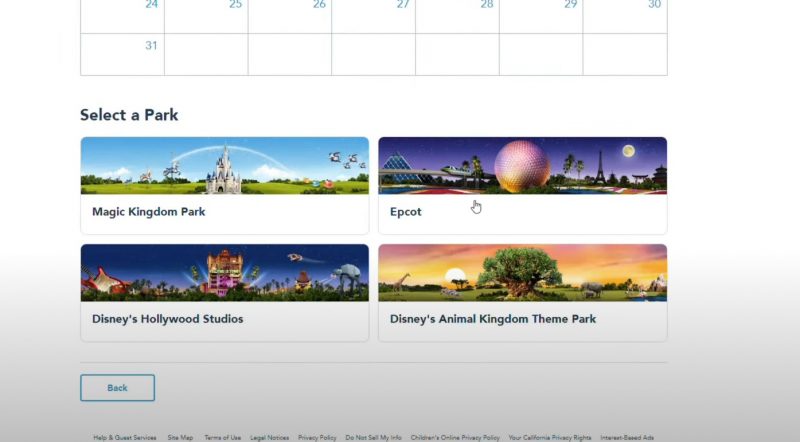 Changes to Park Hopping at Walt Disney World
Park Hopping (the ability to visit more than one Walt Disney World theme park per day) was originally suspended when Walt Disney World reopened in July 2020 but we are thrilled to report that it has returned in 2021! However, it does look a bit different.
Currently, guests must start their day in the park that they have a ParkPass for. Then, beginning at 2:00 pm, guests have the option to hop to a different theme park IF that park has availability.
Sadly, My Disney Experience does not yet offer a way to check availability at other theme parks. Currently guests can either check with Cast Members located near the entrance/exit of each park, OR they can call (407) 560-5000.
It is possible to visit all four theme parks in one day, provided they all have availability!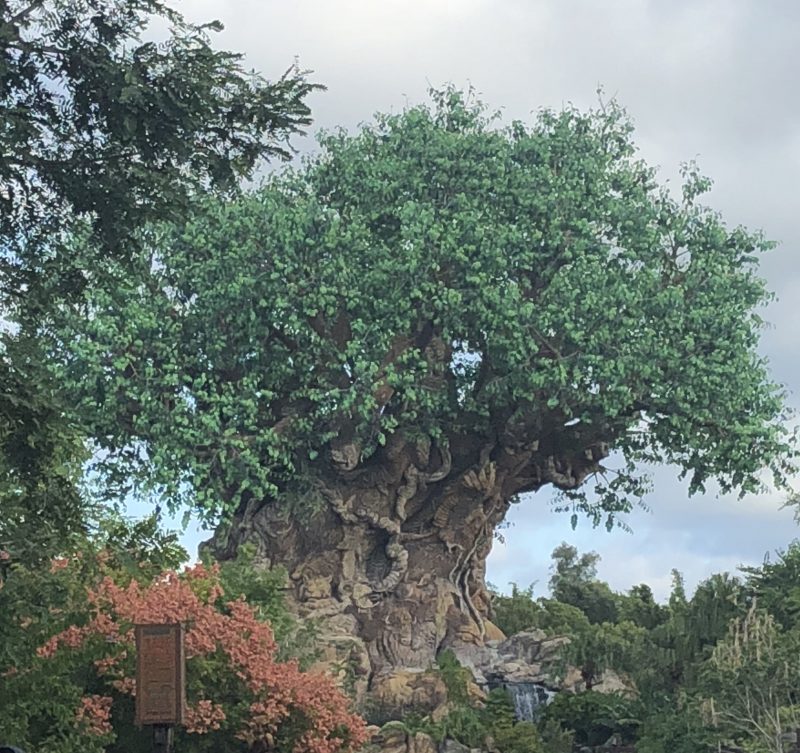 No Disney Dining Plan in 2021
The Disney Dining Plan has been a popular option for families since it was introduced in 2005. Sadly, the Disney Dining Plan was not available when Walt Disney World reopened in July 2020, and is not being offered in 2021.
Given the popularity of the Disney Dining Plan, and how lucrative it has been for Walt Disney World, we feel confident that Disney WILL bring back a Dining Plan option at some point in the future! As with everything else Walt Disney World has reintroduced since reopening, it may look a little different.
No FastPass+ in 2021 (So Far)
UPDATE! Walt Disney World has ended FastPass. It is being replaced with the new Disney Genie system! 
FastPass+ was introduced at Walt Disney World in 2013 to much fanfare. Love it or hate it, it became an integral part of planning your Walt Disney World vacation! So when it was announced that FastPass+ would not be available when Walt Disney World reopened in July 2020, fans and guests were shocked at this change.
Because of the social distancing requirements, guests are being asked to space out six feet apart in Disney's ride queues. (Queue is Disney-speak for a line.) This meant that Walt Disney World would need to use the FastPass+ return queues to maintain the required 6 foot distance without having the queues cause congestion outside attractions.
FastPass+ is another system that we believe is only on hiatus, not gone forever. Whether it will return in 2021 or not depends on how well the spread of the COVID virus is contained.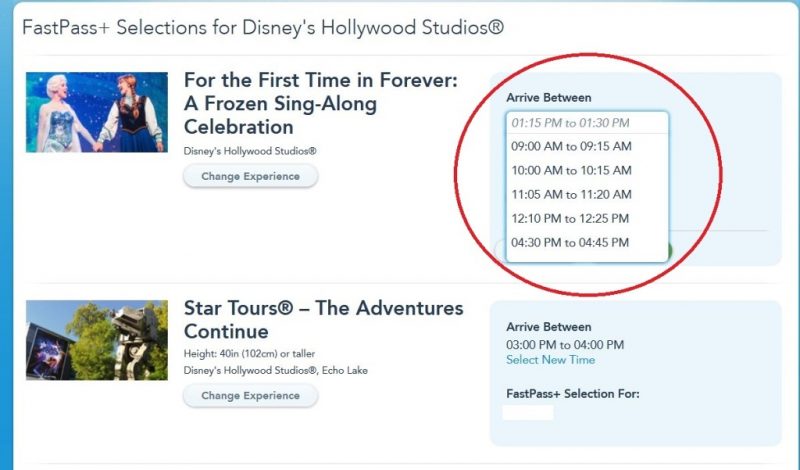 These changes at Walt Disney World for 2021 may or may not be permanent. But they are important to know as you plan your vacation! Which of these changes do you think will have the biggest impact for your Walt Disney World 2021 vacation? Let us know in the comments!
P.S. Now that you've found us, be sure to subscribe to our newsletter below or in the link on the side! You can also check us out on YouTube, Facebook, and Instagram!