LEGOLAND Florida is the perfect add-on to a Disney vacation. Find out what we loved about LEOGLAND!
I have recently strayed from the Disney parks. I'll admit it! I have always loved other theme parks in the Orlando area (Universal, anyone?), but twice in the past year I have visited LEGOLAND theme park, about 45 minutes southwest of Disney property. And yes this is a blog focused on Disney, but if you are a LEGO fan and you want something a little bit different, take a day or two and visit LEGOLAND. It's fun and absolutely adorable!
Pin trading? Not at LEGOLAND! Instead, you can trade mini-figs, the little LEGO people! Their "model citizens" each have name tags, and if they're open to trading, their mini-figs are on their name tags. Much like pin trading, if you ask to trade they have to say yes, so you can walk away with some really unique figures.
One thing I really want to note- LEGOLAND does a few things better than Disney does! Yep, I said it! Every restroom has a small kid's sink. Disney lacks this. And in the hotels, every single room has a smaller potty insert for little behinds to sit on! LEGOLAND also has more play areas for small children, just small playgrounds inside the park to run in- and all are designed for very small children.
Disney is geared toward the entire family so their play areas tend to be for older kids (not the 1-2 year olds). LEGOLAND has several attractions that ONLY kids can ride. While that's disappointing for adults who want to drive a tiny LEGO car or ride a weird LEGO horse around, it gives kids a real sense of autonomy and a good independent feeling.
LEGOLAND Hotels
LEGOLAND has two hotels. In each of the hotels, all rooms sleep up to 5 guests. The kids' have their own sleeping nook (bunk beds and a trundle underneath). Adults get a king bed in the main area of the hotel room. In addition, free breakfast is given to each guest each morning of their stay! And it's a whole buffet too- tons of options including waffles- LEGO waffles of course! The restaurants in both hotels are truly fantastic for breakfast and dinner.
Their main hotel (right next to the theme park) is the LEGOLAND Hotel. This hotel has several themed room options- Pirates, LEGO Friends, Kingdom, etc. You can choose your favorite characters and sleep in a room themed after them.
Across the street is the Beach Retreat. Guests staying here can ride a shuttle to the parks- it arrives every few minutes and is only about a 5 minute ride over. In some ways I liked this hotel better. It is less expensive, so that's a plus, but it was really cute. Each room is its own bungalow, so it feels like you're really at a beach retreat!
In 2020 they are opening a brand new hotel- Pirate Island! We saw the construction on it and I can't wait- it looks so fun!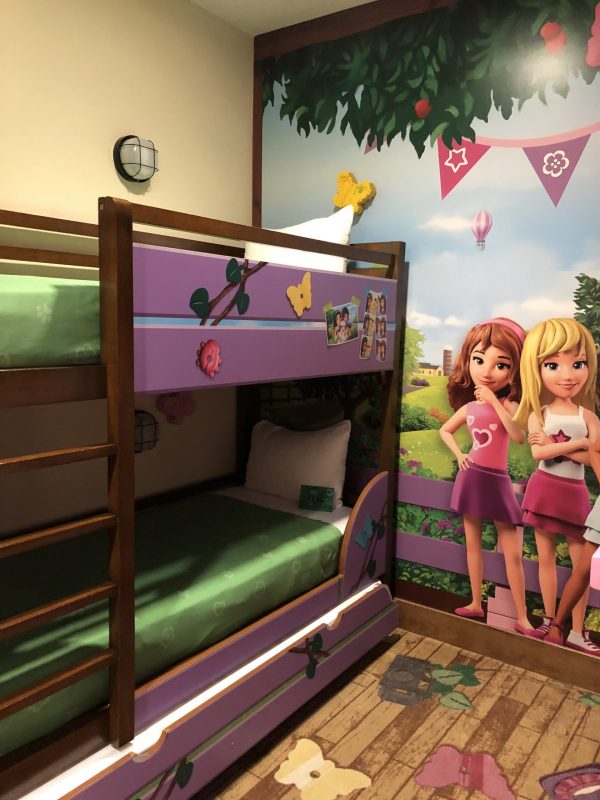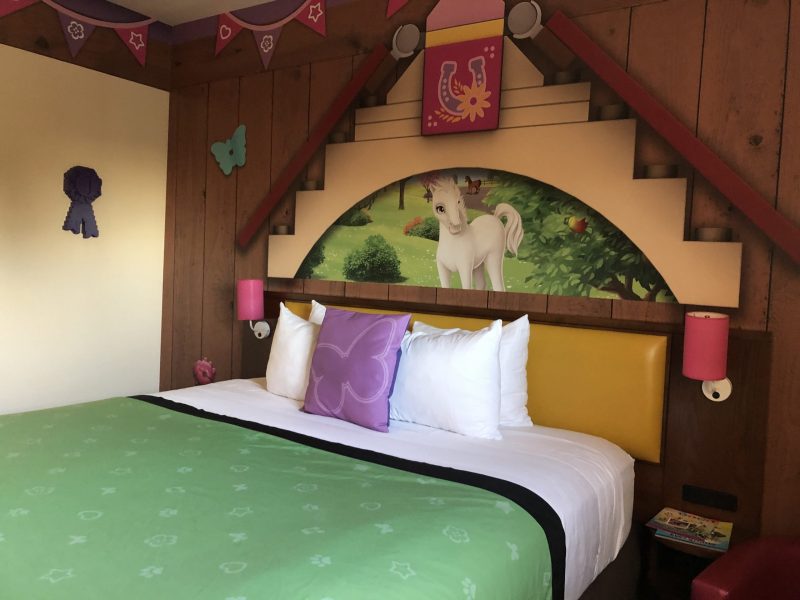 LEGOLAND Theme Park
The LEGOLAND theme park was designed for families with children ages 2-12. What that means is that most children can ride most rides. None of the rides are incredibly scary or have a big height requirement. There are quite a few "lands" with rides/attractions themed to that land, as well as so many LEGO building areas. Even all of the ride queues have building areas!
But the best part of the LEGOLAND theme park- MINILAND! This area of the theme park is unreal- whole cities built out of LEGO bricks! They have a space shuttle that launches, cars that ride on the Daytona speedway, the hills and streets of San Francisco, Las Vegas, etc. It's really fun to walk around and see everything that has been built out of LEGO bricks.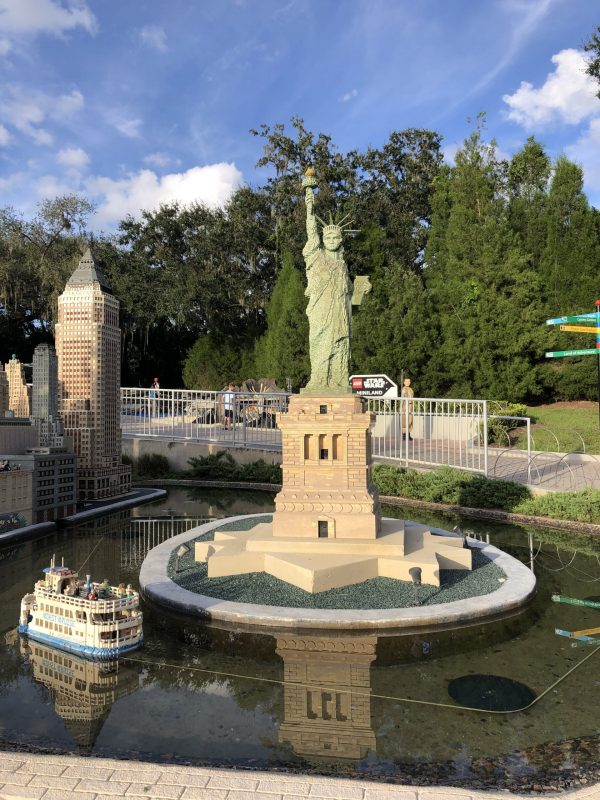 LEGOLAND Water Park
At the very back of the theme park is their very own water park, complete with wave pool and lazy river! There are also plenty of water slides, but they are built for smaller children so everything should be quite family-friendly. The water park is a separate admission ticket, but worth it on a warm day!
Cypress Gardens
This is my favorite part! LEGOLAND and the theme park that preceded it were built on the old site of the Cypress Gardens Botanical Gardens. The Gardens are nestled along the Lake Eloise and offer great lake views as well as all kinds of plants and trees. There is a historic gazebo made out of an old satellite dish too.
But the best part of the Cypress Gardens is the historic Banyan Tree. My photos do not do it justice! This tree was brought to Central Florida from Hawaii in a 5 gallon bucket and planted in the Gardens. Banyans spread horizontally more than vertically, dropping root systems as they grow, so it's hard to tell where it even started! It's unreal to see.
LEGOLAND is well worth stepping outside the Disney bubble if you have young children, or if you just think LEGOs are fun!