LOVE DISNEY VACATIONS?
Don't miss any of our DPP vacation tips. Plus get a free gift instantly!
SEARCH
ABOUT US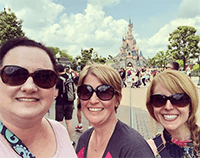 We are your Disney Park Princesses – Sara, Sharla & Heather! (From left to right) We are three friends who work together, travel together, and love to treat ourselves. We believe that everyone should get to feel like royalty on their Disney vacation.