Sara and I (and our friend Melissa) are heading to Walt Disney World next week! It's going to be a whirlwind trip- only about 50 hours there. Because we have such a short trip planned we are going to cram a lot of things in a short period of time. We are going to run around like mad taking photos, visiting attractions, and of course eating everything! Here is what I'm most looking forward to most for this trip.
Illuminations at Walt Disney World
Next week is the last week of Illuminations! I'll admit that this is not my most favorite fireworks show, but because it has been playing for so long I have to admit I will miss it! I'm looking forward to seeing this show one last time before it ends and the new show gets set to premiere. In addition to the show itself, I love walking around World Showcase at night- it's usually pretty peaceful and a great atmosphere. World Showcase after dark feels like Disney to me- it's that feeling I can't explain but is very magical.
Epcot International Food and Wine Festival
It's my favorite time of year at Epcot! I try to make at least one visit to the Food and Wine Festival every year. This trip might be too short to try every food item on the menu but I sure am going to try! I'm looking forward to trying the expanded Earth Eats section, the Flavors from Fire, and everything in the Canada booth! For beverages most of the booths have wine flights so I'm looking forward to those as well. And while this isn't a Food and Wine specialty, I only recently found out there is a champagne bar in the France Pavilion so I am definitely going in there!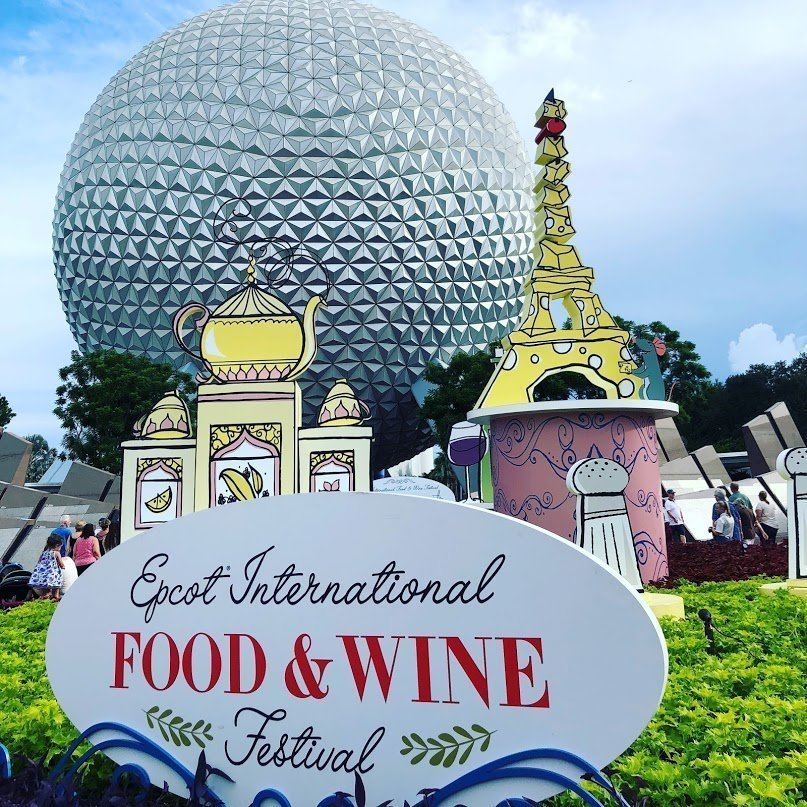 Club Level
We love staying Club Level anywhere we can! On this trip we are staying at the Contemporary Club Level. This will be my first time staying in a Tower room so I am incredibly excited for that! The Club Lounge at the Contemporary offers great food and drinks- this will be my go-to stop for my morning (and afternoon and evening) Diet Coke fix, and most likely we will be eating breakfast there both mornings, as well as taking part in any of the other offerings they have. Club Level Lounges have morning, afternoon, and evening "service", but light snacks and beverages are available most of the day in addition to their formal service times. The Club Level Lounges are also a fantastic place to work or relax after a long day in the parks.
New Attractions at Walt Disney World
Slinky Dog Dash and Flights of Passage
These two rides are not really new any more since they've been open for a year or two, but I have only been on Slinky Dog Dash once time, and Flight of Passage twice. I am really looking forward to riding them again, especially Slinky Dog Dash! It's a very cute coaster and I know I missed a lot the first time I rode it. In addition to the rides themselves though, both of these rides have very fun and unique queues and I love how Disney does queue detailing.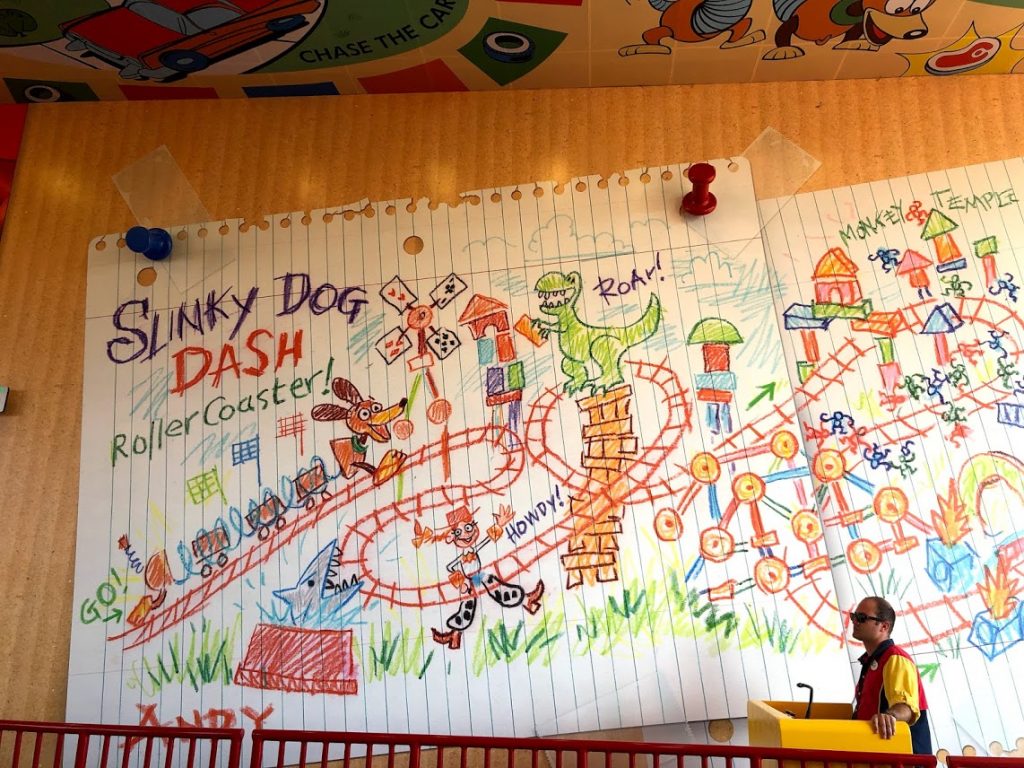 Galaxy's Edge
I'm looking forward to this brand new land for multiple reasons. Because I was just in Disneyland I would love to compare the two- are they really identical? What are the differences? What is the overall "feel" of the land here? We have a reservation at Oga's Cantina so I am excited to see the differences here as well. And I promise this time we'll try the Blue and Green Milk to give a review.
Running at the Contemporary
Even though this is such a short trip I am training for a race, so I'm going to have to run next week while I'm at Walt Disney World. Luckily, the Contemporary Resort has a fantastic running path already mapped out! Most of the Disney resorts do have a running path, you can ask at the front desk or Concierge, or just look for the signs along the sidewalks. At the Contemporary the official loop takes you around the garden wing, pool, and Bay Lake Tower area. One fun thing about these running trails is that they are usually a pretty short loop so you get to do them several times.  The Contemporary loop is one of my favorites because of its proximity to Bay Lake and the Magic Kingdom!
Of course this list is not all I am looking forward to, but these are important must-dos for this short trip. I hope we get to all of them and then some! We can sleep when we get home!