Planning your first visit to Walt Disney World can be overwhelming. Check out our Top 10 Tips to Make Your First Visit to Walt Disney World Extra Magical! 
Maybe you have been planning your first visit to Walt Disney World for years. Or maybe your first visit is a spur of the moment decision! Either way, you want your first visit to be magical.
As a Travel Planner for over 13 years, first visits are some of my favorite trips to help plan. The closest I get to being a Fairy Godmother is getting to help plan a family's first visit to Walt Disney World! I take all of their hopes and dreams, mix them together, and then "Bibbidi Bobbidi Boo!", create the perfect trip.
Here are my Top 10 favorite tips to help you create a magical trip for your first visit!
1. Decide When to Go For Your First Visit
While there is really no such thing as "slow season" at Walt Disney World any longer, there are times of year when there are less crowds. September, early November, January, and May are all great times for a first visit to Walt Disney World!
2. Choose the Right Resort
Sharla has written an entire series on choosing your Walt Disney World Resort. I definitely encourage first time visitors to consider a Deluxe Resort for their many benefits. But above all, Deluxe Resorts have the best locations! Whether you are within walking distance of a theme park or just a short monorail ride away, the Deluxe Resorts can save you countless time getting to and from the theme parks.
3. Book Dining Reservations
A meal with your favorite Princess or Mickey himself is a highlight of any first trip. But you can't just show up and hope to get in to one of these popular character meals! Advanced dining reservations are required for these popular meals. Dining Reservations can now be booked 60 days prior to check in.
Even if you don't want to plan a sit down meal for every night of your stay, it is important to schedule at least a few meals in advance. This will give you a chance to rest and enjoy a respite from the hustle and bustle of the theme parks. It will also force you to eat and drink something. Believe it or not, hunger and thirst are often overlooked in the excitement of the theme parks!
I beg you – if you do one thing prior to your first visit to Walt Disney World, PLEASE book your Park Pass reservations as soon as you book your trip! This is your reservation to visit a theme park each day and they structure your entire vacation.
I also recommend purchasing the Disney Genie+ option for tickets when it becomes available in late 2021. Similar to the extinct FastPass and FastPass+ systems, Disney Genie + gives you access to a much shorter "Lightning Lane" for select attractions! This is a paid option but at just an additional $15 per day, per person, we think it will be well worth the investment.
Pro tip – guests who stay at an on-site Walt Disney World resorts get to book their Genie+ reservations starting at 7:00 am each day!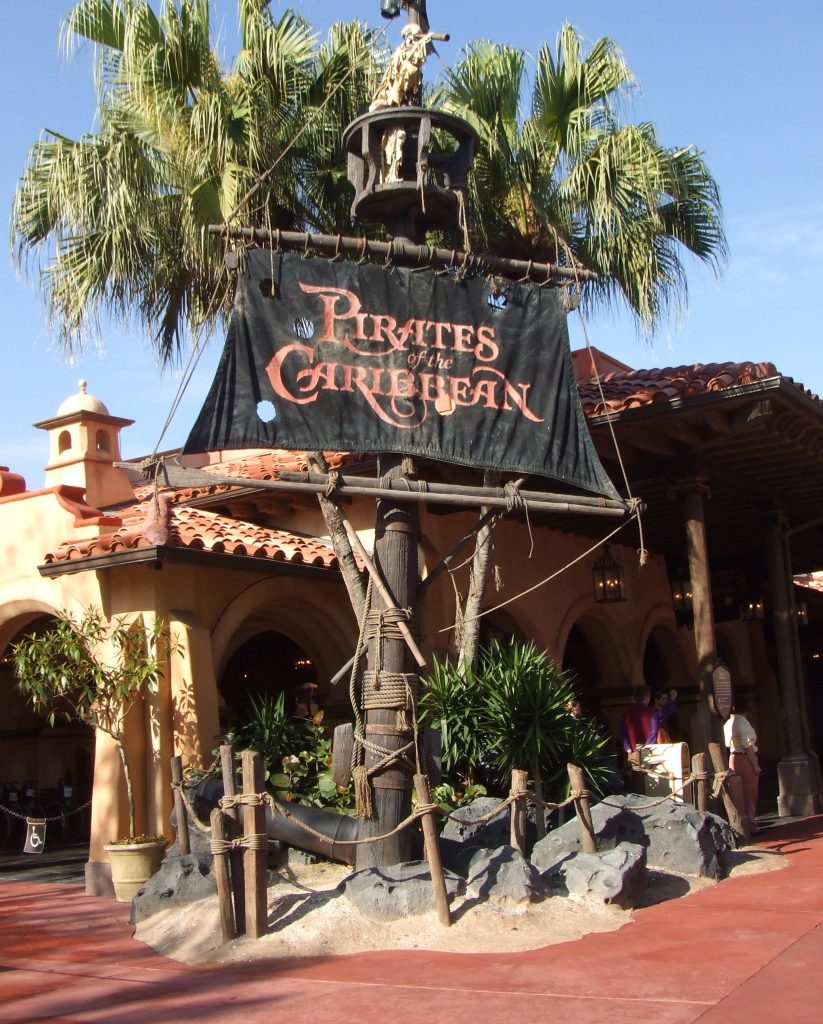 5. YouTube is Your First Visit Friend
If you've never been to Walt Disney World, it is really difficult to understand how vast it is and how much there is to do! YouTube to the rescue. From resort room tours to ride through videos of attractions, you can find a video of almost everything you may want to know about!
Ride videos can be particularly helpful for younger children who may be uncertain about if a ride is right for them. I don't recommend watching every single video out there – leave some magic for your trip! But for rides that are a stretch for younger or more fearful children, this can be very helpful.
DPP Tip: Parents – pre-view the videos on YouTube before allowing young children to watch!
6. Find Your Favorite Characters
Whether Mickey is your main Mouse or you are a Princess fan, characters are a huge part of a first visit! Kenny the Pirate's blog has a master list of where to find every Disney character. But our favorite way to meet characters is a character meal!
Character meals give you the chance to meet multiple characters in one setting, while enjoying a meal. But if you prefer to spend more time in the parks, and less time dining, you can make FastPass+ for character meets in the parks!
7. Get Memory Maker
Want to be sure that the entire family is in those photos with Mickey or Cinderella? Memory Maker is the way to go! This digital photo package is the perfect way to insure that you come home with photographic evidence of your fantastic first visit. I have come home with literally hundreds of pictures from some trips!
DPP Tip: Plan ahead for that all-important holiday card! Pack coordinating outfits for one day and plan to stop for a group photo. You can even visit the new PhotoPass Studio at Disney Springs for a full photo shoot!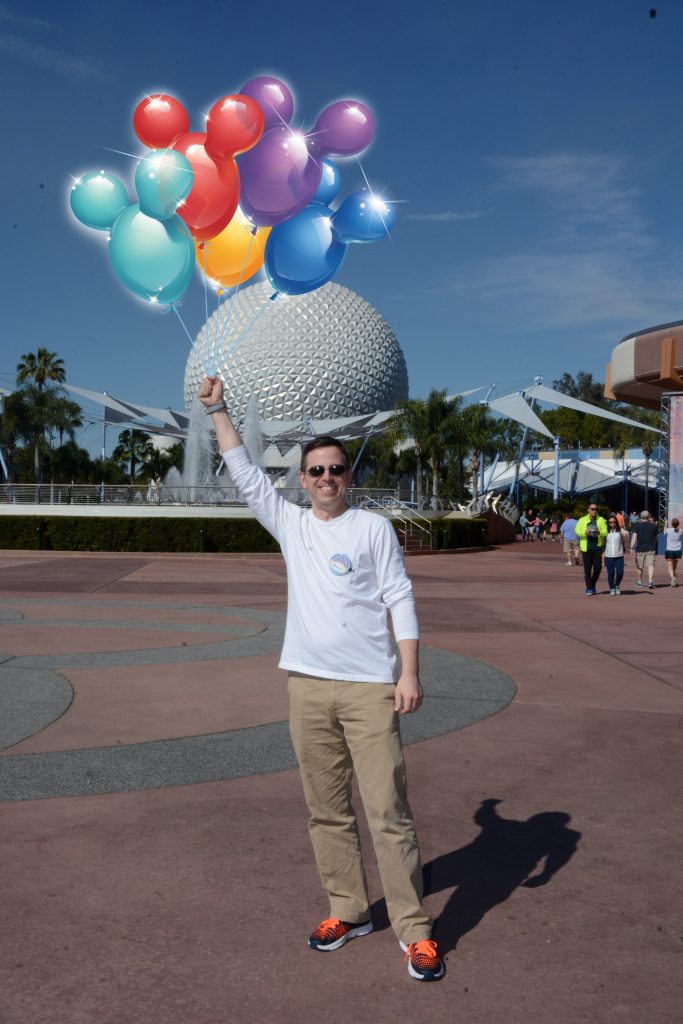 8. Surprise Your Family with an In Room Delivery from Disney Florist
Start your first visit off on a special note with a "My First Disney Visit" package from Disney Floral & Gifts. It includes Mickey Ears (which you can have customized for an additional fee), an autograph book and pen, a Mickey blanket, Mickey (or Minnie) plush, and an adorable set of photo cards to commemorate each 'first."
Disney Floral & Gifts has a range of options from basic flowers to elaborate room decorations! There is something for every occasion. And if you call the Magic Makers at Disney Floral, they can even customize something for you based on your preferences and budget.
9.Consider a VIP Tour Guide
A VIP Tour Guide is the ultimate first visit indulgence. VIP Tour Guides can help to create the ultimate Disney experience by insuring that you make the most of your park days! I recommend using a VIP Tour Guide for the first full day of your vacation. This will insure that your first day is spent seeing all of your "must do" items. Then the rest of your vacation can be spent relaxing, knowing that you have checked off the most important boxes!
This is my favorite tip for a first visit – "Do Less, Enjoy More!" It is so tempting to try to see and do ALL THE THINGS. But the truth is – it can't be done! I have countless trips to Walt Disney World under my belt and I haven't even come close to doing everything. Even by trying, you set yourself up for failure. Resist the urge to over schedule. Memories are made when you have the chance to allow them to sink in.
What are your questions about your first visit? Let us know in the comments!
P.S. Now that you've found us, be sure to subscribe to our newsletter below or in the link on the side! You can also check us out on YouTube, Facebook, and Instagram!