Disney Cruise Line sailings to the Caribbean are VERY popular and with good reason! But here are our four favorite alternatives to the Caribbean! 
When most people think of a cruise, they think of warm, sunny beaches and tropical weather. But the Earth is 75% ocean, so there are cruises to almost everywhere! The Caribbean is a very popular and affordable cruise option on Disney Cruise Line but why not branch out and try other places in the world?
Popular places to cruise include Europe, Alaska, Panama Canal, Canada, Transatlantic and even Antarctica! Disney Cruise Line currently offers all of these options except for Antarctica. There is still a lot of speculation over the three new ships and where they will be sailing, but many people are hoping for a home port in Asia. If you're looking to cruise but you want something a little bit different, Disney Cruise Line has so many great itineraries around the world! Here are some of my favorites.
Disney Cruise Line European Cruises
Cruising Europe is one of the best ways to see a lot of Europe in a short period of time. Think of cruising Europe as a "best of Europe" trip. One great thing about this is there are so many different options- from Disney's Port Adventures to other tour operators to just going out on your own and walking around! My favorite thing is that there is no packing and unpacking every couple of days.
The Disney Magic sails to Europe each summer on both Northern Europe and Mediterranean itineraries so you'll surely find something for everyone. On a recent cruise I went to several places in Greece and Italy. We went to Rome, Pompeii, Pisa, Santorini, Mt Etna, just to name a few places. You can see a lot in just a 7-night cruise!
The downside is you don't get to stay for a very long time in each place, but the upside is you can always add on nights pre- or post-cruise and see even more of the cities and countries you want to see. I always recommend flying in at least one day early anyway to help with jet lag as well as alleviate some of the issues that can come with travel delays. For a truly special add on, try one of the Adventures by Disney cruise add ons!
Disney Cruise Line Alaska Cruises
Alaska is one of the most beautiful places in the world! It has wildlife and mountains and bears (oh my!) and of course many glaciers. On our cruise we did whale watching, a train in the mountains, a glacier visit, and more. Some of the people in our group did dog-sledding and helicopters too. There really are endless possibilities in Alaska. Just as in Europe you can add on Adventures by Disney before or after your cruise to see a lot more of the beautiful state of Alaska.
Disney Cruise Line sails out of Vancouver, which is an incredibly easy port to get to from the Vancouver airport. You can take a sky train for just a few dollars from the airport to the many hotels there right by the port in about 20 minutes. It's one of the easiest ports to get to from an airport.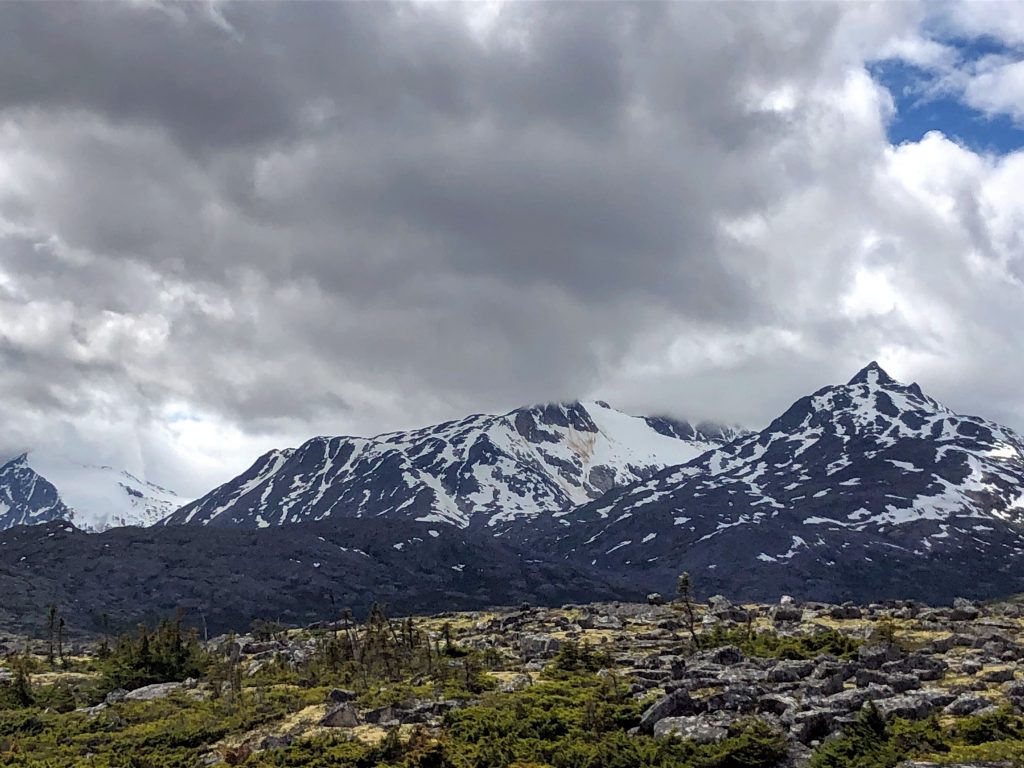 Disney Cruise Line Canada Cruises
Canada is part of some Alaska cruises, but that's Western Canada! Disney Cruise Line also sails to Eastern Canada on certain fall itineraries. Sara and I did one of these cruises last year and it was incredible! We also started at the Port of New York so that's a perfect way to start a cruise – see some shows, eat some food, all that good stuff! One of my favorite things to do on a cruise out of New York is sailing by the Statue of Liberty too.
Once we got to Canada we got to see several new places to both of us. Halifax, Peggy's Cove, and Quebec City were some of our favorite stops. This cruise was one way (ending in Quebec City), so we got to see more of Canada since we didn't have to turn around.
Disney Cruise Line Panama Canal Cruises
Ok, this one I haven't personally done. But it's on my bucket list for sure! One reason- you get to be on a ship for 14 nights! Another reason is that when you go through the Panama Canal it's a very unique experience with the locks and water levels; it's just not something you get to do every day!
Disney Cruise Line typically sails the Disney Wonder through the Canal at the beginning and end of the Alaska season. These cruises almost always sell out rather quickly so book up early. And because they start/end in Port Canaveral and San Diego, you can visit theme parks on each end of your cruise.
Have you cruised somewhere other than the Bahamas or Caribbean? I'd love to hear your experience!