Let's get a little business out of the way, shall we? This post contains affiliate links for shopDisney. Disney Park Princess may receive a portion of your sales when purchased through these links. For more information please visit our Privacy Policy and Affiliate Disclosure.
I am having serious Disney Cruise withdrawal! I want to, NEED to go on a Disney Cruise very soon, but it does not seem like that will happen for quite a while now!  So since I can't cruise, I will do my best to bring cruising to my home, and to yours! So here are some of my favorite Disney Cruise Line items you can currently find on the ShopDisney website.  They are having a free shipping sale too- just look at the top of their page for a promo code!
1- H2O Products
One of the best things about a Disney Cruise is the toiletry items that come in each stateroom. Unlike some cruise lines, you don't need to book a suite to get awesome amenities, even an inside room will get these products. Because Disney is limiting the single-use products across the board, you can no longer stock-pile the little bottles to bring home. Instead you can just purchase them and have a little bit of Disney at home all the time!
I absolutely love this stuff!
Sea Salt Body and Sea Marine Hair Set Disney Cruise Line
2- Colorable Wine Glasses
This one was a simple one for me- I love wine and I love coloring! It's so fun to decorate your glass in your own way. Or give them to your kids to color so they can be part of it too. Who's to say that these can only be used for wine? Inspired by Animator's Palate restaurant, these will let everyone feel fancy with their milk in a glass they decorated themselves! And because they are plastic you don't have to worry as much about breakage.

Disney Cruise Line Stemware and Marker Set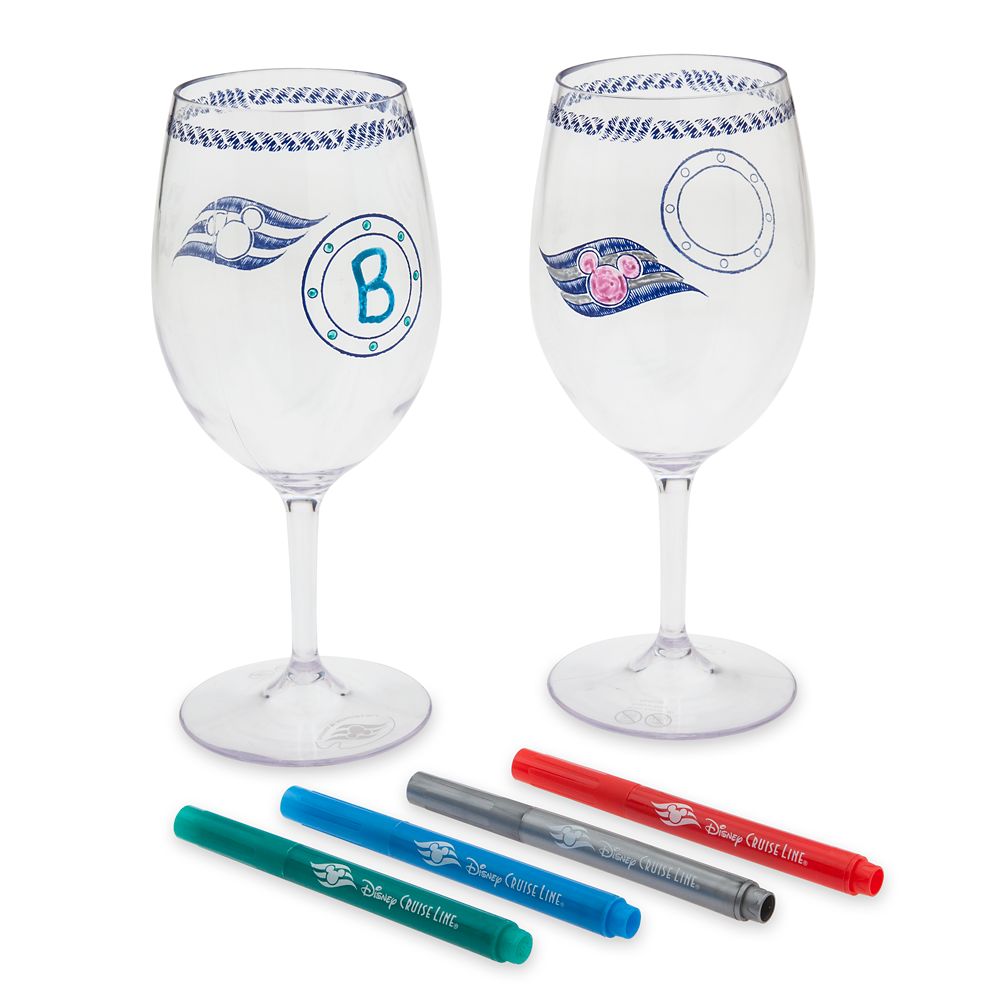 3- Mickey Mouse Glass Top Serving Tray and Knife Set
If you're going to have wine, you need cheese! Well not all the time- I don't really like cheese like this! But I can use this for pepperoni or just for a plain sandwich to feel fancy. It's so cute that I NEED it now! The little glass cutting board comes out if you want and you can even use the wooden board without it. And it comes with a knife holder so you don't even have to wonder where you put your matching knife each time you use it!
Mickey Mouse Glass Top Serving Tray and Knife Set Official shopDisney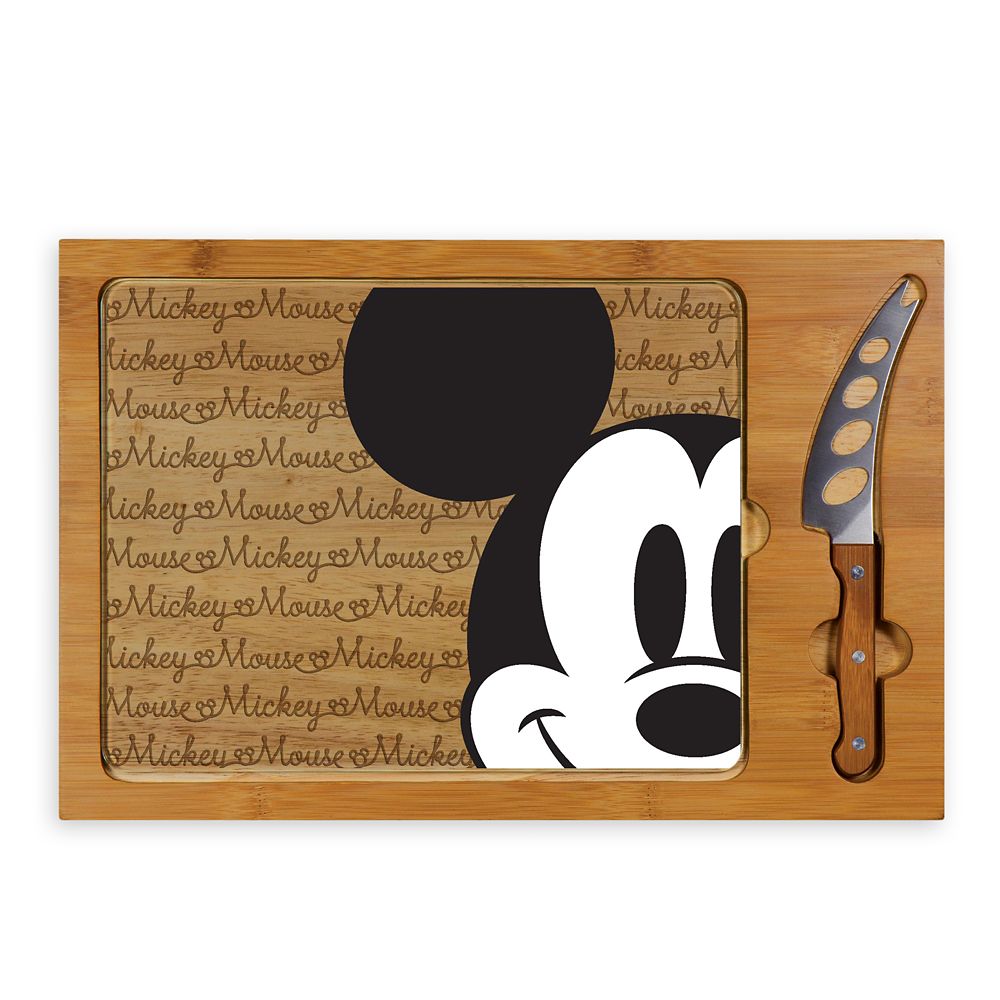 4- Disney Cruise Line Rolling Luggage
I must admit that every time I start to pack for a trip, I think how badly I need new luggage. But then in between trips I tend to forget about it! So I decided to order some luggage NOW, to prepare for when I CAN travel again. I love this one because it has a zippered interior accessories bag, and a double zip main compartment so it's easy to use and functional. And my biggest thing for luggage is that it can roll when it's being pushed or pulled. Plus it's just really pretty!
Disney Cruise Line Rolling Luggage 28"
So there you have it! My current list of all the Disney Cruise related things I just NEED.  I hope this helped fill the void of being away from cruising – and now you can add a little magic to your home with all of this fun stuff! If you bought something, let me know in the comments.