In just a few weeks, I am heading back to Walt Disney World! It's been over a year since I was there, which (fortunately) is quite unusual for me. I am very much looking forward to this trip!
I will admit it- I am both excited and apprehensive about this trip! I am incredibly excited because I haven't been there in so long, but I am also apprehensive because I know how much things have changed, and I have not yet seen first hand what COVID-19 protocols are in place. Mostly, though, I am incredibly excited! Read on to find out what excites me the most about this trip.
1- Mickey & Minnie's Runaway Railway
This is the number one thing I'm excited about! When Sara and I visited Walt Disney World before everything closed, Mickey & Minnie's Runaway Railway was in Cast Member previews and we did not get to ride it. At the time, I shrugged it off, thinking I'd be back in a few more weeks. But we all know by now that things went haywire and I have not made it back since. But I am so extremely excited to ride this attraction for the first time!
One thing to know about me is that I do not want ride spoilers! I purposely avoid photos and ride through videos until I have experienced the attraction for myself. I am so excited that I have dreamed of the ride, and what it is like, and what kinds of things I'll see (and we'll see if I am clairvoyant soon!).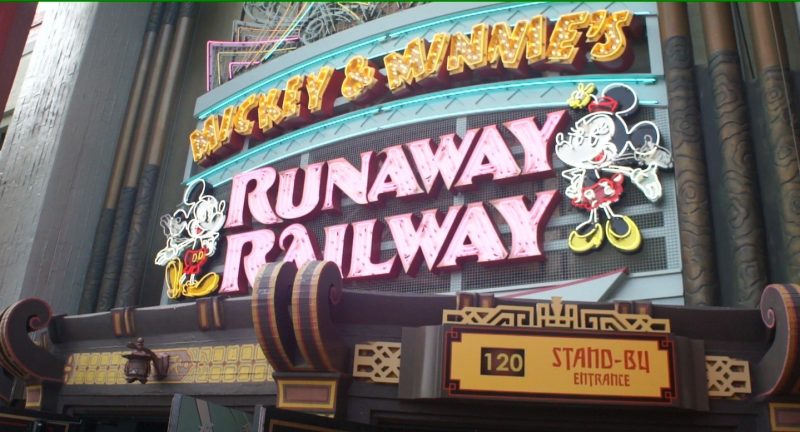 2- Flower and Garden Festival
I absolutely love all of the festivals at Epcot! Aside from the Food and Wine Festival, Flower and Garden is my favorite. There are always so many tasty treats, but there are also gorgeous flowers. I just love seeing Epcot in full bloom! I am also a big fan of the Disney-themed topiaries, as well as the butterfly pavilion (so I will be sure to wear red that day to entice them to land on my shoulder).
Even though the Garden Rocks Concert Series is not returning in 2021, there is still live music most nights in the America Gardens Theatre. You can catch music of many genres- pop, Motown, American songbook, and Latin. When I'm there, the pop band EPIC! will be performing.
And no Epcot festival would not be complete without FOOD. My best tip is to pick up a festival guide when you arrive for a handy reference. You can always research ahead of time, but nothing beats having that guide in hand. The items I am looking forward to most this year are the Spring Onion Soup with Crispy Shallots and Micro Chive at Epcot Farmers Feast (new booth) as well as everything at Trowel & Trellis Hosted by IMPOSSIBLE™ Foods.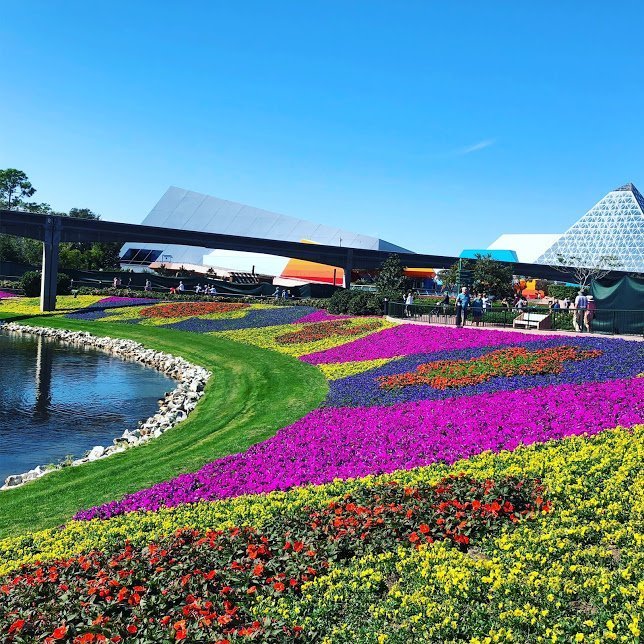 3- A New Resort
For the first time in at least 12 years, I will be staying off-site, at one of the nearby resorts, the Wyndham Bonnet Creek condos. I am excited because I have never stayed there, and from what I hear it is a great resort. But, it's not in my little Disney bubble, so that makes me a little bit nervous! But, it's a new place (to me), and you know I love a new hotel, and especially I love a good deal, which is what we got on this room.
I am looking forward to staying off-site. The main reason really is to compare the off-site hotels to the Walt Disney World hotels, and if the cost benefits outweigh the other on-site benefits here. We are driving to Walt Disney World, so we will have to pay for parking at the theme parks. But, if we were staying on-site we'd have to pay the (ridiculous) parking fees at the Walt Disney World resort hotels, so that's pretty much a wash. I'm also interested to see if driving into the parks every day becomes tedious, or if I'd rather use Disney transportation.
4- Safety Protocols
Over the past year, I have heard nothing but really good things about how Walt Disney World is handling social distancing, mask enforcement, theme park reservations, and sanitization. But because I have not yet seen this for myself it's been just going on what I have seen online or from friends/ clients photos. I am really looking forward to seeing first hand what measures Walt Disney World has taken to keep everyone safe and healthy.
I am prepared with hand sanitizer and masks, and I also plan on bringing wipes for the hotel room when we arrive. Besides the masks, though, those are things I normally bring anyway! I think the biggest change for me personally is not being able to just walk around with food or drink in hand. Other than that I am really looking forward to experiencing what Walt Disney World has done.
5- Disney Springs
We are staying in a hotel that is very close to Disney Springs, and with the theme parks closing early each evening, I feel like we'll be spending quite a bit of time there. There are several reasons I'm looking forward to spending a lot of time at Disney Springs. For one, I love it there! But really I am looking forward to visiting Disney Springs because I have not fully explored the area since the updates a few years ago.
We have reservations at the Boathouse, and I have never been there (even though it's not new, it's been there for years). But the menu looks incredible! I have already picked out what I'm eating, which is unusual for me, so you know I can't wait. I plan on eating calamari and jumbo lump crab cake, so stay tuned to see if they are worth all of my hype.
The last reason I'm looking forward to visiting Disney Springs is to visit more shopping and dining than ever before. I want to eat at all the restaurants and buy all the things- but mainly I'm just looking forward to being there in the magic that is Disney Springs. It's a beautiful area of Walt Disney World that I often overlook.
That's what I am excited about! If you have an upcoming trip, or something you'd like to see from my trip, let me know what it is in the comments below.
P.S. Now that you've found us, be sure to subscribe to our newsletter below or in the link on the side! You can also check us out on YouTube, Facebook, and Instagram!