Honeymoons at Disney Destinations are very popular! If you're a Disney fan, there is no better way to spend a honeymoon than at a Disney Destination. 
Disney has so many options when it comes to romance and great honeymoon spots. I personally spent my honeymoon at two Disney destinations, and I can't recommend it more. My husband and I did a Disney cruise followed by a stay at Disney's Wilderness Lodge. It was truly fantastic! And even better- family and friends can help you with your honeymoon dreams at https://disney.honeymoonwishes.com/. You can set an account and what you'd like, just like any bridal registry. Items include theme park tickets, carriage rides, or special tours (such as the Wild Africa Trek or Dolphins in Depth). Even an Adventures by Disney honeymoon can go on your registry!
Read on to find out my 4 different recommendations for a Disney honeymoon!
Walt Disney World
A Walt Disney World honeymoon is a top choice for many couples, and it's a great one! There are quite a few really romantic places you can stay to make your Walt Disney World honeymoon truly special.  Two of the best options in my opinion are the Wilderness Lodge and the Boardwalk Inn– the Boardwalk has come cottages behind the resort that are secluded and incredibly romantic! They only sleep two people and are the perfect place for a honeymooning couple.
If a Deluxe Resort isn't in your budget, that's ok too, because another really romantic resort is Port Orleans French Quarter. It's incredibly quiet and small and that really lends itself to romance. Plus, its location along the river and close by Disney Springs, Epcot, and Disney's Hollywood Studios make it a really lovely place to spend your honeymooning time.
Don't forget to contact Disney Floral and Gifts for a romantic surprise in your hotel room!
Disney Cruise Line
Another very romantic Disney honeymoon idea is a cruise aboard one of Disney Cruise Line's magnificent ships. I have been on many different cruise lines, and there is just something about Disney's classic ocean liner feel that makes it more romantic than the other cruise lines.
There are few things better in the romance department than watching the ocean from your verandah, but besides that, Disney Cruise Line has a lot of really great things for couples to do. A couples treatment in the spa, one of the many options is a spa villa that gives you a massage, private hot tub time outside, and is one of the greatest ways to pamper yourselves during your cruise.  A dinner or brunch at Palo or Remy is also a great way to have a romantic time.
On the less romantic side, yet still very fun, you can take part in the many activities for adults only such as the evening clubs, trivia and crafts, and you can even get yourself volunteered for the "Match Your Mate" game as the honeymooning couple.
Aulani, A Disney Resort & Spa
There is really no place more romantic than Hawaii, and Aulani is the absolute best place for a Disney honeymoon! It is truly one of the most beautiful places I have ever been, and if you're lucky enough to be able to honeymoon in Hawaii, then Aulani should be at the top of your list for places to stay.
There are so many activities that you can do, but there are also so many things you can not do, and just spend that time in your room or at the pool or on the beach. It's really the best of both worlds in terms of both romance and fun, and while I didn't spend my honeymoon there I still had a very romantic time there with my husband.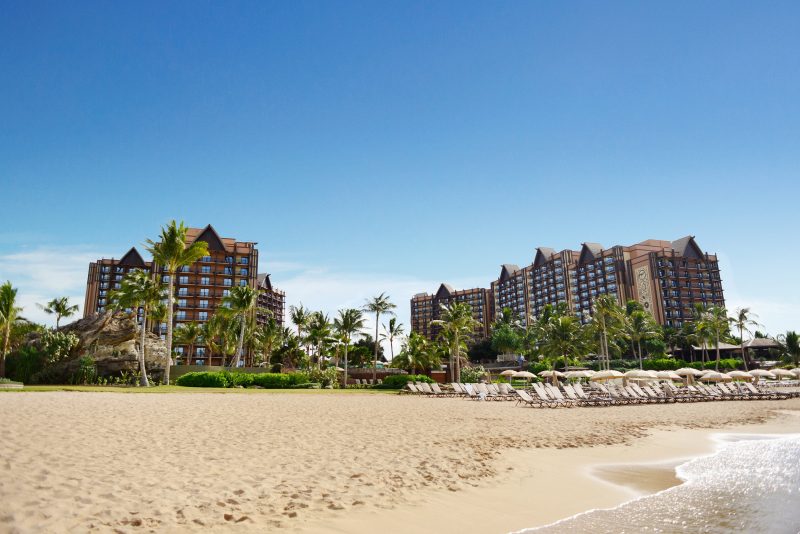 Adventures by Disney
Because tours with Adventures by Disney are world-wide, you really cannot go wrong with any trip you take with AbD leading the way. But as much as I love them as a tour company, I think the romance side of this depends a lot on your destination. To me, Italy is much more romantic than Wyoming, but that may not be the case for everyone!
There are definitely many adult only departures with AbD, so you can really focus on romance that way, too.  And you know that Disney will go above and beyond to make sure that you get the red carpet treatment on this very special honeymoon!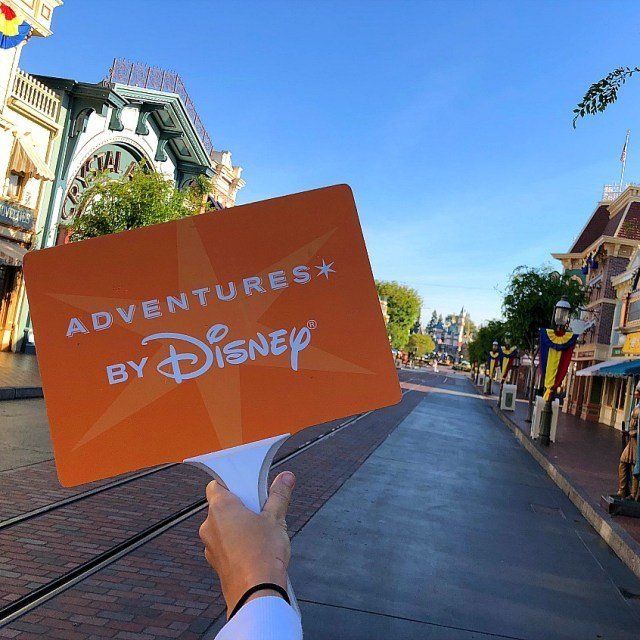 Conclusion
These are just the tip of the iceberg in terms of what you can do for your honeymoon! If you had or will have a Disney honeymoon, let us know what you did!
P.S. Now that you've found us, be sure to subscribe to our newsletter below or in the link on the side! You can also check us out on YouTube, Facebook, and Instagram!