The Universal Orlando Resort has always been one of my favorite theme parks, and is worth more than just a one day visit from Walt Disney World, it's a destination all on its own.
Many people don't think of Universal Orlando as its own destination, most think of it as just a day trip over from Walt Disney World. But it's really so much more than that! Universal Orlando has 9 hotels ranging from Value to Deluxe category, and is a good fit for almost any budget.
Where to Stay
One huge component in deciding where to stay at Universal Orlando is the fact that at the three Deluxe Resorts (Hard Rock, Portofino Bay, and Royal Pacific), the Unlimited Express Pass is included in your stay. And that is huge! The Express Pass is Universal's front-of-the-line pass, and is, in my opinion, much better than Disney's Fastpass! (Time will tell if it's better than the Genie+ system).
Even if you stay at one of the Moderate/Deluxe Resorts, you can purchase Express Pass (either unlimited or once-per-attraction), this is an additional cost, and it's not cheap, especially if you have 3-4 people in your family. In some cases, it's actually cheaper to stay in a Deluxe Resort vs. staying in a Value/Moderate Resort with Express Pass added.
Universal Orlando
Universal Studios Orlando is the first theme park in the area that Universal opened up, way back in June 1990. Much like Disney's Hollywood Studios, it was more of a theme park meets the movies when it opened, with many television shows and movies filming in the working studio.
Since it opened it has evolved to many rides, attractions, and shows. There is something at this theme park for all ages, including a Woody Woodpecker Kid's Zone, a Simpsons area, and, of course,The Wizarding World of Harry Potter Diagon Alley.  I do find that Universal is geared a little more toward older children, teens, and adults, but there is definitely plenty to do for the little ones!
There are quite a few roller coasters there such as Hollywood Rip Ride Rockit, Revenge of the Mummy, and Harry Potter and the Escape from Gringotts. All are a lot of fun, with the Mummy and Escape from Gringotts being part show, part coaster all in one.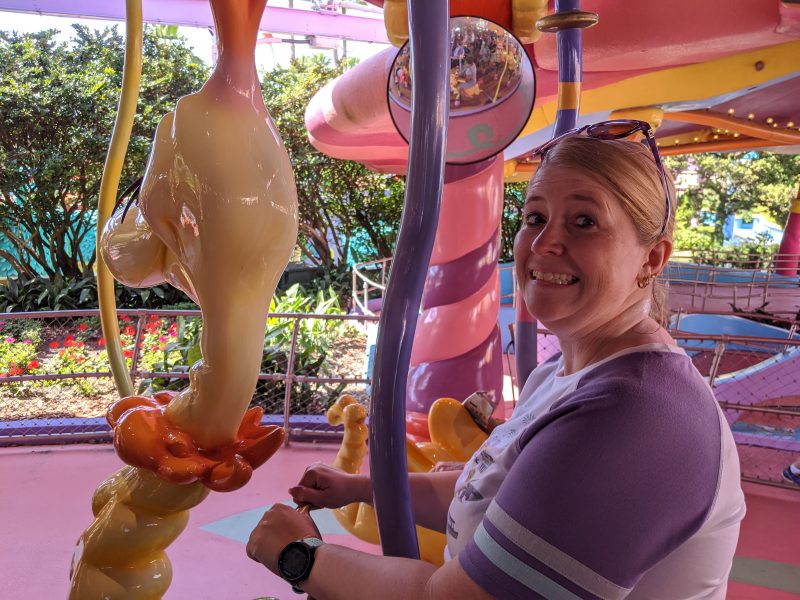 Islands of Adventure
Islands of Adventure is Universal Orlando's second theme park, with eight themed "islands", mostly partnerships with other studios/properties such as Marvel Super Hero Island, Toon Lagoon, Jurassic Park, The Wizarding World of Harry Potter Hogsmeade, The Lost Continent, and Seuss Landing. They have quite a few thrill rides and shows similar to Universal Studios Park, but these definitely have their own stories and theming. I don't believe a visit to one park is sufficient,  you must visit both parks (and get a park-to-park ticket to ride the Hogwart's Express train- both ways!).
The best thing is so many attractions opened with the theme park in 1999, but most of them don't even feel dated at all, either because of updates or just because the attractions themselves are that timeless.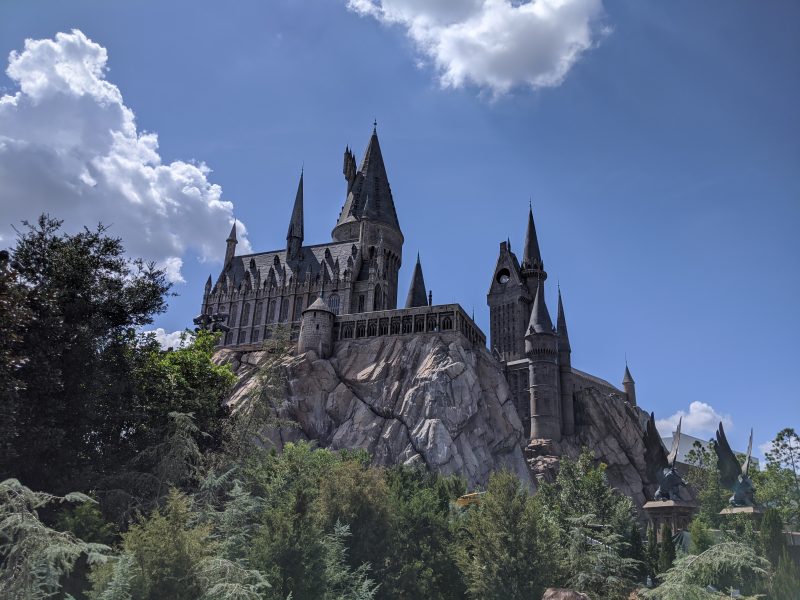 Volcano Bay
Volcano Bay is Universal Orlando's water park. Full disclosure, I have not been there! But I have heard really great things, from their TapuTapu system- payments and virtual queues. It's a wearable device given to you at the entrance at the park and you can reserve rides and pay for food/beverages so you don't need to carry around a wallet at a water park, which is fantastic! These wristbands can also be used to interact with environmental features, set off water springs, or illuminate lights.
There are a lot of water rides for the whole family, too, and I can't wait to visit Volcano Bay on my next trip to Universal!
Some Things They Do Better than Disney
With the exception of the past couple of years when the Disney theme parks opened up more interactive rides, Universal has typically done more unique attractions, not just roller coasters but roller coasters with a dark ride element, or with music or 3D effects. Part of this is because Universal hired former Disney Imagineers, part of this is because Disney and J.K. Rowling couldn't come to an agreement so she made an agreement with Universal.
Universal has always had immersive storytelling and has been more obvious than Disney's storytelling. Disney has taken things to the next level recently with the opening of Galaxy's Edge and some other lands, but Universal has had more unique rides for a lot longer than Disney has in my opinion.
And, as I have stated many times, Universal's Express Pass is superior to the now defunct Fastpass and Fastpass+ system.
I will always be a Disney girl, but I have a true love for Universal and everything that they do! The thrill ride seeker in me and movie lover in me absolutely loves spending time at Universal Orlando whenever I am able. I also think that Universal is a destination all on its own, and you don't need to just visit on your Disney trips!
Do you love Universal Orlando? Let us know in the comments!
P.S. Now that you've found us, be sure to subscribe to our newsletter below or in the link on the side! You can also check us out on YouTube, Facebook, and Instagram!