We're all Disney fans here. Most of us see all the latest movies or visit the theme parks. Maybe we do both! But did you know there's another way to celebrate your love for Disney? Specifically Walt Disney, the man who created the empire we all love. For all true Disney fans, a visit to the Walt Disney Family museum is a must!
LOCATION
Located in San Francisco, CA the museum opened in 2009 in the Presidio – one of the most beautiful city parks I've ever seen – it boasts one of the prettiest views of the Golden Gate Bridge. The Presidio is actually an old military barracks and wandering through the park will bring you past old military buildings and gorgeous ponds. For you major Disney fans, you'll even wander past Lucas Film where you can pose with a statue of Master Yoda.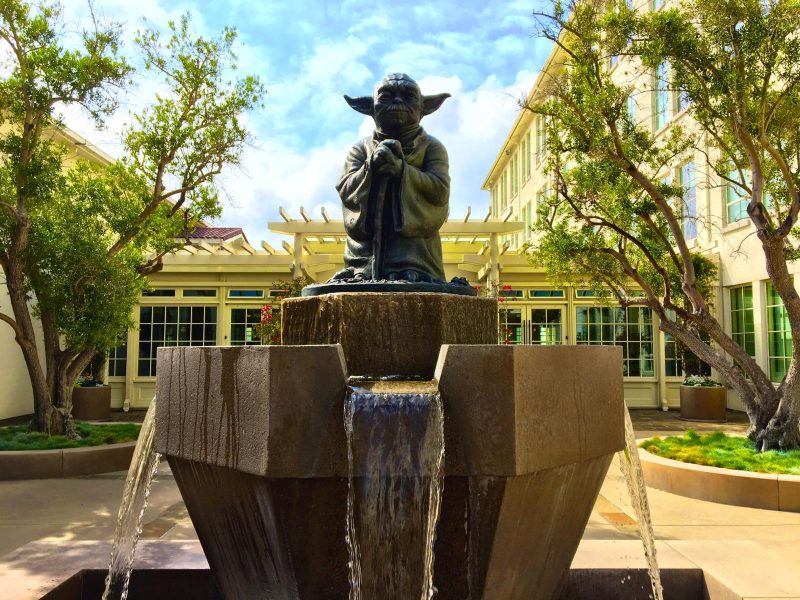 The Family Museum is owned and operated by the Walt Disney Family Foundation – a non-profit founded by Walt's heirs, including his daughter, Diane Disney Miller. It is not associated with the Walt Disney Company, and as such, Diane wanted to locate the museum near her home in Northern California.
It may seem a little strange to not locate the Family Museum near one of the major theme park hubs, but I actually love the idea. It gives you a bit a Disney magic when you're visiting San Francisco. I think a lot of us tend to center our vacations around a Disney product, so in this way when we're venturing 'off property' we are still able to have a touch of Disney with us!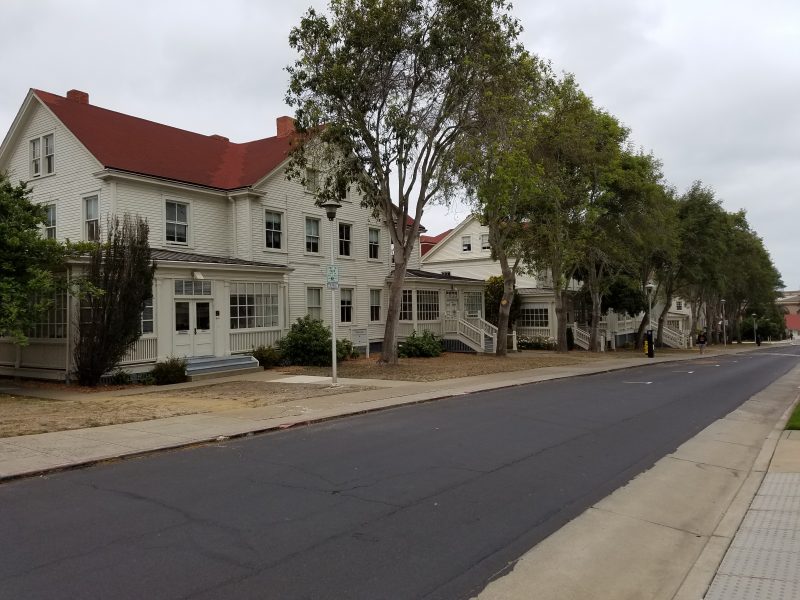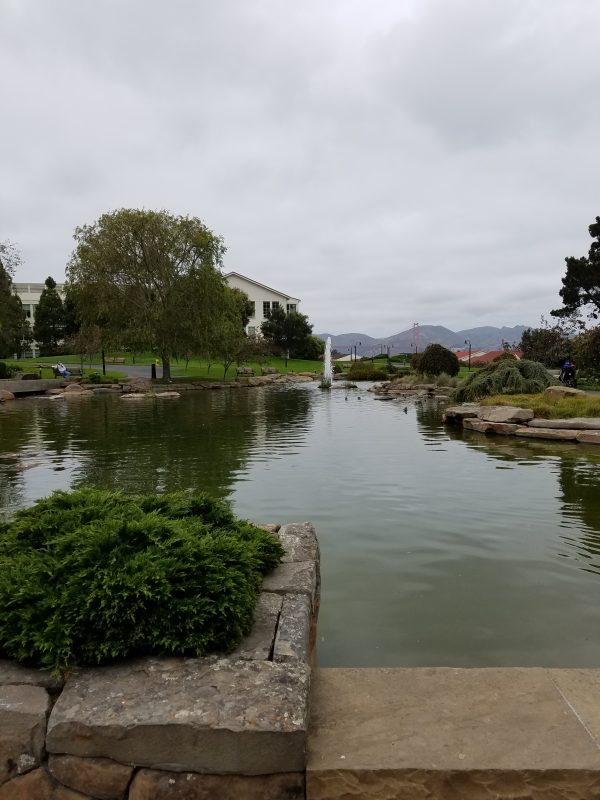 WHAT TO EXPECT
This museum honors the life and legacy of Walt Disney. Sure, you're going to learn the history of the company we all love so much. But you're going to learn about it through the lens of Walt's ideas and feelings.
You start in the lobby where you'll see on display 248 awards that Walt won throughout his career (!!!) and the original furniture of his legendary apartment above Main Street at Disneyland. Enter the first of ten galleries and you follow Walt's life and career, from his first drawings in Kansas City, through to the invention of the multi-plane camera. You'll learn about his heartbreak when his studio went on strike and see pieces from his hobby creating miniature dioramas.
For the Disney parks fans among us, you'll be in awe of the twelve foot diameter model of Disneyland that animates and lights up, highlighting different attractions. You'll also get a glimpse of a car from Walt's rideable backyard miniature railroad, the Carolwood Pacific, and (probably my favorite) – one of the original parrots from the Enchanted Tiki Room!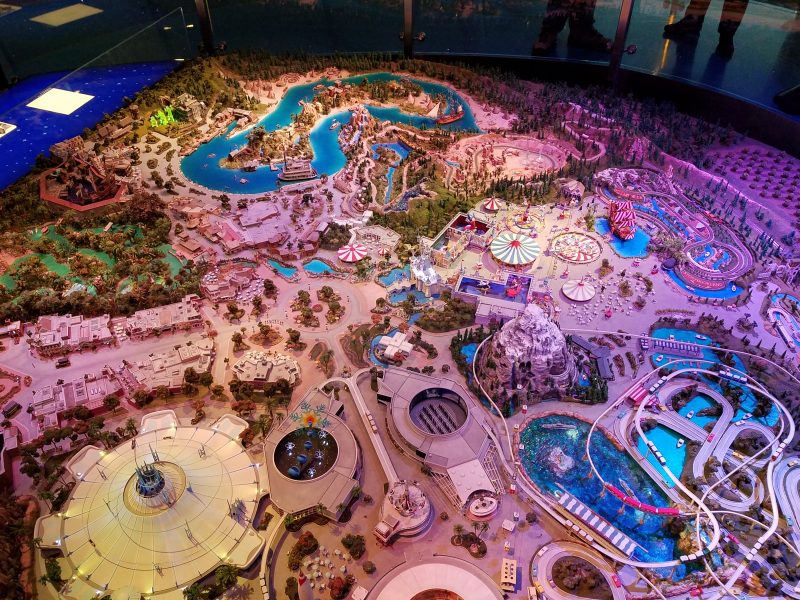 The last room in the museum is one of the most poignant spaces I have ever visited. You'll enter a stark white room with a bench in the center. Pictures along the walls change and different quotes come and go. Here you are ending your tour with Walt's death. This space is both sad and uplifting, dejected and hopeful. You leave feeling sad for what the world lost, but so, so thankful that we had Walt's genius to begin with.
TECHNOLOGY
This being a museum about Walt Disney, you should expect it to be VERY different from a 'traditional' museum. Of course you'll find artifacts of his life, and gorgeous artwork of his. But that's where the similarities end!
The use of technology in this museum is wonderful. Each gallery is fully interactive, encouraging guests to get their hands on demonstrations, view animation in action, sidle up to listening stations to hear about what you're seeing in Walt's own words, watch scenes from movies and hear music bring each topic to life.
Remember that Enchanted Tiki Room parrot I mentioned? Guests are allowed to grab the controls and make him move and talk! The museum is inviting you to become an honorary Imagineer and see how they created this character that we love! You'll leave having had more fun at a museum than you can remember!
SPECIAL EVENTS
In addition to the main museum space, there's an entire building out back that houses a rotating art exhibit that is well worth the extra admission. In times past I've seen the art of Pinocchio, the art of Eyvind Earle (the legendary artist who created the backgrounds for Sleeping Beauty) and the art of Andres Deja (who created Scar and other animated characters we all love). Seeing their artwork in person is not to be missed!
There are also talks given by Imagineers and animators; workshop sessions for all ages that teach you how to draw, animate or tell stories; and animation festivals. There are Disney movies constantly on show in the downstairs theater (visit the website for schedules). They offer so many special events that it's worth going back again and again to see what's new!
I've visited the Walt Disney Family Museum three times already. I've enjoyed it every time (which you can see HERE in a video I shot a few years back!) I have a trip scheduled to San Francisco in a few weeks and I'm hoping I'll be able to fit in another visit! I really hope you'll all make a trip to visit – it's going to increase your appreciation for Disney tenfold!
At the time of writing, tickets were $25 per adult and $15 per child ages 6 – 17. Children ages 5 and under are free. You can purchase your tickets in advance from the Walt Disney Family Museum website.