I just recently came back from a trip to Italy, and it was such an incredible time. I can't even begin to wrap my mind over all the incredible artwork I saw or the food I ate. But I have been comparing the difference between this vacation and vacations I've taken with Adventures by Disney. If you listen to the podcast, or if you've read my other posts, you know I love Adventures by Disney.
You've probably heard me say how you get so much out of those vacations. But maybe you're wondering exactly how they compare to planning your own vacation, or other tour companies. Coming home from Italy I can't help but think of how my trip might have been different if I had done this with Adventures by Disney.
HOSTED VS. GUIDED TOURS
This time, I planned my trip with a company called Monograms. They are a hosted vacation company. That means instead of a fully guided tour where you're with the same people and guides for your entire trip (like ABD), you instead have local hosts at your hotel that are there to answer questions and give suggestions on sightseeing, transportation and restaurants, but they do not go with you from location to location, nor do they take you around each city. With Monograms, you're essentially on your own to come and go as you please and see whatever you'd like.
There is a half day guided sight seeing included in each city – which is great because you get to see the highlights of the destination without waiting in line. So while I was in Rome I saw the Vatican Museums (the Sistine Chapel!), St. Peter's Basilica, the Forum and the Coliseum without waiting in hours long lines. That's invaluable on a trip with so much to see.
But then for the rest of my time in that city I was on my own to see what I wanted and didn't have to follow a set itinerary. Alternatively, with Adventures by Disney all of the sightseeing is included – you never have to pay to add on extra excursions for things you might want to see, which I did several times with Monograms to see the Catacombs in Rome and to have a guided tour of the Uffizi Gallery in Florence.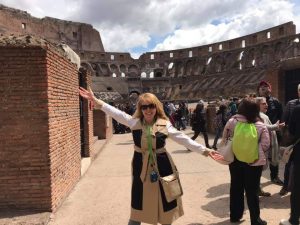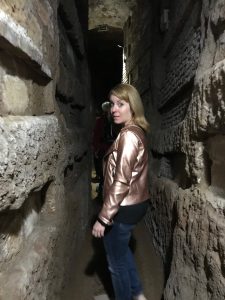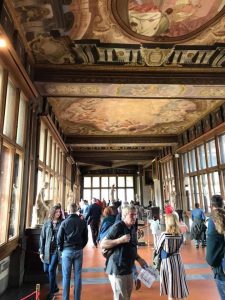 HOTELS
If you're reading this blog then I'm guessing your vacation tastes trends toward luxury vacations. We love to spoil ourselves here at Disney Park Princess! That's why we love Adventures by Disney so much – they include only high end, 5-star properties in their tours.
When you're vacationing with ABD you know you're going to sleep in a luxury hotel room where every need is catered to and all attention to detail has been thought about. The hotels are going to be in the best locations in the destination within walking distance or easy bus ride to all of the sights. I didn't find that to be the case with Monograms.
This is very much a more affordable option, so the hotels were more towards the 3-star level. And while that isn't terrible, they were European hotels, which means they're already much smaller than we're used to in the US. My hotel in Rome was stunning, with quite possibly the best daily breakfast I've had since my stay at the Rosewood in Beijing. However, my hotels in Florence and Venice left a lot to be desired.
They were located on the outskirts of each city, which meant a lot of walking to see the sights, or long trips on a water taxi just to get where I wanted to be for the day. And that might not sound like a big deal, but when you only have a few days in each destination you don't want to spend your time commuting to the city center.
Beyond that, the hotels lacked a lot of amenities, the breakfasts offered were very basic, and one of them was very run down. All of the furniture needed to be replaced, the walls in my room should have been painted, and some of the public spaces weren't even open and operational.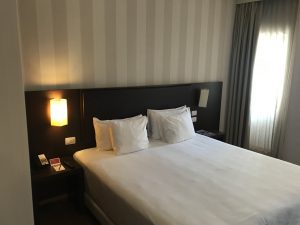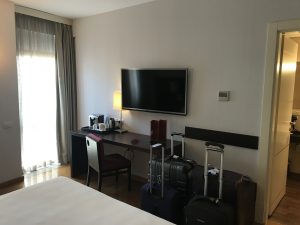 INCLUDED SIGHTSEEING
As I mentioned above, a half day sightseeing tour was included in each city I visited on my trip to Italy, and they were great! However, I could have used more time at each sight. With only 4 or 5 hours to fit in these incredible sights, we didn't get very long at each stop, and that's a shame. It had me comparing my trips to Adventures by Disney, where all sightseeing was included and we had our own local guides taking us around.
With ABD you're just treated specially by the local sights – you have more time and access than other companies do. Remember how I said I saw the Sistine Chapel in Rome? If I had done this trip with ABD it would have been a private, after-hours visit to this incredible room. Being able to see the Chapel with only four other people instead of 200 other people all crowding around with guards telling you to be quiet and keep moving? That would be priceless.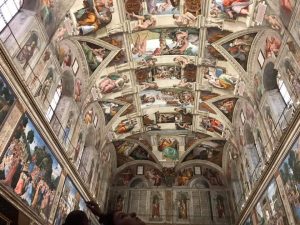 HOSTS VS. ADVENTURE GUIDES
How many times have we said it? The Adventure Guides make an Adventures by Disney trip! They are your guides that are with you from beginning to end that get to know your family, your likes and dislikes, and begin to feel like your friends. Monograms isn't a guided tour, so you don't have a guide that's always with you. Instead, they have local hosts. These hosts are based at your hotel and have 'office hours' where you can visit with them and they can make recommendations for your trip. They'll be there when you arrive to give you a welcome packet and go over all of your activities you may have booked. And they were invaluable getting us from one destination to another – bringing us from the hotel to the train station.
However, they do not travel with you from one destination to another, so my local host in Rome was different from Florence, so when you arrive in your next city you have to spend time getting to know a new person. And while that's not a big deal, it does make the difference in how personal the trip feels. You don't have time to bond with your host, and they don't have time to get to know you and your preferences. On vacation I really want to feel special and catered to, and this type of trip doesn't really allow for that to happen.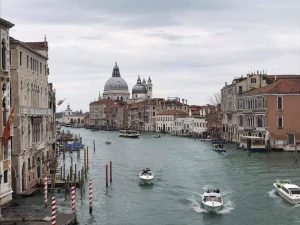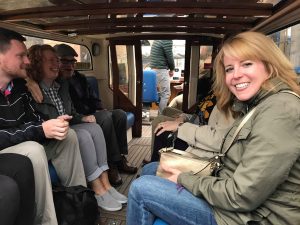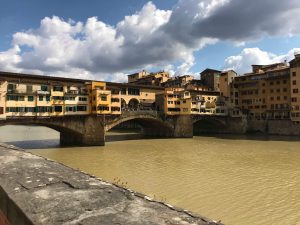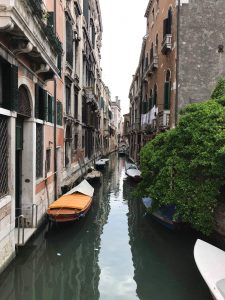 Hopefully this gives you a little insight on that Disney difference we're always talking about and what exactly I've come to love about traveling with Adventures by Disney. That's not to say I didn't have a fantastic time in Italy – of course I did! I got to go back to one of my favorite countries, eat my weight in pizza and pasta, and see some of the most breathtaking sights the world has to offer. It was just a different way of seeing Italy than what Adventures by Disney would have done. Sometimes it was a little better, but sometimes I really wished I had an Adventure Guide leading me around with that ABD paddle of power.