I just got back from the Disneyland Resort last week, and just strolling through the gift shops made one thing clear – the Rose Gold craze is far from over! I'm not sorry about that, because the pinker and more sparkly, the better. I have a feeling most of you agree with that, so just in time for Labor Day, here are ALL the rose gold Disney things you NEED.
(This post contains affiliate links for shopDisney. Disney Park Princess may receive a portion of your sales when purchased through these links. For more information please visit our Privacy Policy and Affiliate Disclosure. #affiliatelinks)
This is easily my favorite rose gold item of the moment. I bought this for myself back in March and I still cannot get enough of it. It's shiny and has the sparkly Mickey head on the front. It's perfect for running out of coffee or on a hike. It's casual but still a little fancy.
Sure, rose gold ears have been a thing for awhile now, but there's a reason they're not going away – they're gorgeous! This is actually a newer version of the set that was released last year, so if you're wanting to update your ear collection, this is the perfect opportunity!
I mean, your furry best friend would want to match, wouldn't he/she? I'm not going to lie, if Copley was still here I'd have bought him a pair so fast and I don't care HOW much stink eye I got for it! Instead, I made Sara by them for her dog, Sydney, who thoroughly loves them.
How gorgeous is this ring? If you're a Disney fan, it's a must for your collection. The little Mickey silhouettes on the sides just make me smile, and the halo design makes the rose gold pop. Just think how perfect this is going to look on your finger!
I don't know about you, but I've been noticing these backpacks everywhere at the parks. All the stores have walls of all the different colors. So why not join in the craze? I mean, it's a sequined backpack! With Minnie ears!!! There is nothing to not love about this!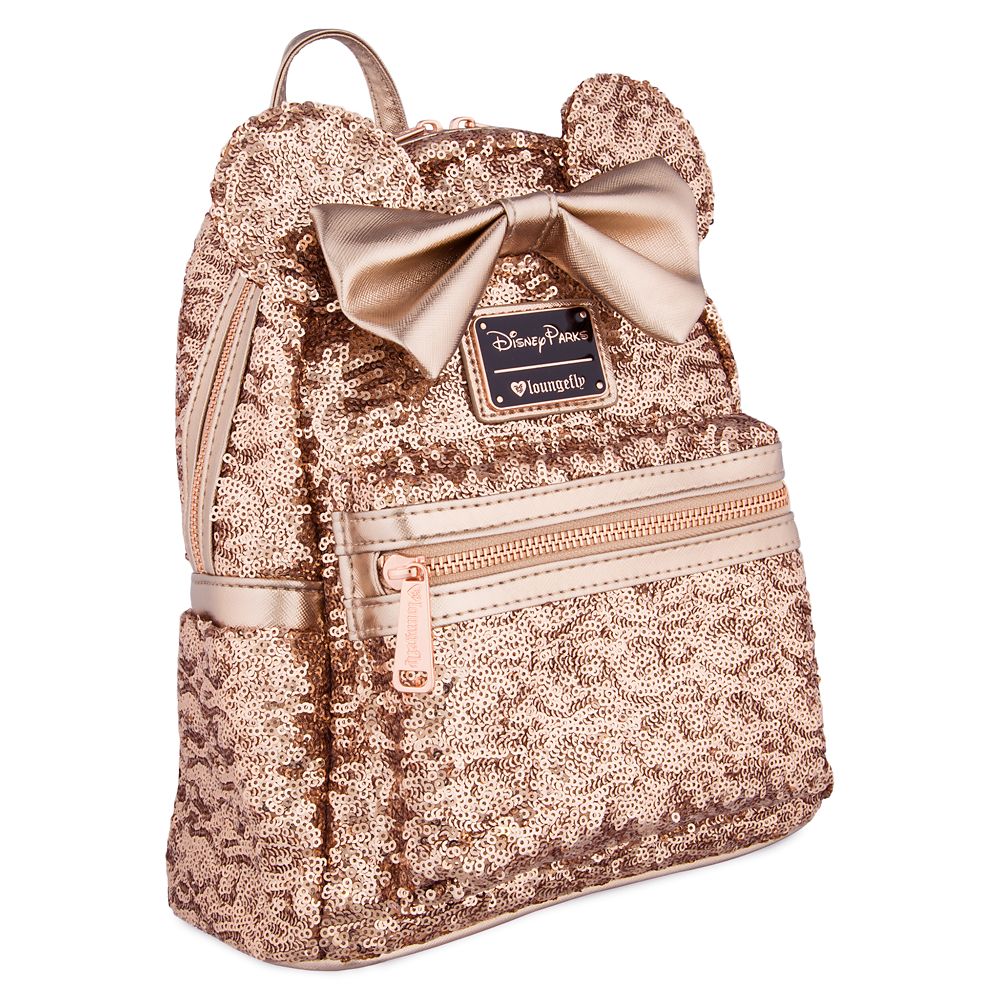 So those are all of the rose gold items you need right this minute! Do you already have them? I'd love to see some photos of you with your swag!