In addition to theme parks, resort hotels, dining, and shopping, there are even more ways to spend your time at Walt Disney World! One of those ways is to do a behind the scenes tour!
These are a few of my favorites, but there are plenty more! I have done all of these at least once and it's a unique experience each time. And while for most of my list you do need to be at least a certain age (usually 16), there are many tours that are good for the whole family!
Wild Africa Trek
This tour at Disney's Animal Kingdom is one of my favorites because of, well, the animals! The tour starts with a hippo feeding and you can really see these magnificent animals up close. Then you move on to the bridges over the crocodiles, where you get to walk over the tops of them and feel a little like Indiana Jones. After that you get your own private Safari vehicle and ride along the Kilimanjaro Safari path, but the unique thing here is you are allowed to pull over and see the animals even closer and for many minutes while you take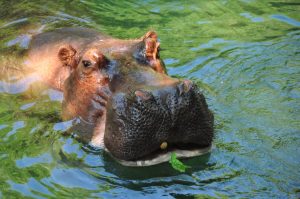 photos and ask questions. Lunch is included too with a really neat presentation of tastes of Africa overlooking one of the savannas. One time when we were there the giraffes all but leaned in to the pavilion- so incredibly close!
At the end you get a code for all the photos that were taken on the tour so you get to take some of the magic home!
Separate theme park admission to Animal Kingdom is required, and there is an accessible version of the tour as well for those who cannot be harnessed in.
Behind the Seeds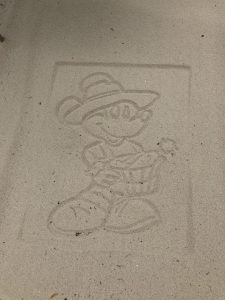 This interactive tour is one of the least expensive options for a backstage tour, and it's also great for children! It's a fantastic way to learn about the greenhouses at Epcot and some of the ways they are researching and developing new ways to use our natural resources. At the start of your tour you learn about tiny wasps and how they can be used as pesticides. Then you move on to the greenhouse area and you can see and touch (and taste!) some of the many plants in the Land pavilion. Lastly you move on to the fishery and have a chance to feed some fish. It's a lot of fun to spend a couple of hours seeing the labs and greenhouses of the Epcot scientists!
Separate theme park admission to Epcot is required
Disney's Yuletide Fantasy
Held only during the holidays, the Yuletide Fantasy tour allows you a glimpse into how the Disney Parks and Resorts decorate for Christmas and the other holidays throughout the year. This tour lasts about three hours, and you're guided through theme parks and hotels to see some of the fine details you might otherwise miss. But the best part is when you get to go to the storage warehouse and get to see all of the shelves and the amazing storage organization for the massive undertaking of decorating all of the World (and my nerdy side is showing here that I'm excited for a warehouse!).
Theme park admission is NOT required
To schedule a tour in advance (recommended in most cases), you can call 407-WDW-TOUR. A credit card will be required for payment at time of booking. If you have a Disney Visa, Annual Pass, a Cast Member, or are a DVC member you can sometimes get a discount.