Disney Cruise Line is a fantastic cruise line for families. This is true but this is not the WHOLE truth! In fact, Disney Cruise Line is a great option for many cruisers, those with kids and without! Read on to learn which Disney Cruise Line itineraries are perfect for different types of cruisers.
With five ships (as of right now, more to come in 2024 and 2025), Disney Cruise Line offers a wide variety of itineraries for cruisers to choose from. There is truly something for everyone! DCL is known for it's incredible kids programming, amazing rotational dining, and larger-than-industry-standard staterooms.
We admit, sometimes we will book a cruise simply to get on a Disney Cruise Line ship, and we don't really care where it is going. But for many cruisers, it's all about the destination!
We're breaking down our recommendations for four different types of cruisers – families with young children, families with older kids or teenagers, honeymooners/romantic getaway, and adventure seekers.
Disney Cruise Line Itineraries for Families with Young Children
Clearly, families with younger children are Disney Cruise Line's target demographic. From the Kid's Clubs to the characters, a Disney Cruise to almost any destination is a dream vacation for a kid! (See what I did there?) But there is one two itineraries that stand above the rest for this type of cruiser!
Bahamas – The Bahamas itineraries are short, typically 3- or 4-days. This makes them the perfect quick getaway or add-on to a Walt Disney World vacation! But it is also a great way to see if cruising it right for your family. Since many shore excursions have age limits, this itinerary means not having to make the decision whether or not to leave your kids in the nursery while you enjoy the port!
In my opinion, the Bahamas itineraries are less about the destination (I don't even get off the ship in Nassau in most cases), and more about the ship itself.  The Disney Wish, DCL's newest ship, is currently sailing the Bahamas itineraries and she is GORGEOUS! Spend all your time onboard, enjoying the vacation you have already paid for. Make the most of the almost endless activities onboard, or just enjoy the pool and AquaMouse while the lines are longer!
Caribbean – The Caribbean cruises are typically 7-night itineraries. Once you have tried the Bahamas cruise, the Caribbean is the next step up! This option gives you more chances to explore more ports as well as really make the most of the ship itself.
The Disney Fantasy is currently sailing the Caribbean itineraries out of Port Canaveral, but the Disney Dream and Disney Magic are also sailing some Caribbean itineraries out of other ports. This means you can choose between the original, smaller Disney Magic, or the newer Dream Class ships!
Disney Cruise Line Itineraries for Families with Older Kids/Teenagers
When your kids get a bit older, the whole world opens up! Older kids and teenagers are ready for more exciting shore excursions, more independence, and more social activities.
Western Caribbean – The Western Caribbean itineraries are perfect for cruisers traveling with older teenagers. Ports such as Costa Maya and Cozumel offer both historic and active Port Adventures
Mediterranean – The Mediterranean options are great for older kids and teen travelers as there is a LOT of walking involved! Ports such as Civitavecchia (Rome) require longer bus rides to get to the port which is not ideal for younger kids. Teens can explore the ruins in Athens, try "real" pizza in Naples, or wonder at the architecture in Barcelona.
Alaska – When I was a Travel Agent, Alaska is one of the few places on Earth that EVERYONE loves. I have literally never had a client come home from Alaska with a single complaint. Particularly for older kids and teens, there are so many activities they will enjoy. Helicopter tours, playing with sled dog puppies, trying fresh Alaskan crab, and the incredible wildlife sightings all make for a once in a lifetime vacation.
Disney Cruise Line Itineraries for Honeymooners or Couples Looking for a Romantic Getaway
Looking for a little romance? Believe it or not, Disney Cruise Line is perfect for a honeymoon or romantic getaway!
Caribbean – The Caribbean itineraries offer the perfect beach vacation. Island hop while enjoying gorgeous sunsets, seaside drinks, and fantastic excursions to get your blood pumping. (And if you are feeling very brave, some islands even offer clothing optional beaches! 😮)
Hawaii – Visiting Hawaii on your honeymoon is almost a cliché, but it is a cliché for a reason! Disney Cruise Line visits four islands on these itineraries, giving you the chance to explore all that Hawaii has to offer. For the ultimate romantic getaway, pair your Hawaii Cruise with a stay at Aulani!
Mediterranean – Stroll the cobble-stoned streets while holding hands with your loved one while you soak up all the romance that Europe has to offer!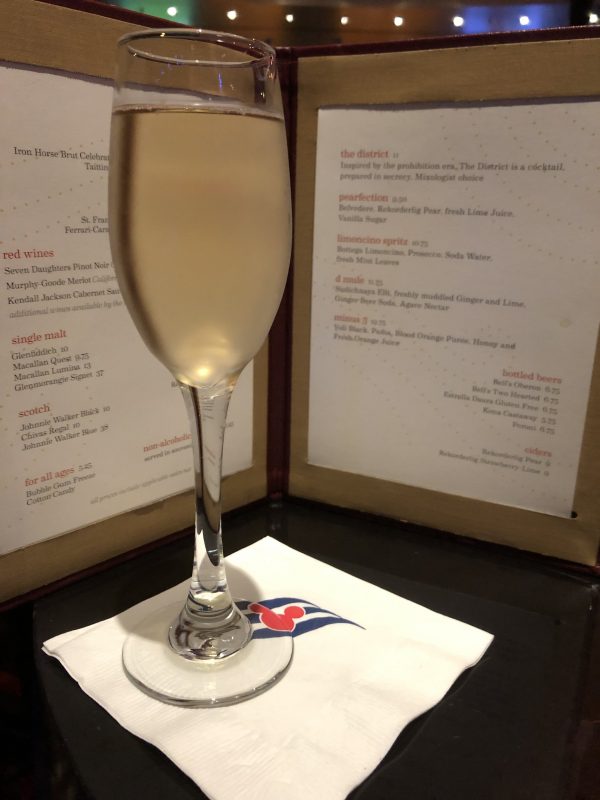 Disney Cruise Line Itineraries for Adventure Seekers
For the adventure-seeking traveler, cruising is all about the Port Adventures! (Disney Cruise Line speak for shore excursions.) Get your adrenaline rush on one of these amazing itineraries…
Alaska – Alaska is an incredible place to experience all kinds of thrills for the whole family. Helicopter tours, sled dog tours, hiking, wildlife – you name it! Even the most jaded teenager can't resist sled dog puppies.
New Zealand and Australia – A recent addition to the Disney Cruise line-up of itineraries, New Zealand and Australia is in incredible option for thrill seekers! Natural wonders combined with incredible cities give you so many options. I don't know how you get more thrilling than the Sydney Bridge Climb!
Northern Europe – Did someone say fjords? Then this is your itinerary! Visit with Arctic Foxes or kayak a fjord in Norway, ride ATVs in Iceland, or do a bike tour in Ireland!
Which Disney Cruise Line itinerary sounds the most appealing to you? Let us know in the comments!
P.S. Now that you've found us, be sure to subscribe to our newsletter below or in the link on the side! You can also check us out on YouTube, Facebook, and Instagram!