UPDATED: Disneyland has postponed the reopening! 
Disneyland officially opened its doors for the first time on July 17, 1955. So it seems fitting that  the Disneyland reopening will be on July 17, 2020!
After being closed for months during the pandemic, Disneyland will begin a phased reopening on July 9, 2020, with the Downtown Disney District. The reopening will continue with the theme parks on July 17, and with Disney's Grand Californian Hotel, and Disney's Paradise Pier on July 23, 2020. (No word on when the Disneyland Hotel will reopen.)
Disneyland has added an "Experience Updates" page to their website with reopening FAQ.
Theme Park Reservation System
Potentially the biggest change we see to how guests will experience Disneyland going forward will be the theme park reservation system. In addition to park admission, guests will be required to have a reservation to visit a theme park. Disneyland has temporarily suspended any new ticket sales or hotel reservations. We do not have much information on this right now but will update as we learn more!
Safety and Social Distancing When Disneyland Reopens
From the official announcement:
"Once approved, the Disneyland Resort will reopen with enhanced health and safety measures. In addition, a Guest Experience Team will be available throughout the parks and Downtown Disney District to assist guests with questions regarding these new policies.
Certain experiences that draw large group gatherings – such as parades and nighttime spectaculars – will return at a later date. While character meet and greets will be temporarily unavailable, characters will be in the parks in new ways to entertain and delight guests.
Pending governmental approval, Disney's Grand Californian Hotel & Spa, Disney's Paradise Pier Hotel and Disney Vacation Club Villas at Disney's Grand Californian Hotel & Spa are planned to reopen to guests and members starting on July 23. Plans to support physical distancing as well as increased cleaning measures, along with a number of other health and safety protocols, will be implemented as part of the phased reopening of the hotels and the Vacation Club.
Downtown Disney District will begin reopening on July 9 in line with the state's reopening guidelines, with its unique variety of shopping and dining experiences, including the flagship World of Disney store. With the health of guests and Disney cast members at the forefront of planning, several operational changes will be implemented based on guidance from health authorities to promote physical distancing and cleanliness throughout the Downtown Disney District.
Additional information on enhanced health and safety measures and operational changes for reopening locations will be shared soon. These policies are under continuous review and are subject to change as the Disneyland Resort monitors conditions and receives guidance from health and government authorities."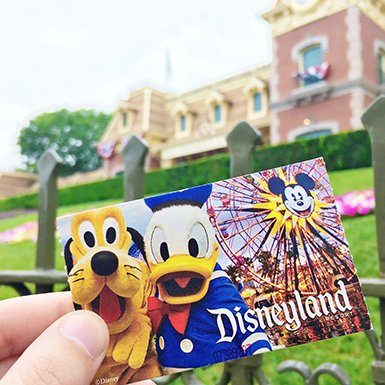 Will these changes affect your Disney vacation? Let us know in the comments!
P.S. Now that you've found us, be sure to subscribe to our newsletter below or in the link on the side! You can also check us out on YouTube, Facebook, and Instagram!
LOVE DISNEY VACATIONS?
Don't miss any of our DPP vacation tips. Plus get a free gift instantly!