My favorite thing about a Disney vacation is the food. There. I said it. It's food! I love to eat – and if you listen to our podcast you'll know I'm a major foodie. So it should come as no surprise that this is my favorite part of a trip to the Disney parks. Yes, I love the food even more than the rides, or the hotels or the relaxation. And I'm guessing there's quite a few of you out there that feel the same way. Let me tell you why:
PLANNING THE FOOD
Walt Disney World allows you to start making your dining reservations 180 days in advance of your check in. For some people, this can drive them crazy – how are you supposed to know where you want to eat six months from now!? Admittedly, I can sometimes be a part of that crowd. However, I AM a planner by nature, so any time I get to look ahead to what I'll be doing I get so excited. I read over menus, read reviews, think about where I may not have tried yet. And then there are all of my favorite restaurants to consider – do I want to eat there on this trip? When the time finally comes for me to make my reservations I am ready to go. I have my list, I jump on My Disney Experience, and feel the rush of victory when I'm done and have all the reservations I was hoping for.
ANTICIPATING THE FOOD
Now that I've made my reservations, I have six months before I can eat all this food. You'd better believe that I am sitting there fairly often thinking of all the meals in my future. I'll read restaurant reviews, read dining and trip reports. It seems silly, but all of this helps get me so excited for vacation. And for me, the food is the most major part of my trips. Isn't that half the fun of your trip – the anticipation? Looking forward to my meals gets me all happy. Reading all this helps me escape when I'm stressed and gives me something to look forward to. However, be smart and do NOT read these on an empty stomach!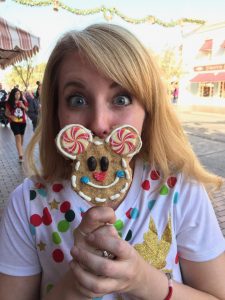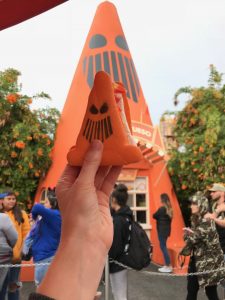 TIME TO EAT THE FOOD – FINALLY
The time has finally come – my vacation is here and that means I get to EAT! This is very obviously so much better than the planning and anticipation. Since at this point I've spent months pouring over reviews I almost always know what I'm going to order. And that usually includes and appetizer and entrée because I need to try as many things as possible! And once I've ordered and sampled I then launch into my own review of how I thought everything was, if it lived up to my expectations or (hopefully) exceeded them. I am very sorry (but not really) to my dining companions who have to listen to me for at least seven minutes go over everything I thought about the meal. And then when it's all over I congratulate myself on a job well done for picking this fantastic restaurant, and look forward to my next reservation!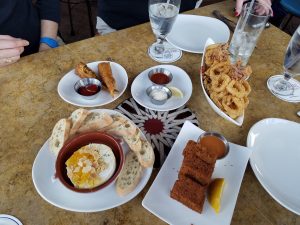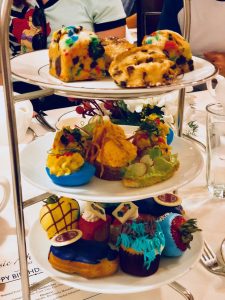 THE PICTURES!
Well… I AM a blogger! I am that person that is always taking photos of her food. And I'm not sorry about it one bit! It is a known fact in my family that no one is allowed to touch their plates until I have taken pictures of everything. Why, you ask? Well, I want to remember all these meals for a long time! I scroll through the photo gallery on my phone all the time and get so excited when I see pictures of dishes I love. Besides, what if I want to write a review of my own? Or, I don't know, a blog post? I'll need those photos! See… it's for work!
Who else loves dining at Disney as much as I do? I'd love to hear what your favorite meal or restaurant is!