This is it! You've decided to take the leap and plan your first visit to the Disneyland Resort. Maybe you're a veteran of the Florida parks. Maybe you've never had a reason to visit any Disney park. Either way, it doesn't matter! I'm here to help you with all of the planning details about your first visit to Disneyland!
We recently did a podcast on this very topic, but I thought it deserved to be gotten into in more detail. So over the next few weeks I'm going to break down topics like picking your perfect hotel, Disney dining, using MaxPass and maybe even setting your expectations if you're a Walt Disney World veteran.
I thought we'd start with a high level overview of Disneyland, and we'll go into the specifics of planning over the next few posts.
SIZE
I think it's important to note that Disneyland is on the smaller side – and that's not a bad thing! The smaller size is that EVERYTHING is within walking distance. The two parks, three resort hotels and Downtown Disney can all be accessed via foot within a 10 minute walk. You know how you hear you should take an afternoon break? Here it's actually possible without taking a giant chunk of time out of your day!
HOW LONG SHOULD I STAY FOR MY FIRST VISIT TO DISNEYLAND?
Just because the actual size of the resort is smaller, doesn't mean there isn't plenty to do! There are two theme parks at Disneyland – Disneyland Park and Disney's California Adventure. You could easily spend two days at each park and still not get to everything.
Downtown Disney is the resort's shopping, dining and entertainment mecca. You can spend a whole day here and still not get to experience all of the incredible restaurants. But beyond the shopping and dining you'll find live music every single night, and it's not unusual for dance parties to break out!
There's also The Void, a new interactive zone where you can enter your favorite movies, interact with the characters and save the world. In the past The Void has had Star Wars and Wreck it Ralph experiences. Currently you can help The Avengers defeat an enemy that wants to steal some of Shurri's new technology.
And let's not forget the three resorts which you are (hopefully) staying at. They have a full slate of activities and movies in the evening. There's a full-service spa. Plus good, old-fashioned lounging by the pool. So with ALL of that, how long SHOULD you stay? At the very least, three nights is essential. That will give you enough time to at least see a lot in the theme parks. But if you really want to experience everything and still build in time to relax (this is vacation, right?) I would suggest a minimum of 5 nights with four to five days in the parks.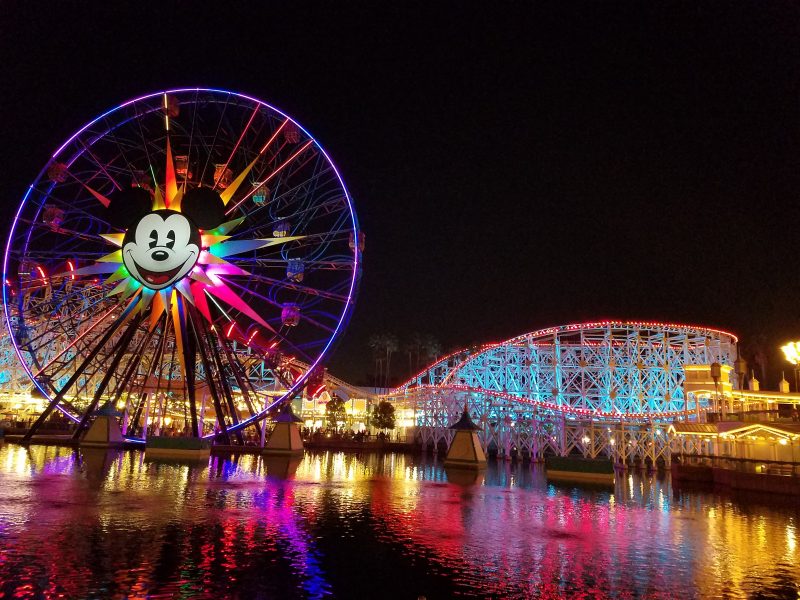 WHAT KIND OF TICKETS SHOULD I GET FOR MY FIRST VISIT TO DISNEYLAND?
Let's talk park admission. After all, the parks are the main attraction here! Like I mentioned above, in order to see as much as possible, I'd recommend a three day park ticket (at minimum). That will allow you to spend time in each park, hitting all the big attractions. If you want to get super in detail, five day tickets are where it's at! That way you can see all the little attractions, take time to wander, and even take breaks in the middle of the day without feeling rushed or like you've missed out on anything.
You also MUST add the Park Hopper option to your tickets. This is non-negotiable. I will hear nothing about how you don't like to park hop. At Disneyland a Park Hopper is essential. Remember how I said everything was in walking distance? The entrances to both parks are so close that if it takes you longer than 60 seconds to walk between the two you must be crawling.
With it so easy to go back and forth it's easy to leave one park when it's really crowded, or to have dinner in California Adventure and then head to Disneyland for Fantasmic. There is literally no reason to not have the Park Hopper – and you may find it really enhances your vacation enjoyment when you can come and go freely on a whim!
There's also the option to add MaxPass to your park tickets. We'll go in depth on this later in my series, but you should be aware of it. MaxPass allows you the opportunity to make FastPass reservations from your smart phone, which really speaks to the laziness in me not wanting to run around the park collecting my FastPasses. You can purchase it ahead of time for all the days on your tickets, or just the days you'd like once you enter the park.
MORE LAID BACK
I'm sure you've heard me say it before, but Disneyland is not as rigid in their planning as Walt Disney World is. I know some Walt Disney World veterans may find it stressful that their first visit to Disneyland requires so little planning, but I find it refreshing. There's no need to know where you'd like to eat 6 months in advance. You don't make your FastPasses in advance! Imagine not having to know what rides you'd like to do 2 months before your trip! There's no linking your resort reservation to the Disneyland app.
Remember what it was like to visit the Disney parks 20 years ago? Where you just went and did what you felt like when you felt like it? Disneyland is still like that! Sure, it will take some getting used to, but I think you'll find it really opens you up to spontaneity and to actually slowing down. Maybe you'll notice all of the incredible details around the parks!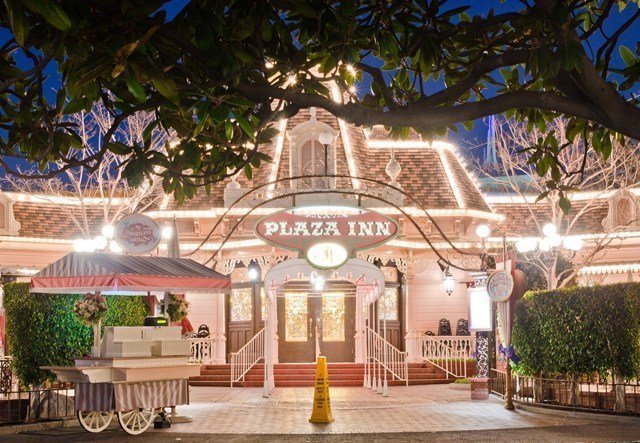 DO ALL THE THINGS
If you are familiar with Walt Disney World, it might be tempting to skip rides they have in the Florida parks. But don't do that! And here's why. Just because something might seem similar, it's actually very different. Sure, there's a Pirates of the Caribbean in Florida. But the one at Disneyland is the original, and there are a dozen scenes that don't exist in the Florida version. Space mountain in California is smoother and comes with a sound track! It's a small world comes with adorable Mary Blair versions of your favorite Disney characters (how many can YOU find!?). Fantasmic – well, Fantasmic is just ten billion times better in Disneyland and if you skip it you are doing everything wrong! I said it!
The point is, just because it may be an attraction you are familiar with from other Disney parks around the world, it doesn't mean they're identical. If you skip one, you could be missing a quintessential Disneyland experience!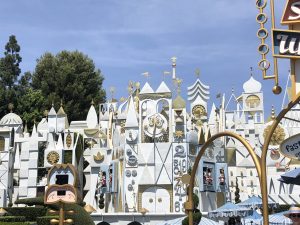 So there you have it! My high-level starting guide to planning your Disneyland vacation. Stay tuned next time when I go into detail about how to choose your hotel (because spoiler! It is NOT just a place to sleep!).
P.S. Now that you've found us, be sure to subscribe to our newsletter by taking our quiz or in the link on the side! You can also check us out on YouTube, Facebook, and Instagram!