As a travel planner I get a lot of questions on whether or not something is "worth it". Some things at Walt Disney World are too good to pass up. Yes, they might be expensive, but the value outweighs the price in a lot of cases. Today I'm talking about what I feel is completely worth the money at Walt Disney World. You shouldn't skimp on these four things!
We've previously written on all of these things, so here they are in one convenient list!
Park Hoppers
Walt Disney World has a number of different ticket options. Base tickets include admission to one park per day. This means that you can visit one park each day, and you are welcome to enter and exit that park as many times as you like in that single day. But you cannot visit any other theme park, even just to shop or eat.
The Park Hopper Option gives you the ability to visit multiple parks in one day. So you can start your day at the Magic Kingdom, and move to Epcot for the evening. Or you can go back to the Magic Kingdom. Or you can go to Disney's Hollywood Studios. It doesn't matter- any combination!
(Beginning on January 1, 2021, the Park Hopper Option will be returning to Walt Disney World! Guests will be able to visit their first park of the day with their Park Pass reservation, then beginning at 2:00 pm, can hop to a second theme park!)
My number one thing you shouldn't skimp on at Walt Disney World is getting park hopper tickets. The park hopper allows you to go between any of the Walt Disney World theme parks in one day. It adds so much flexibility! Moving to a park with just slightly lower crowds can make a big difference in your enjoyment and ability to get on attractions. If it's too hot at Animal Kingdom- move over to Epcot where the park has mostly indoor attractions.
Finally, you shouldn't skimp on a park hopper because of dining! You make your dining reservations 180 days in advance. But you make FastPass+ 60 days in advance. (FastPass+ has been unavailable since Walt Disney World reopened, and as of now is not available for 2021.) It can be frustrating when the perfect itinerary that you mapped out, doesn't work out. Having the Park Hopper pass gives you the peace of mind to know that even if the above scenario happens, it is okay! You do not have to sacrifice one "must do" item for another. You will be able to do both!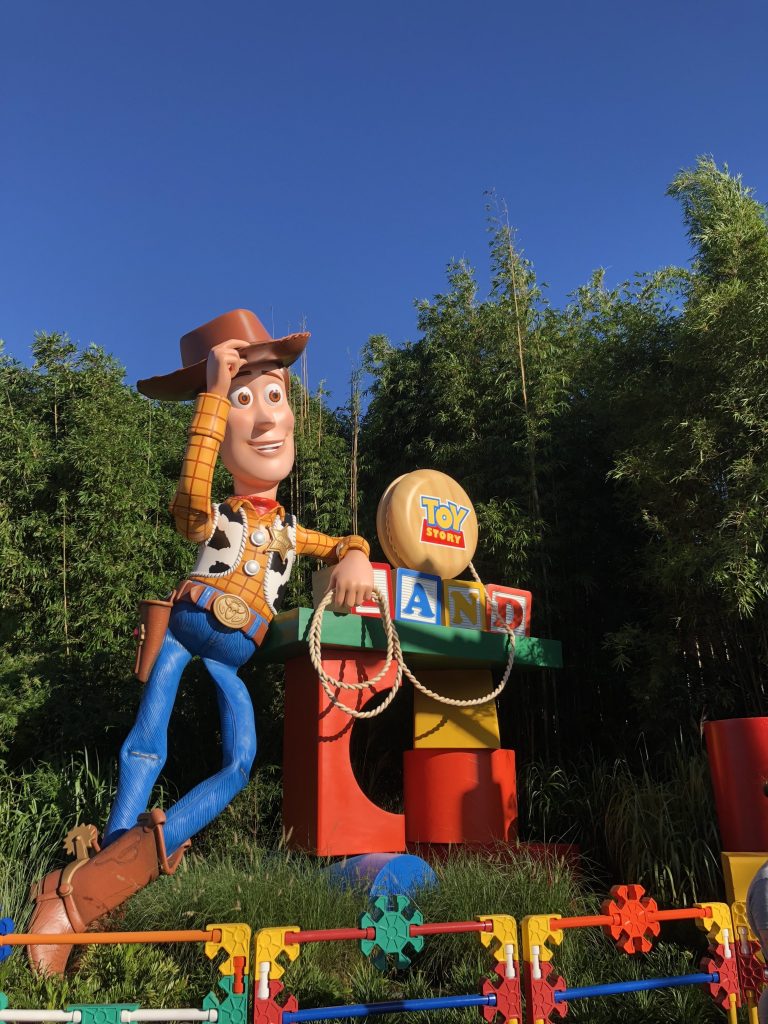 Memory Maker
Memory Maker is a package that includes digital copies of all of the PhotoPass (in-park photography service) pictures and videos taken during your trip.
Memory Maker includes digital copies of literally every single image captured by PhotoPass during your stay – ride photos, posed photos, ride videos, character greets, etc. EVERYTHING! I have come home with HUNDREDS of photos. And best of all – I didn't have to take any of them. And I got to actually be in as many as I wanted!
But wait – there's more! If you are a scrapbooker, good news. Disney also includes downloads of stock images for your personal use. These are gorgeous shots from around Walt Disney World.
In my opinion, you should never skimp on Memory Maker during your Walt Disney World visit! The price is $169 if purchased at least 3 days prior to your trip, but with everything you can get out of it you'll be sure to love it! And if you have a Walt Disney World Annual Pass, Memory Maker is included!
Dining Plan
(The Dining Plan is currently unavailable for 2020 and 2021. We hope that it will return soon!)
There are several versions of Disney's Dining Plans. If you use them correctly, they cam definitely be worth the money! You have to eat, right? If you're going to want to sit down and eat at a table service restaurant every day of your trip, or almost every day, or if you're going to eat at any Signature Dining restaurant, then choosing a dining plan is a must!
Even if you don't plan on eating any table service meals while you're in Walt Disney World, consider the Quick Service Dining Plan! This plan allows for two quick service meals per person per night of stay. And each you can get specialty beverages including milkshakes and alcohol (for those of age) with each meal- even breakfast!
With any dining plan, you also get two snacks per person per night of stay. And when I say snack, I don't just mean a Mickey Bar or a Popcorn. You can use your snack credits on just about anything! Dole Whip, pastries, even all of the Epcot Festival Booth options! Even the big-as-your-head cinnamon rolls at Gaston's Tavern. So you can really maximize your dollars for doughnuts, literally! I think the snacks are really what make the dining plans something not to skimp on!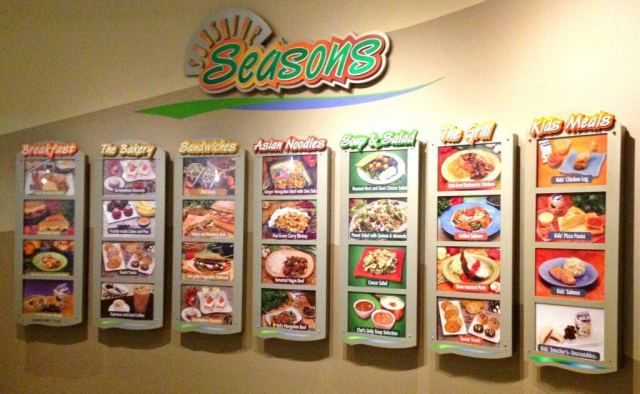 Resort Hotel
Lastly, I don't think you should skimp on your hotel while visiting Walt Disney World. Sara is in the middle of a series about if each hotel category is worth it. Every Disney resort has its perks, and what is worth it to you may not be worth it to me, and vice versa! But here I'm going to focus on staying on-site versus off-site in a non-Disney hotel.
Off site may seem less expensive overall but when you add in the cost of a rental car and other fees it might not be. Plus you really do miss all of the amazing benefits of a Walt Disney World Resort hotel if you don't stay in one. And with so many hotels to choose from (and more to come) you're in excellent hands by deciding to stay on-site!
The proximity to the theme parks is one huge reason why staying on-site may be worth the money. (For more information on which hotel is closest to each park, check out this post.)  You can very easily get to the theme parks via Disney bus, monorail, boat, Skyliner, Minnie Van, or even your own legs. Another perk is the FastPass+ reservations- book them at your 60 day window instead of 30 days like everyone else. And you can book your coveted dining reservations at 60 days in advance of your stay- for your entire stay! These reasons are enough to stay on-site!
There you have it! Four things that are worth the money at Walt Disney World! What is worth it to you? Let me know in the comments!
P.S. Now that you've found us, be sure to subscribe to our newsletter by taking our quiz or in the link on the side! You can also check us out on YouTube, Facebook, and Instagram!