Today I will finish up my series on my favorite hidden gems in each park. Up today- Disney's Animal Kingdom
There are so many hidden gems at Walt Disney World! I love finding them out either on my own through exploration or hearing about them from friends and family and making a note to find it on my next trip. I do prefer finding things on my own because it's just more fun that way, but I'll take any suggestions for ways find new things to do and see (and bonus points if it has air conditioning!) Today I'm finalizing my series with Disney's Animal Kingdom.
Disney's Animal Kingdom is chock full of hidden gems! There are so many fun areas to explore and literally hide away. While you will find all of these items on a park map, I still feel like a lot of people miss out because they are rushing to a ride or restaurant.
The Oasis
The Oasis at Disney's Animal Kingdom is right between the entrance of the park and Discovery Island. The Oasis is a hidden gem because everyone walks right through it, yet most people don't bother to stop-  people zip right through this area to rush to their first attractions of the day. I understand that, but don't forget to stop and enjoy the Oasis on your way out of the park if you miss it on the way in! There are a lot of animals here, including a tapir and lots of birds, and I hate it that this area doesn't get the recognition it deserves most of the time.
Discovery Island Trails
Discovery Island is the "hub" area of Disney's Animal Kingdom, and there are quite a few trails around this area and the Tree of Life that get overlooked, again due to guests running to their attractions. But you can see kangaroo, tortoise, lemurs, porcupines, and vultures, just to name a few of the animals along these trails.
In addition to the real animals you can see, one of the truest hidden gems is all of the animal carvings you can see from the Tree of Life, either up close on the tree itself or in the "roots" of the tree that extend down into the walkways and paths. Every time I visit I see more and more animals that i haven't seen before. It's really neat and definitely out of the way of most crowds.

Gorilla Falls Exploration Trail
Formerly known as the Pangani Forest Trail, this trail is a great place to see hippos, birds, and of course gorillas. This is the only place in Disney's Animal Kingdom to see gorillas so make sure you get in this hidden gem! You can also see meerkats and zebras here. I feel like this trail often gets overlooked, since it's right next to the Kilimanjaro Safaris, but it's definitely worth the visit.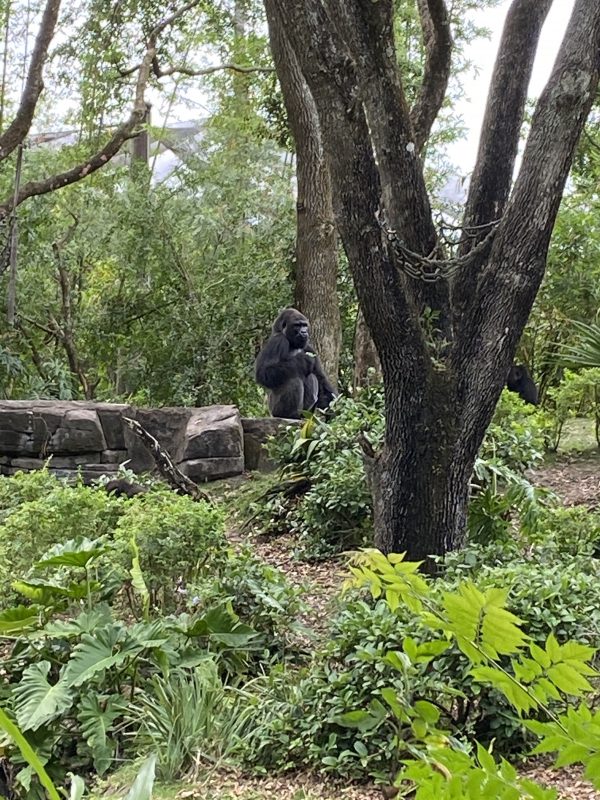 Maharajah Jungle Trek
The Maharajah Jungle Trek, located in Asia, is a walking trail where you can see tigers, birds, monkeys, and fruit bats. You can also see one of my favorite animals, a Komodo dragon. You can pick up a trail guide at the beginning of the trail (or use your smart phone by scanning at the beginning of the trail) and that will give you a comprehensive look at many different animals. Many people really love the tigers and while I do too, I also love everything else here so there is definitely more reason than just the tigers to visit all of the animals on this Trek.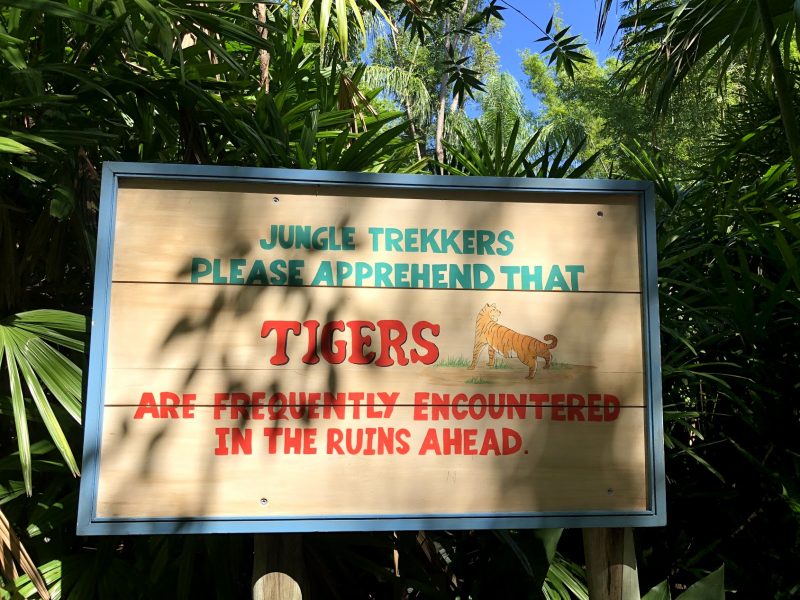 Rafiki's Planet Watch
Rafiki's Planet Watch is accessible only by the Wildlife Express Train. Board the train and in about 5 minutes, you'll be at the Conservation Station, where you'll learn about Disney's efforts to preserve the animals and their environments. You can speak to veterinarians and get up close and personal with goats and pigs! This is a great area for animal lovers and children of all ages. This is also home to certain characters such as Rafiki (of course) and other fun characters often appear.
I feel like people often skip this hidden gem, which is a huge mistake! It's so fun and educational (and meets my air-conditioning criteria.
Conclusion
There are so many hidden gems at Walt Disney World, and these are my favorite ones at Disney's Animal Kingdom! If you have any favorite hidden gems let me know in the comments. Thanks for following along with this series!
P.S. Now that you've found us, be sure to subscribe to our newsletter below or in the link on the side! You can also check us out on YouTube, Facebook, and Instagram!