Today I will continue my series on my favorite hidden gems in each park. Up today- Disney's Hollywood Studios
There are so many hidden gems at Walt Disney World! I love finding them out either on my own through exploration or hearing about them from friends and family and making a note to find it on my next trip. I do prefer finding things on my own because it's just more fun that way, but I'll take any suggestions for ways find new things to do and see (and bonus points if it has air conditioning!) Today I'm continuing my series with Disney's Hollywood Studios.
Some of my favorite of these places are at Disney's Hollywood Studios! While it is probably my least favorite park at Walt Disney World, I still have a lot of things there I really enjoy.
Walt Disney Presents: One Man's Dream
It's kind of funny that I love this attraction so much I guess, since Sara recently blogged that she almost always skips it. I have to disagree with her, though, because I think it's one of the most overlooked places in all of Walt Disney World! It goes through the entire history of the Walt Disney Company from the multi-plane camera to the first mockups of the parks. It even has a replica of Walt's office and his Oscar statues. I feel like you really get a sense of a lot of what made this company great from the get go.
To top it all off, at the back of the attraction you can sit (in air conditioning!) and watch a movie about Walt and more of how Disneyland was created. It's a really lovely tribute to Walt and the beginnings of the parks we know and love.
Walkway to Epcot
Ok I'm cheating a little bit because this isn't actually in the park, but I love it nonetheless. Way back before the Skyliner was even a glimmer in the eyes of TPTB at Walt Disney World, I loved this walking path between Disney's Hollywood Studios and the International Gateway at Epcot. It takes about the same amount of time as the Friendship Boats but you get to enjoy a nice stroll along the waterway and probably even spot a few bunnies along the way.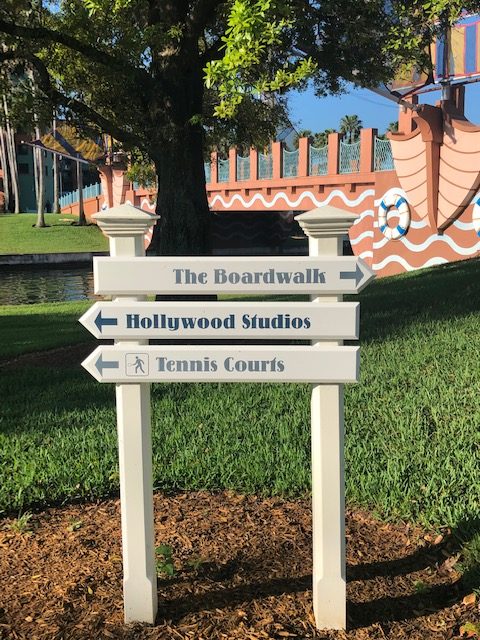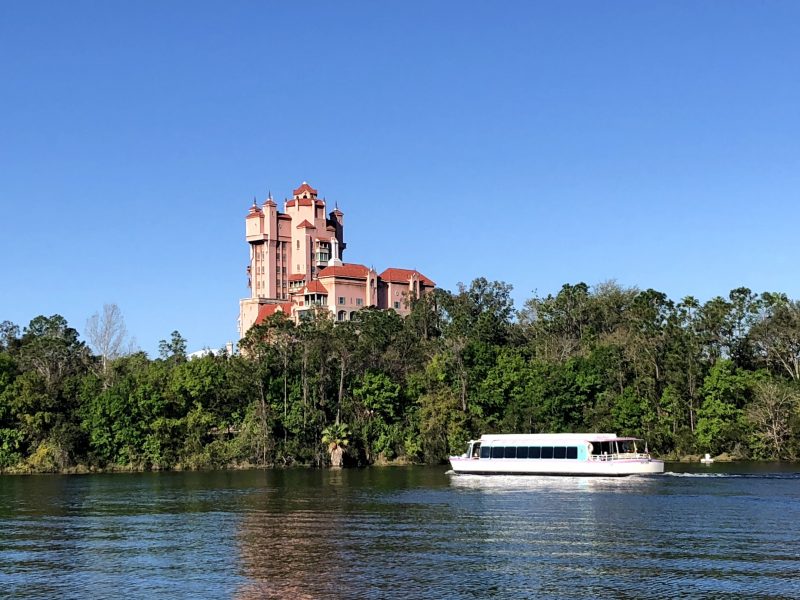 The Edna Mode Experience
There are few better characters in the Disney universe than Edna Mode. It's been said that Brad Bird couldn't find anyone to capture her magic when he was making The Incredibles so that's why he voiced her himself.
While this is temporarily unavailable due to COVID restrictions, I think this special meet & greet will come back- it's more than just meeting Edna you get to see some of her fah-bulous costumes (without capes, of course!) through "Edna Mode's Super-Suit Gallery."
Brown Derby Lounge
The Brown Derby Lounge, located outside of the Brown Derby restaurant, is a lovely little lounge where you can eat, drink, and people watch for a good portion of the afternoon. I hesitate to call this a "hidden gem" because it has certainly gotten more and more popular over the years, but it is one of my favorite places to go at Disney's Hollywood Studios.  You can eat sliders, a smaller version of the famous Cobb salad, or even have drinks such as a margarita or a martini flight.
This place can get pretty crowded, so try visiting at the "off" times and not right at your typical lunch or dinner times. The only real downside here is that it is outdoors and therefore not air conditioned, though I have heard there are a few tables inside (which takes away much of the people watching, but you get a/c so it might be worth it).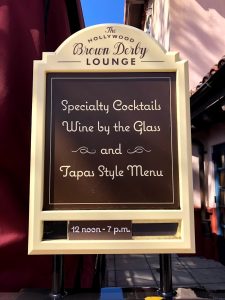 Conclusion
There are so many hidden gems at Walt Disney World, and these are my favorite ones at Disney's Hollywood Studios! In my next post I'll discuss my favorite gems in Disney's Animal Kingdom. If you have any favorite hidden gems let me know in the comments.
P.S. Now that you've found us, be sure to subscribe to our newsletter below or in the link on the side! You can also check us out on YouTube, Facebook, and Instagram!