Today I will continue my series on my favorite hidden gems in each park. Up today- The Magic Kingdom
There are so many hidden gems at Walt Disney World! I love finding them out either on my own through exploration or hearing about them from friends and family and making a note to find it on my next trip. I do prefer finding things on my own because it's just more fun that way, but I'll take any suggestions for ways find new things to do and see (and bonus points if it has air conditioning!) Today I'm continuing my series with the Magic Kingdom.
Walt Disney World has removed some of my favorite hidden places at the Magic Kingdom, such as the walkway from Fantasyland to Tomorrowland and the Main Street theater (now home to character meet & greets). But there are still a few great places to get off the beaten path and find some true hidden gems!
Tom Sawyer Island
Tom Sawyer Island is one of those places that I always see but rarely visit at the Magic Kingdom. But it truly is a hidden gem! You board a little raft in Frontierland and take a quick little ride over to the Island. Tour Fort Langhorne, the blacksmith's shop, and Harper's Mill before taking a rest and drinking lemonade on Aunt Polly's porch. The barrel-floating bridges are fun to cross and the caverns are exciting to explore. Rumor has it there is a paintbrush laying around in Tom Sawyer's Island. If you find it, turn the paintbrush into an Island Cast Member for a special surprise.
What makes Tom Sawyer Island a hidden gem, though, is all of the many places to just sit and relax! There are so many rocking chairs and seats all over the place, so while everyone is playing, I can just sit and "be" and enjoy some calmness. I have also found that if you venture all the way back to Fort Langhorne you'll find the coldest water fountains in all of Walt Disney World!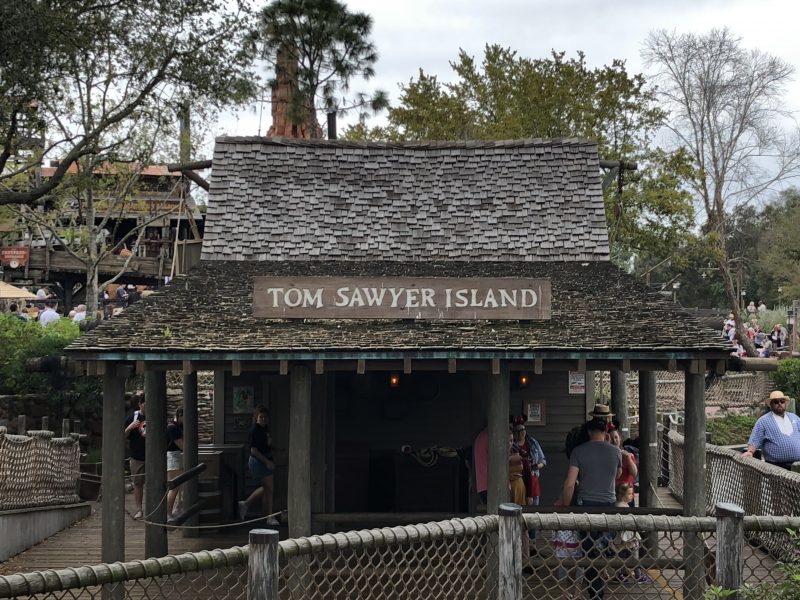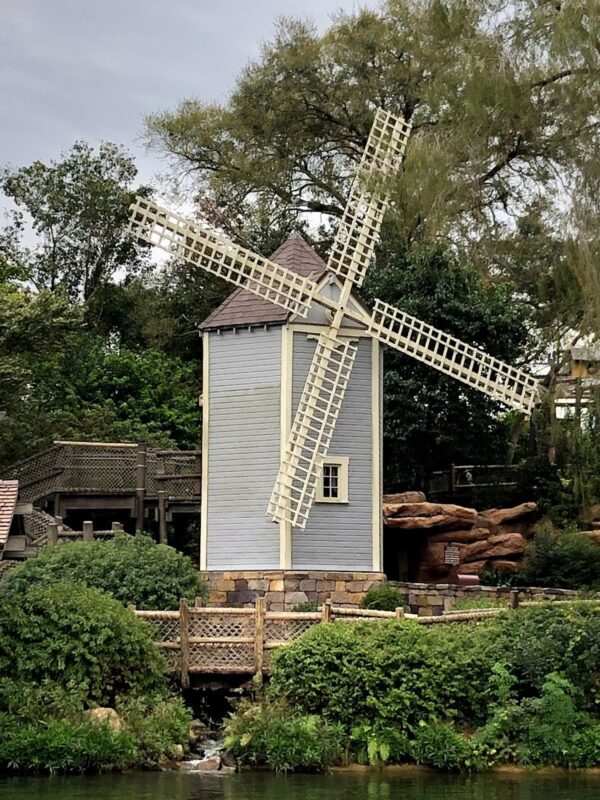 Liberty Square Riverboat
Again, not quite hidden, it's there in plain sight. But it's an often overlooked attraction that truly has some nice serenity amidst the hubbub of the rest of the Magic Kingdom. The ride is just short of 20 minutes long, and leaves the dock every half hour. You get to see some fake scenes over Frontierland and Liberty Square and it's narrated by Mark Twain. It's just a fun little gem that gets some nice breeze blowing on you even when it's incredible hot and humid in Florida (aka most of the time).
The Liberty Bell
Did you know there is a reproduction of the Liberty Bell right in the Magic Kingdom? Not just any old reproduction, it was cast using the same mold as the original Liberty Bell!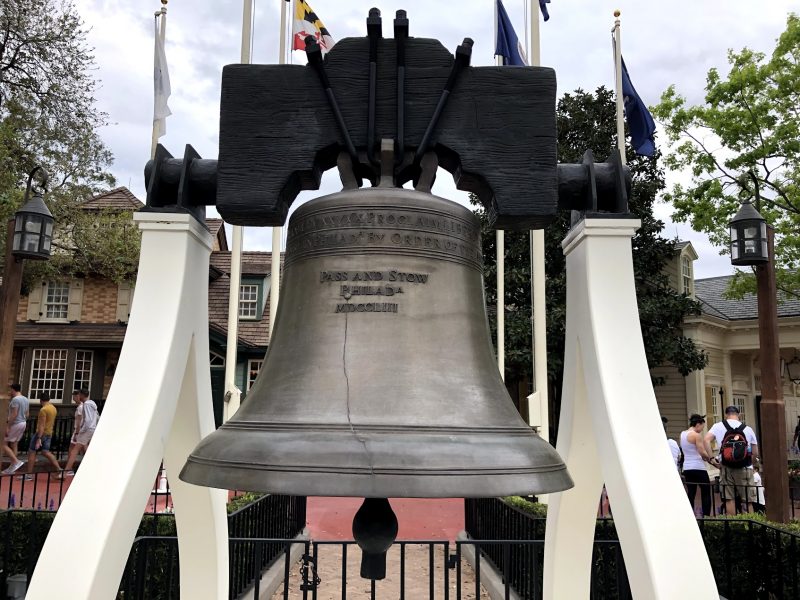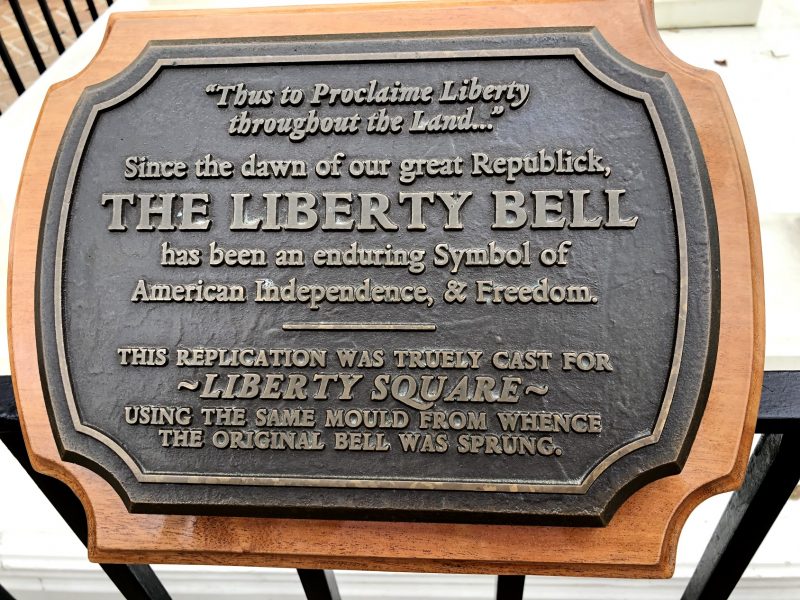 Pirate's Adventure
The Pirate's Adventure in Adventureland is a fun little scavenger hunt that takes you all over the land with pirate-themed puzzles and a lot of interactivity.  It's completely free, and there are several adventures to choose from. Each mission takes approximately 20 minutes to complete, so you can spend 20 minutes or a couple of hours on it.
This isn't one of those "relaxing, air-conditioned" hidden gems I love so much, but it's so much fun and it does allow you to do some really fun things that doesn't involve waiting in long lines.
While this is closed for pandemic reasons at this time, I really hope it can open back up soon.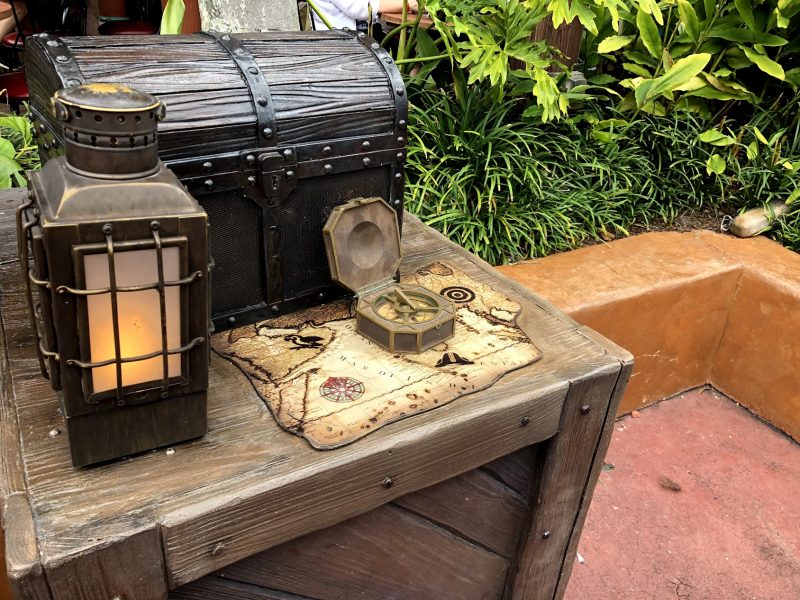 Haunted Mansion- Exit Mausoleum and Pet Cemetery
Almost everyone knows about the interactive graveyard queue as you are waiting in line for the Haunted Mansion, including the graves of Master Gracey (who is not the same person as the ghost host, don't @ me!) and the other very punny grave stones along the way. Most all of these graves pay tribute in some way to Imagineers and voice cast of characters in the Haunted Mansion. But, two hidden gems can be found as you return to the world of the living!
As you exit the Haunted Mansion, look to your left. You'll see a mausoleum along the wall, again with very punny names like Manny Festation and Wee G. Board. You can also find tributes to Imagineers Paul Frees, Ken Anderson, Rolly Crump, and Blaine Gibson.
Keep walking around the corner and you'll find the pet cemetery of the Haunted Mansion.  This adorable boneyard honors some very important animals, again, with over the top puns- Snake: "Met his fate at the hands of a garden rake." Rest in Pieces. 1882 
The Disney Parks blog recently wrote all about this whimsical area here so you can read the official wording on it.  The Parks blog doesn't mention the tribute to Mr. Toad, you'll have to find him for yourself!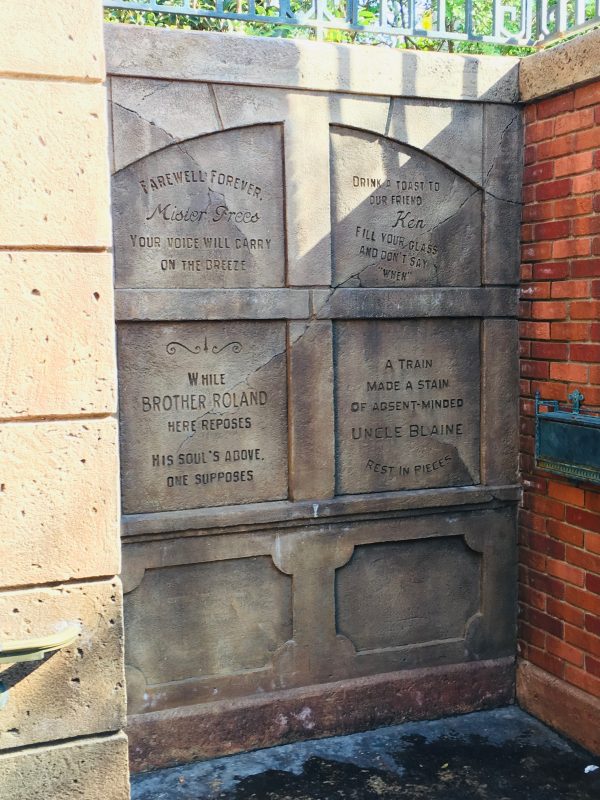 Conclusion
There are so many hidden gems at Walt Disney World, and these are my favorite ones at the Magic Kingdom! In my next post I'll discuss my favorite gems in Disney's Hollywood Studios. If you have any favorite hidden gems let me know in the comments.
P.S. Now that you've found us, be sure to subscribe to our newsletter below or in the link on the side! You can also check us out on YouTube, Facebook, and Instagram!