So you've decided you want to go to Walt Disney World for your family vacation. Now comes the tricky part – where to start?! It's easier than you think! Here are the 8 steps for how to book a Walt Disney World Vacation.
It's no secret that we think Walt Disney World is a fantastic place to vacation. With over 40 square miles of gorgeous resorts, four incredible theme parks, two water parks, and the massive Disney Springs shopping, dining, and entertainment complex, there is something for everyone.
But a vacation to Walt Disney World is about so much more than that. It's the intangible magic that happens when you walk down Main Street, USA. It's the memories that are created when you experience a new food together at Epcot or see your favorite character for the first time. There is a reason Walt Disney World is known as "the most magical place on Earth!"
Before you can experience the magic for yourself, you have to actually plan the vacation. And with a destination as big and complex as Walt Disney World, that can be a bit daunting. Don't worry – we've got you! Just follow these eight easy steps to planning your Walt Disney World vacation.
[convertkit form=5255561]
Step 1: Use A Travel Agent Or Book Direct?
The first question is how do you want to book this trip? You have two options – book directly with Disney, or book using a Travel Agent.
Booking with Disney gives you control of (and responsibility for) your entire reservation process. Everything from choosing your dates to picking your hotel to remembering when final payment is due, falls on you! While Disney's Cast Members are very helpful, you do have to know the right questions to ask.
But when booking with a Travel Agent, you have a FREE Disney planning expert to guide you! They will get to know you and what you hope to experience during your vacation, then create help you to plan the vacation of your dreams. Heather has written a great blog post on the 5 reasons we think you should use a Travel Agent to book your Walt Disney World vacation!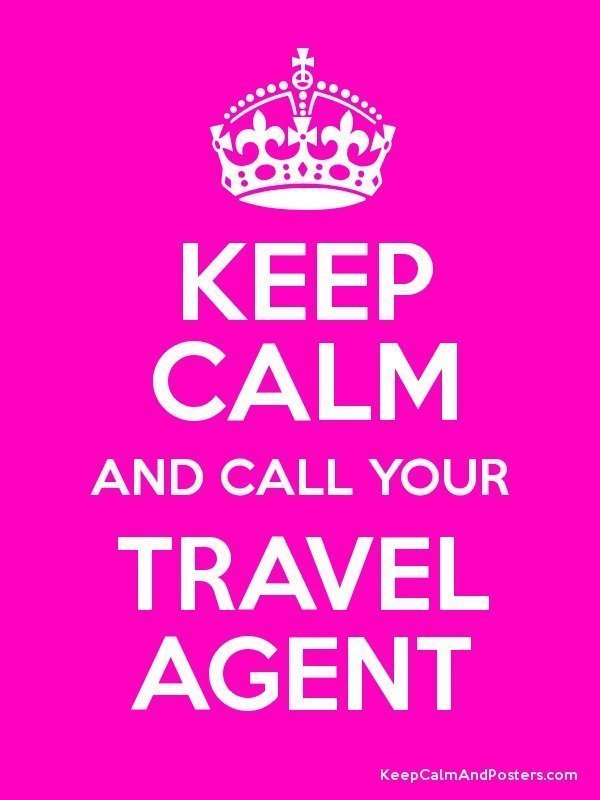 Step 2: Decide On The Dates For Your Walt Disney World Vacation
Now that you know how you are going to book your Walt Disney World vacation, you need to decide when to visit.
Whether you have limited vacation time to play with, or your schedules allow for more flexibility, choosing when you go, but also how long you will stay is critical! We recommend a minimum stay of five nights for your first Walt Disney World vacation. This gives you enough time to visit each Walt Disney World theme park at least once!
Our personal favorite time of year to visit Walt Disney World is in the fall. Check out our post on when to visit Walt Disney World for low crowd levels!
Step 3: Choose Your Walt Disney World Resort
Now comes the fun part! We think that your Walt Disney World Resort sets the tone for your entire stay. And since we "do less, enjoy more" at Walt Disney World, we spend a lot of time at our resorts!
Walt Disney World has a wide range of resorts from family- and budget-friendly Value Resort, up to luxurious Deluxe and Deluxe Villa Resorts. There is something for everyone!
For some, your resort is simply a place to lay your head at night. But for me, it is a respite from the hustle and bustle of the theme parks!
Looking for a playful, energetic vibe? Pop Century or Art of Animation is the way to go. Do you enjoy the luxury of a well appointed room with all the amenities? Disney's Beach Club is our favorite resort at Walt Disney World. Want a resort that offers bit of both? The Moderate Resorts are right for you!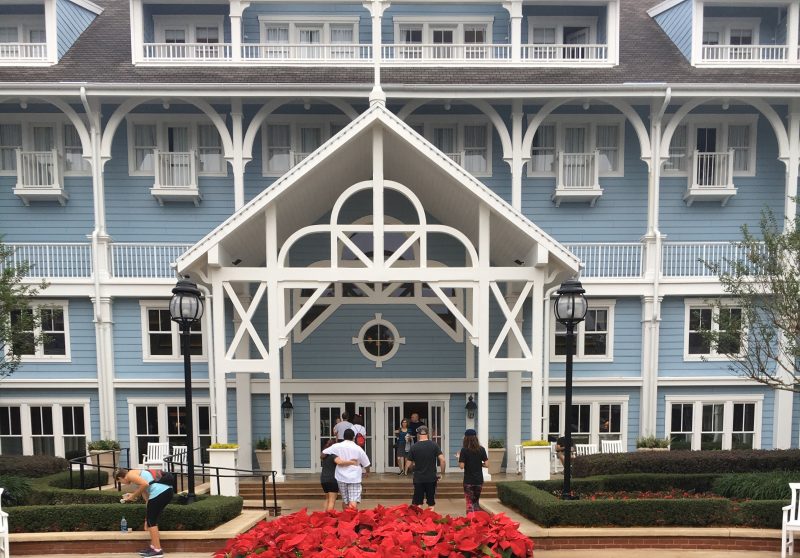 Step 4: Choose Your Walt Disney World Tickets 
The first thing to consider when choosing your tickets is how many days do you plan to visit a Walt Disney World theme park? There are four main theme parks – Magic Kingdom, Epcot, Disney's Hollywood Studios, and Disney's Animal Kingdom. In a perfect world, you would have at least one full day in each park, with an additional day or two to go back to see what you missed!
If you plan to visit more than one park per day – aka Park Hop – you can add the Park Hopper option to your tickets. The park hopper option is all or nothing – it is a flat fee for the entire duration of your park admission.
Then there are two water parks – Blizzard Beach and Typhoon Lagoon. These require separate admission either via the Water Park & More add-on to park tickets, or individual admission to each park.
Tickets can be added to a Walt Disney World vacation package for 2021 and 2022. We recommend booking a package that includes tickets for the most all-inclusive and seamless experience!
Check out our post on choosing the right ticket for your Walt Disney World vacation!
Step 5: Book Your Park Pass Reservations
When Walt Disney World reopened in July 2020, it introduced the Park Pass system. Guests are now required to have a reservation to visit a specific theme park each day. This can (and should!) be done as soon as you book your package or purchase your park tickets.
Park Pass reservations are booked on the My Disney Experience app or website. (We prefer using the website for planning prior to arriving at Walt Disney World as it has more functionality than the app!)
Booking your Park Pass reservations will set the itinerary for your trip. It is not set in stone though! You can cancel, reschedule, and adjust to your heart's content, subject to availability!
Prior to 2:00 pm, you cannot enter a theme park without a reservation. (Starting at 2:00 pm guests who have the park hopper option can visit different parks.) This includes dining! This means that your Park Pass schedule will dictate your dining reservations. Which brings us to…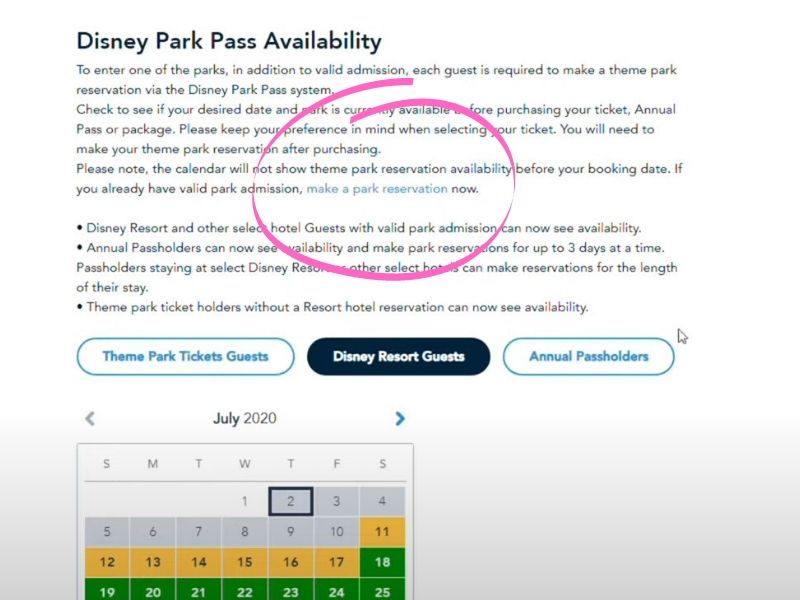 Step 6: Book your Dining Reservations
Now that you have set up the framework for your Walt Disney World vacation by booking your Park Pass reservations, it's time to figure out where you want to eat! As far as we are concerned, deciding where you want to eat is even more important than figuring out what you want to ride!
Walt Disney World has two main types of restaurants – quick service and table service. When you think of quick service think of somewhere like Panera Bread or Five Guys. You go to a counter, order your food, collect it on a tray, then find somewhere to sit. In most cases, no reservation is needed for quick service restaurants.
When you think of table service, think of a typical restaurant where you check in at a host/ess stand, someone guides you to a table, and then you either choose food from a buffet, or a server takes your order and brings you the food.
Of course, this being Walt Disney World, some table service meals include character interactions! Character meals can be a great way to see some of your family's favorite Disney friends.
Dining reservations are booked online 60 days in advance using the My Disney Experience app or website.
Step 7: Use Disney Genie Planning Tools
So you've booked your vacation, made your Park Pass reservations, and your dining reservations. How do you decide what to do every day?!
Now we come to the newest step in planning your Walt Disney World vacation – Disney Genie! Once you have arrived at Walt Disney World, the Disney Genie is part of the My Disney Experience app and is a free way to help plan your day. (This is different from Disney Genie+ which we will get to in our next step!)
Using the My Day tab, you can tell the Disney Genie what attractions you want to experience each day and it will give you custom recommendations! The key is to provide the Disney Genie as much information as possible so be sure to check it throughout the day and update your preferences.
Disney Genie will give you tips and updates throughout your day to help you maximize your park time! You can check wait times, get directions to a location, and even chat with a Cast Member with any questions.
One tip – using this app will definitely burn through the battery on your phone! Make sure that you have a back up battery with you.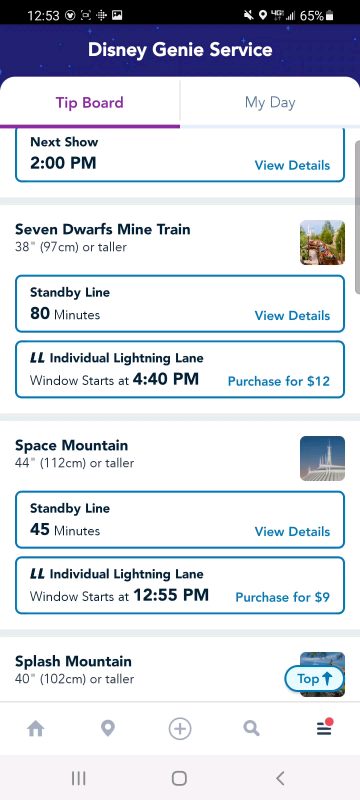 Step 8: Book Disney Genie+ Selections
The last step in planning your Walt Disney World vacation is completely optional! Disney Genie+ is a paid add-on to your park admission that gives you access to the Lightning Lane (the short line) for select attractions in each park.
In addition to Genie+, guests can purchase individual "a la carte" Lightning Lane access for the two or three most popular attractions in each park.
Using the Disney Genie+ and Individual Lightning Lane access means that you can cram more into every day of your Walt Disney World vacation. But if you want a more relaxed approach to touring, we love a "Do Less, Enjoy More' approach to a vacation!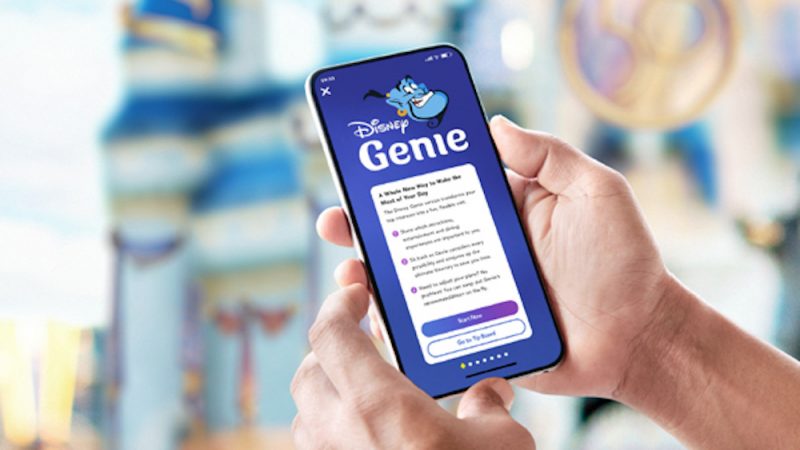 Conclusion
So that does it! Eight easy steps for how to book a Walt Disney World vacation. If this is your first trip, check out our post on making your first visit extra magical. I hope that your vacation is a time that your family creates life-long memories!
P.S. Now that you've found us, be sure to subscribe to our newsletter below or in the link on the side! You can also check us out on YouTube, Facebook, and Instagram!