Disney's Hollywood Studios at Walt Disney World (WDW) has such a wide variety of attractions for children of all ages! While this theme park is no longer a working film studio, there are still plenty of attractions that make you feel like you're a part of the movies. And with Galaxy's Edge (Star Wars Land) opening in late 2019 it's sure to reach even more fans. These are just a few of my favorite attractions at Disney's Hollywood Studios.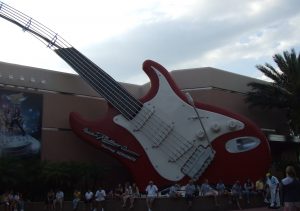 Rock 'n' Roller Coaster Starring Aerosmith
Enter the Aerosmith recording studio and you'll find yourself face to face with the band as they are on their way to a concert. But don't worry; you won't be left behind because they've invited you to go to the show, complete with backstage passes and a super-stretch limo!
You'll board your limo and blast off, going from 0 to 60 in about 2 seconds! This roller coaster is the only coaster at Walt Disney World that goes upside down, and it does so three times! The Rock 'n' Rollercoaster is pure thrill ride from start to finish!
Height requirement: 48 inches. Fastpass+ and Single Rider lines are available.
Twilight Zone Tower of Terror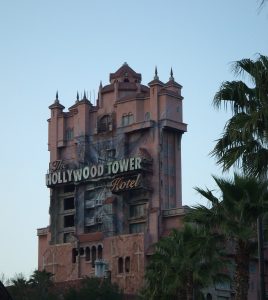 Rooms are available at the Hollywood Tower Hotel, but due to a lightning storm in the 1930s, the only working elevators are unpredictable. They'll push and pull you up and down over and over and you'll believe you have truly entered into the Twilight Zone. You'll never look at an elevator the same way again!
Height requirement: 40 inches. Fastpass+ is available.
Beauty and the Beast- Live on Stage
Dancing clocks, candlesticks and teacups aren't the only magical things in this stage show. The wonders of the popular movie come to life on stage right before your eyes! You can't help singing along to all the familiar tunes as you fall in love with Belle all over again.
Showtimes will vary daily, so be sure to check the Show Board or Times Guide for the schedule. Fastpass+ is available but I wouldn't use it on this one, just get there about 20 minutes before show time.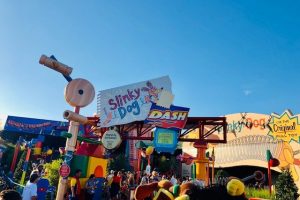 Slinky Dog Dash
One of the newest attractions at WDW, Slinky Dog Dash is a fun roller coaster for kids and adults alike. In addition to being a really fun ride, the queue is very immersive with the "toy box" this set came with for Andy to set up. There aren't a lot of big hills like some coasters but it's fast enough to be thrilling yet not too fast for the young ones. Since this is a new attraction lines can get really long so try for a Fastpass+ or go for Extra Magic Hours.
Height requirement: 38 inches. Fastpass+ is available and highly recommended if you can get it.
Voyage of the Little Mermaid
This show is about 20 minutes long, but it's really fun! This is a very brief version of The Little Mermaid with live performers and puppets. The Ursula puppet alone is amazing! The show features very little talking and is mostly just songs from the movie, so that's just fine with me!
Fastpass+ is available, but again I probably wouldn't use it for this as there are continuous shows all day.
Walt Disney: One Man's Dream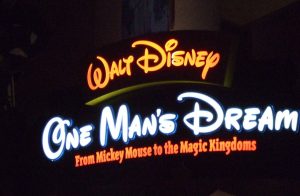 I would be remiss not to mention this attraction. It's a museum dedicated to Walt Disney's life and inventions, including the multi-plane camera and the dancing man prototype. There are some early audio-animatronics too. You can see replicas of Walt's Oscars, some of the early Mouseketeer costumes, and some very early Mickey Mouse and friends toys. Near the end of the walk through you'll see models of different Disney lands and attractions. The best part is that the museum is always changing so each visit is unique. It has been rumored for years that this attraction is closing but I, for one, hope that it never does!
So there you have it! Once Star Wars Land opens I'm sure this will change a bit. What are your favorite DHS attractions?