If you're lucky enough to have dogs, then you know how hard it is to leave them when you head on vacation. Walking out the door to the airport leaving those adorable faces behind is the most heartbreaking thing ever! Thankfully, though, Walt Disney World has recently gone to the dogs and now you can bring your best friend with you. Read on to discover all the pet friend options at Walt Disney World.
PET FRIENDLY HOTELS
A few years ago Disney started allowing dogs in some of their hotels, and my heart could not have been happier! Who doesn't want to snuggle with their best friend at the end of a long day in the parks? Currently four resort hotels allow dogs – Art of Animation, Port Orleans Resort – Riverside, the Cabins at Ft. Wilderness, and the Yacht Club.
These resorts have special areas to walk your dog, and there's also pet relief areas. I can attest that they're in a location close to your hotel room (pet-friendly rooms are all in a certain area of the hotels) but still removed from the hustle and bustle of the resort. Copley fully approves of the areas at the Yacht Club where he spent many hours sniffing every inch of the pet areas.
But my favorite part? When you check in with your pet you'll be given a complimentary "Pluto's Welcome Kit". It comes with doggy bags, a treat, and a map of the pet facilities at that resort. Copley basically grabbed his kit out of my hand and carried it to our room! Leave it to Disney to treat our pets as special as we would.
At the time of writing, there were only dogs allowed at these hotels, with a max of two dogs per room. Dogs do need to be current on their vaccines and are expected to be well-behaved on leash in public areas. And sadly, they're still not allowed in theme parks, which is a shame.

BEST FRIENDS PET CARE
Maybe you don't want Fido to stay with you at your resort. Or maybe you'd like a place to send him during the day to party while you're out touring the parks. That's where Best Friends Pet Care comes in!
This is a state-of-the-art boarding facility that offers services such as day boarding, doggie play groups and snacks for your bestie. But the best part are the luxury suites and villas. They offer indoor areas with beds and tv's showing only Disney's best animal films, private outdoor play yards, and come with turn down service, bedtime stories and treats hand delivered throughout the day. Every time I've toured I've been left asking, 'Can I just stay here, too?'
Beyond the boarding and day camp offerings, there's also an outdoor dog park where you can come visit your furry friend and have some outdoor play time. Plus, they board cats and 'pocket pets', too! This is such a great option if you don't want to leave the little guys in your room alone all day.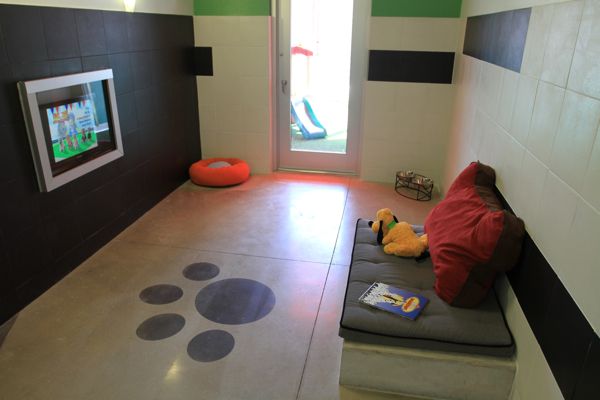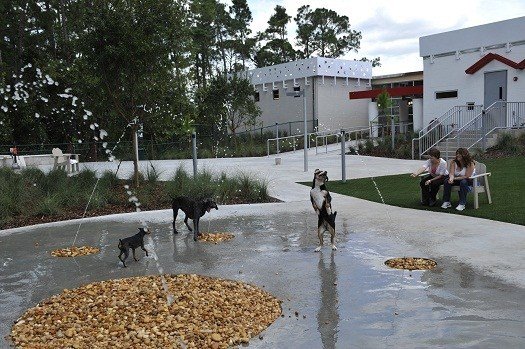 FORT WILDERNESS
Perhaps the original pet-friendly resort, Ft. Wilderness has always had 'pet loops' – campsites where you can stay with your bestie. It's so fun to camp here and have your dog run around your campsite. It's only so much better now that dogs can stay in the cabins as well! I mean, I can only spend so much time camping – sometimes a girl just wants to glamp, am I right?
What a lot of people don't know is that there's a dog park right at Ft. Wilderness! Just like your neighborhood park, you can walk Fido over and let him run around with other friends for a great afternoon of play time.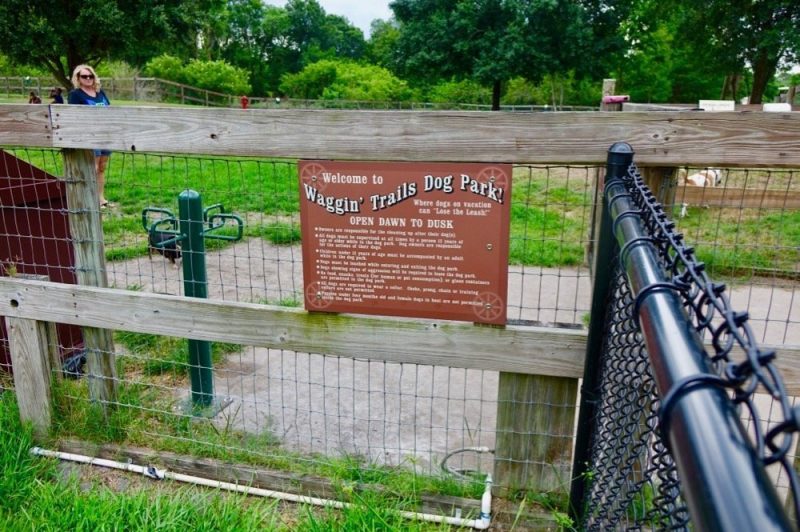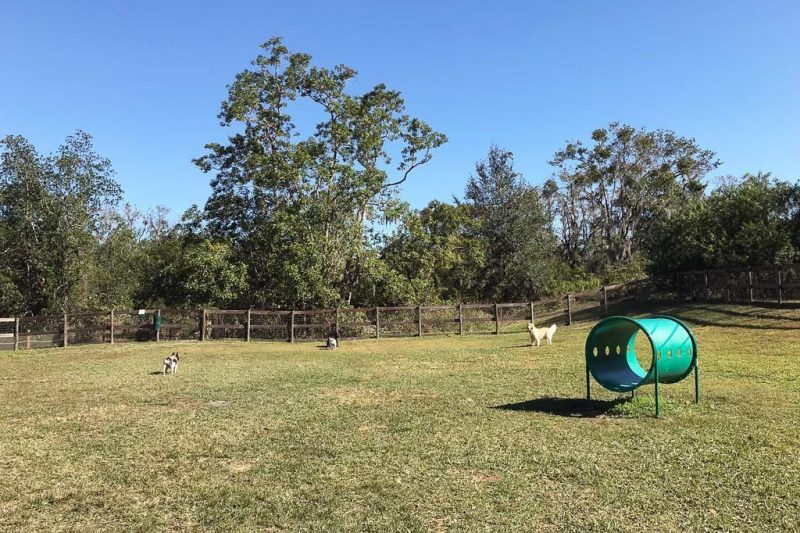 DISNEY SPRINGS
Did you know that Disney Springs is pet friendly? It's not something that's advertised so it's not widely known, but your best friends are more than welcome to accompany you on your shopping adventure. A lot of shops will even leave out bowls of water (and sometimes bowls of treats. Copley was always certain to check every bowl left out, just in case it contained biscuits and not community water).
How nice it is to wander into some shops and then stop for a lunch on a pet friendly patio. Or maybe pop by the margarita bar and relax on the water with your best friend taking in the scenery. I won't judge!
Bonus: this is also true of Downtown Disney in California, too! It's not unusual to see puppers wandering all over the district with their owners. You might have even seen Copley and I wandering in matching purple spirit jerseys.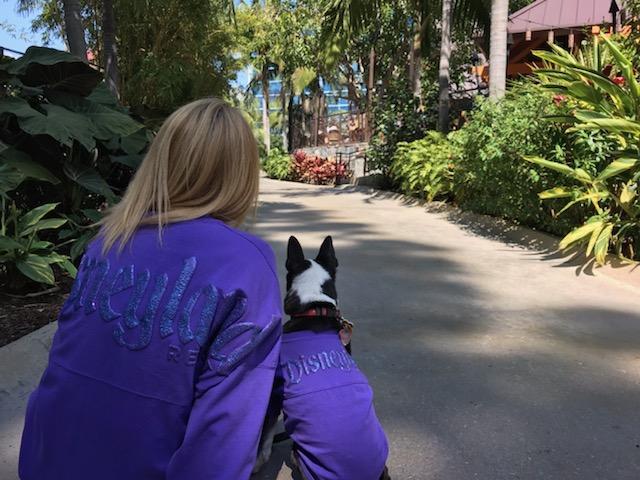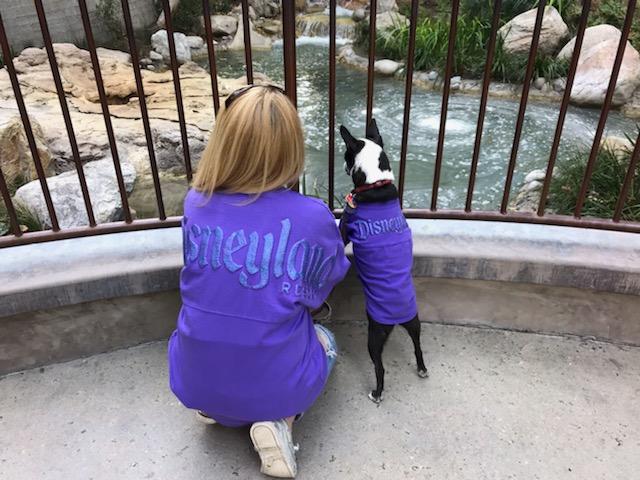 Hopefully this inspires you to bring your best friend along on your next Disney trip! If you've brought your dog along on vacation I'd love to hear about your experience. Let me know in the comments below!