This past summer the ever popular Cove Bar at Disney's California Adventure transformed into the Lamplight Lounge and the hype hasn't died down. The lines for the upstairs bar are certainly as long as ever, which can only mean one thing. This place is fabulous and we needed to check it out! Here is everything we love about the Lamplight Lounge (because you know we've already been back multiple times!):
THE DÉCOR
The Disney Imagineers really went to infinity and beyond (!!!) with the details here. On every literally surface you'll find nods to all of Pixar's movies. We're especially partial to the hallway leading to the restrooms with all the famous Pixar one liners!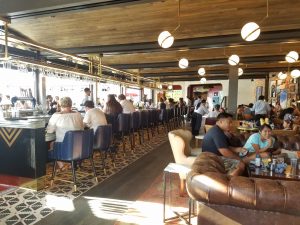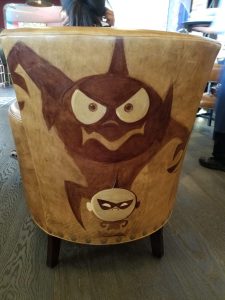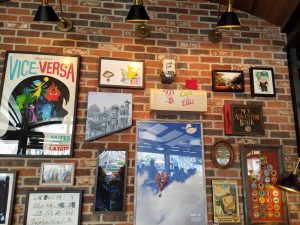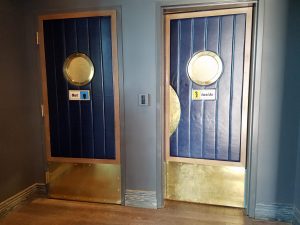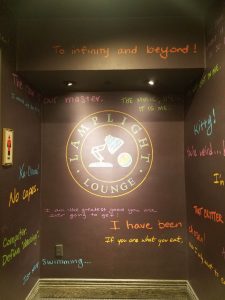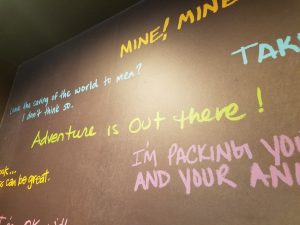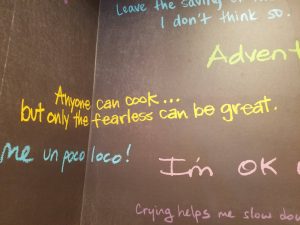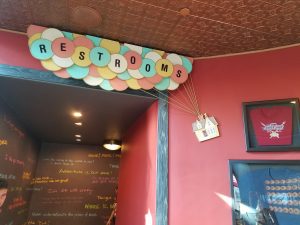 THE FOOD
Even with a place as pretty as the Lamplight Lounge, if the food wasn't great we wouldn't keep coming back. Luckily, the menu here is Incredible. Absolutely everything we've tried has been delicious. So far the favorites have been the Ratatouille, the Salmon PLT, the Deviled Eggs & Toast, and the Crab & Tuna Roll. And we happily found out on our last visit that there's an off-menu vegan burger that is pretty awesome, too!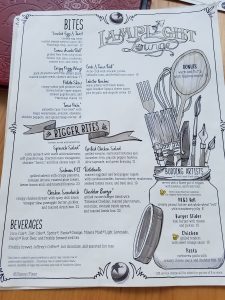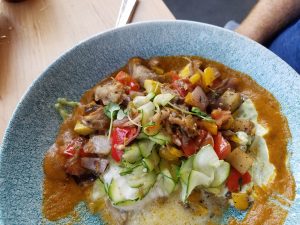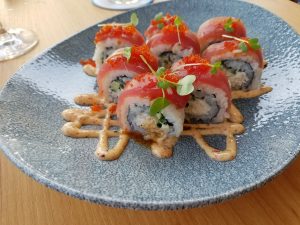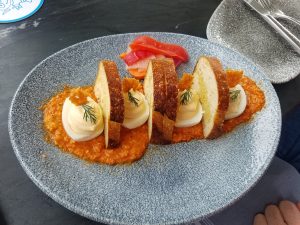 THE COCKTAILS
I mean, it IS a lounge! And knowing how popular the previous Cove Bar was with their secret drink menu, Lamplight Lounge had a lot to live up to! Thankfully, they not only lived up to the expectation, but far exceeded it! There's a great beer & wine list, but the cocktails are where the fun is really at. The menu is super fun with all sorts of animator's drawings from the Pixar movies, and every drink is perfectly Instagrammable. We're partial to The Last Word and Sunrise Spectacular.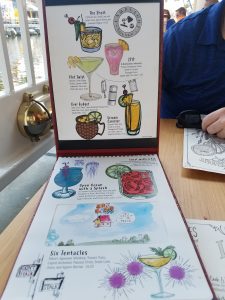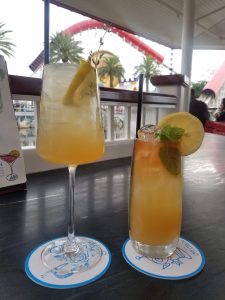 THE VIEW
Eating dinner while overlooking Pixar Pier and hearing screams from the Incredicoaster can absolutely not be beat. We could lounge here for most of the day and not feel sad about missing out on the rides at all!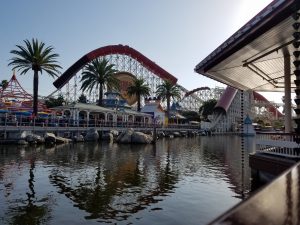 Have you tried Lamplight Lounge yet? Let us know your thoughts in the comments below!