Disney Cruise Line features unique rotational dining at dinner! Learn more about this incredible way to enjoy a new restaurant each night! 
If the phrase "cruise line dining' conjures images of white formal dining rooms with an excess of crystal lighting and menus straight from 1980's, you are not alone. Many of us grew up watching the Love Boat, or sailing on cruise ships that were designed to cater to retirees. Disney Cruise Line is the furthest thing from these stereotypes! Disney Cruise Line has "Rotational Dining" with three main dining rooms. Guests "rotate" through with a new experience each night.
Why is rotational dining so much better than typical cruise line dining? Read on for spoiler-free information!
What Is Rotational Dining?
Disney Cruise Line ships have three "main" dining rooms. This is in addition to the Cabanas buffet, adult-only restaurants (Palo and Remy), and quick service locations. Guests dine in a different restaurant each night! On cruises of 4-nights or longer, you will repeat restaurants but the menu and the experience changes. So for example, when you board the ship your room key will have a code on it.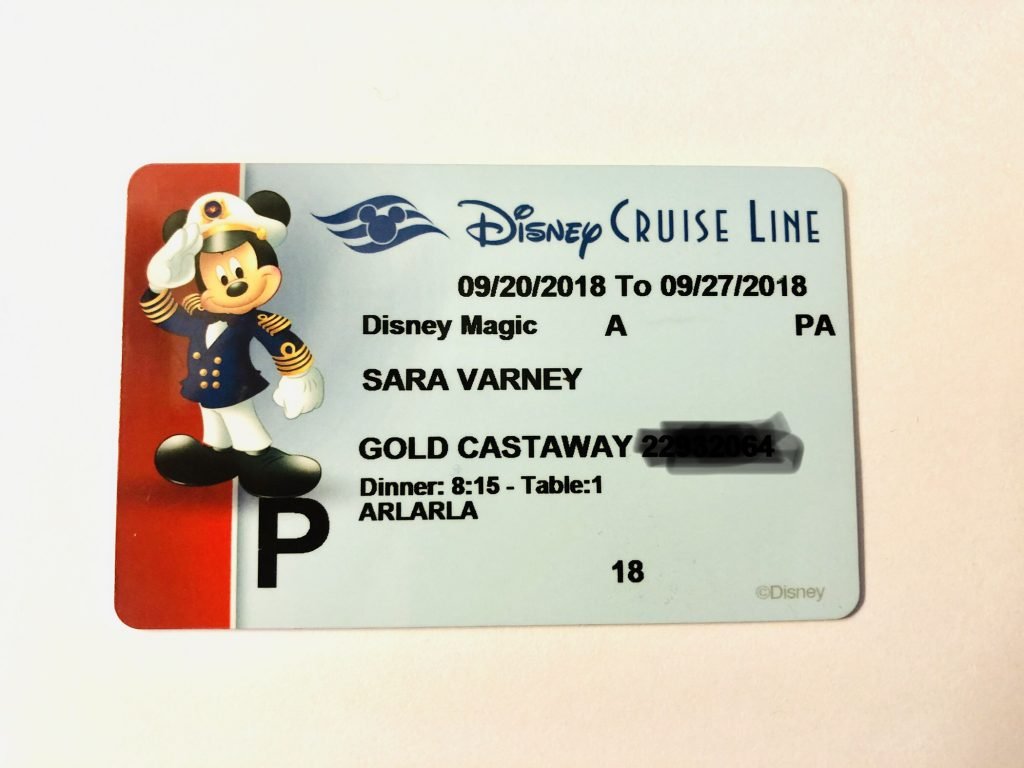 The code from my recent 7-night cruise on the Disney Magic, as seen above, is ARLARLA. This means Animator's Palate, Rapunzel's Royal Table, and Lumiere's. But your rotation may be different! This is how Disney Cruise Line insures that each guest has the opportunity to try each dining room at least once.
The Restaurants on Rotational Dining
Disney Cruise Line has four different ships – the Disney Magic, Disney Wonder, Disney Dream, and Disney Fantasy – each with slightly different variations on the dining rooms. But they break down into three basic categories.
The 'Formal' Restaurant
In the main lobby of each ship, there is a formal dining room. On the Magic this is Lumiere's, on the Wonder this is Triton's, on the Dream this is Royal Palace, and on the Fantasy this is Royal Court. This is the most elegant of the restaurants with the servers dressed in formal livery, straight out of Cinderella!
I love the details in these restaurants. Take a close look at the chandeliers, the bread baskets, even the napkins! Royal touches are everywhere. As a result, I feel like a Princess every time I dine here!
The 'Show' Restaurant
Located on a lower deck of each ship, there is what I call the "Show" restaurant. Typically for this meal, there is something to watch either with the room itself or with the characters that may appear during your meal. Because of this, the food sometimes gets a bit overshadowed! On the Magic this is Rapunzel's Royal Table, on the Wonder this is Triton's, and on the Dream and Fantasy, this is Enchanted Garden.
My personal favorite is Rapunzel's Royal Table. You haven't truly dined here until you have been visited by a Thug! Or gotten "The Smolder" from Eugene.
Animator's Palate
Animator's Palate is really a category unto itself. Even the name sets it apart. Palette = a thin board an artists uses to mix paints on. Palate = a person's appreciation of taste and flavor.
The entertainment here is truly unique in the cruising industry! Animator's Palate is the highlight of every Disney Cruise. And it is a heated debate over which show is the favorite – there are two distinct shows! (Only on cruises of 4-nights or longer.) From the decor to the servers, the entire dining rooms gets into the act. So everyone becomes an artist!
Personally, I prefer the original black and white decor on Magic and Wonder to the new lighter wood tones on the Dream and Fantasy. But that is just me!
Your Server Team
Possibly my favorite part of rotational dining is that your servers travel with you from dining room to dining room. The head server, server, and assistant server will be with you each night of the cruise. They truly get to know your likes and dislikes. If you have food allergies, like me, this is particularly helpful!
Your servers not only assist with serving the food, but they become part of the show on select nights. I love seeing their uniform in each dining room! The tiny details that Disney is known for are all over these dining rooms.
If you have cruised with Disney Cruise Line, did you enjoy the rotational dining? Why or why not? Let us know in the comments!
Some photos courtesy of Disney.