Shopping at Walt Disney World is one of the most fun things to do! I love looking at all of the different stores and different toys, clothes, and, of course, Mickey Ears. Here are some facts and tips to help make your shopping days much more fun and enjoyable.
As much as I don't like shopping in "real" life, I absolutely love shopping while on a Walt Disney World vacation. I have several collections of Disney items that I keep buying each trip, even though I am technically out of room. I have found a few ways over the years to make things easier for me while vacationing at Walt Disney World that can really make a difference in my enjoyment of the day, including packing to return home.
1- Resort Delivery
When shopping during the day at Walt Disney World, you can take advantage of Resort Delivery if you're staying at one of the Walt Disney World Resort on-site hotels. The process is simple- just take your items to check out and let the Cast Member know you'd like to send the items back to your resort hotel. They'll bag it up for you and it will be delivered to your resort the next day.
Be sure to use this service early enough in the trip (not on your very last day!) so you have time to pick it up. This is a free service that Walt Disney World offers to its Resort guests.

This service is currently unavailable due to COVID-19 restrictions, but we expect it to return.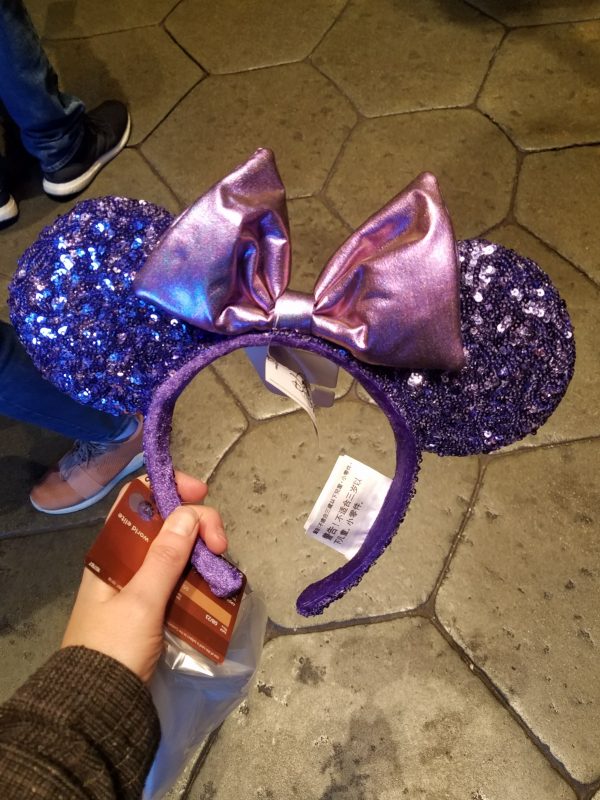 2- You Can Ship Items Back Home
One of my favorite things to do is to ship my items back home from just about any shop at Walt Disney World! You can do it with anything you purchase, but especially with breakable items this can be a life-saver. If your items break during shipment home, you can get a replacement for free- this is Disney's guarantee that your items will arrive intact.
The cost to ship items home becomes well worth it if it means saving money on breakable items, as well as the cost of checked luggage if you go hog wild in your shopping. Just make sure you try and buy everything you're shipping home at one time so you don't have to pay shipping more than once.
Another way to send items back home is to bring a large USPS Priority Mail box with a pre-printed label to yourself. Just visit USPS Click and Ship and print out your pre-paid label. If you don't keep boxes around your local PO will have them for free. Grab one and put it on the top or bottom of your luggage. Fill it up and mail it back home.
Don't forget to pack a small roll of packing tape too. While this may sound a little daunting if you've never done it, I promise it's simple and a very good way to send things back home. The front desk at your hotel will send it out for you since it's pre-paid.
As an added bonus, it's always fun to get a package in a week or so, and if you're anything like me you won't remember what you bought so it's like Christmas all over again!
3- Disney Gift Cards Can Help You Stick to a Budget
Almost every single gift shop, kiosk, store at Walt Disney World will have a way to use Disney Gift Cards. If you purchase these gift cards before your trip you can set yourself a spending limit- when that balance his $0, you're done.
This is a good way to keep yourself from going overboard, as well as a good way to teach your kids to stick to a particular budget. No matter what that budget is, you can use these pre-paid cards to not go over.
This is also a great way to spend your Disney Rewards Dollars if you have been saving them from your Disney Visa.
4- Check ShopDisney
If you see an item that might be on ShopDisney.com, check the website before your purchase your items. You can often get promo codes for discounts that you wouldn't get shopping in the Walt Disney World theme parks, including percentages off and free shipping (affiliate link). If you have cash back programs such as Rakuten, you can get a little bit of money back too.
This is great if you don't need that plushie or t-shirt right away, and again has that added bonus of getting mail when you get back home!
5- Use Your Discounts If You Have Them
There are a few ways to get discounts on Disney merchandise, you just have to know what they are. The first way is to have a Walt Disney World Annual Pass. With the AP, you can get 20% off most shops at Walt Disney World Resorts, Theme Parks, and Disney Springs (At a few places there is a 10-15% discount).
You can also get 10% off merchandise if you use a Disney Visa card. Discounts can't be combined so ask the Cast Member which one will work out best for you.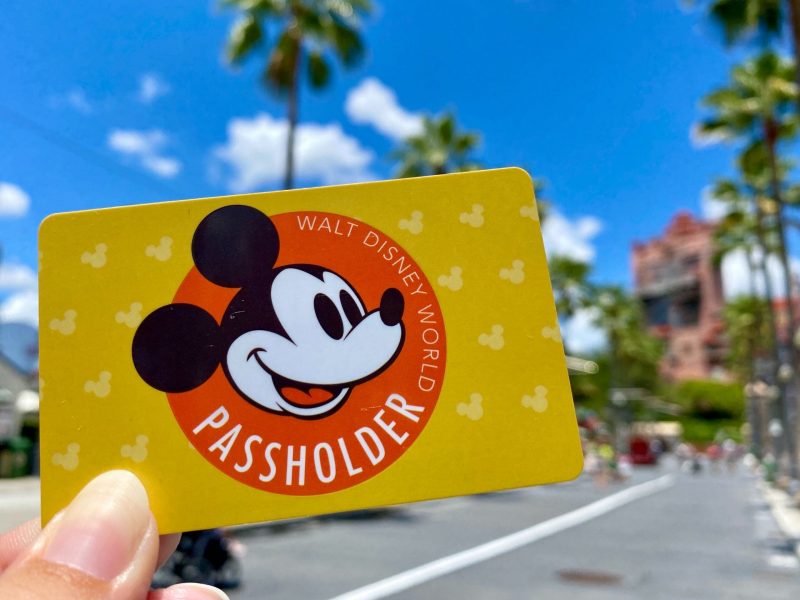 So that does it- my best shopping info. Do you have any tips to help your fellow shopaholics? Let me know in the comments below.
P.S. Now that you've found us, be sure to subscribe to our newsletter below or in the link on the side! You can also check us out on YouTube, Facebook, and Instagram!