There are so many blogs and planning articles out there telling you how to save money while on a Disney vacation. But what if you don't want to? What if you're not into bare-bones accommodations and counter service meals? What if you like the finer things in vacations? Then you definitely came to the right place, because here at Disney Park Princess, we're right there with you! And just because you've decided to visit a Disney destination, doesn't mean you have to give up on the luxury. Below are the ultimate luxurious ways to vacation at Disney.
SIGNATURE SUITES
Disneyland Resort in Southern California has the ultimate suite experience possible. They have multi-room suites themed after all your favorite park icons – the Fantasyland Suite, Pirates of the Caribbean Suite, Frontierland Suite, Adventureland Suite, and the Mickey Mouse Penthouse. Not only do these come complete with dining area, living area, and bathrooms so big you could live in them, but they're also themed to their respective namesakes. So that means on top of your luxury amenities, you'll receive whimsical Disney touches hidden throughout that will surprise you when you least expect it.
Headed to Walt Disney World in Florida? Suites may not come with a theme, but there are two- and three-bedroom suites that offer views of the theme parks or even an African savanna. Depending on the suite you choose, you'll find fireplaces in the living room and multi-jet showers in the master bedroom. You can even stay in an over water bungalow looking towards Cinderella Castle!
No matter which coast you choose to vacation on, most of these suites are so private that you can't book them online – you'll need to give a call to see what's available during your stay.
VIP TOUR GUIDE
If you're not crazy about lines and crowds, so you've been avoiding a Disney vacation, then look no further than hiring a VIP Tour Guide. Now located on both coasts, hiring a 'plaid' (as they're affectionately called) was actually started by Walt Disney back in the 50's to take his VIP's around Disneyland so they could see everything they wanted.
Continuing the tradition today, a VIP tour guide is the biggest luxury to be found in a Disney park. Hire one of these guides and not only will you have unlimited access to FastPass queues, but you'll never wait in a line to enter the park. You'll have the perfect seat to every parade and show, and your guide will fill you in on so many Disney facts and stories your head will swim. Plus, it's nice to have someone take care of you while you're at the trip. It's not unusual for a guide to overhear someone in the party say they're tired or thirsty and show up with a coffee or bottle of water to keep you hydrated.
Most importantly, they alleviate any stress and worry about your trip. You won't have to plan a single thing ahead of time if you don't want to. Just show up and let your guide handle all of the details! So, go ahead and hire one for the day or the week. You deserve it!
SIGNATURE SERVICES FOR LUXURY EXPERIENCES
And speaking of not wanting to plan. Guests who stay in a suite or the concierge level, or book a VIP Tour, at both Walt Disney World and Disneyland have access to Disney Signature Services. This is the ultimate elite-level planning service and if you want to have the best trip possible, it's a resource worth tapping.
These guys can take care of every detail for you. They'll make your dining reservations; they'll plan an itinerary for you. They can even make extra FastPasses for you 30 days in advance if you're visiting Walt Disney World. So, let them handle all the details while all you need to worry about is what you're going to pack.
VICTORIA AND ALBERT'S
Located at the Grand Floridian Resort & Spa in Walt Disney World, this for the true gourmet food lover. If you can't be bothered with screaming children at a food court, or you feel a standard steak dinner is below your palate, you'll want to visit this AAA 5 Diamond award-winning restaurant. This is where jackets are required for men and each table has their own set of servers to cater specifically to them.
There are three dining options here – including the ultra-luxurious chef's table – that offer anywhere from eight to 16 courses. You'll find Wagyu beef and quail on the menu, which changes daily and comes printed with your name. They even call you before you arrive to find out your dietary preferences or if you have any food allergies. Add on wine pairings and you're in for the meal of a lifetime.
CLUB 33
Did you know there is a private club, started by Walt back in the 60's, at both Disneyland and Walt Disney World? It's for members only and is rumored to cost upwards of $30,000 to join (if you can even get on the waiting list) with annual dues in the tens of thousands. But if you want to feel like royalty at Disney, you want to be a member.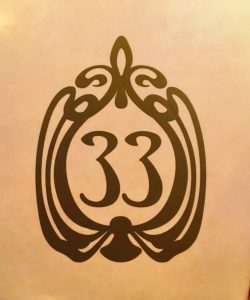 There are private lounges tucked away in all six theme parks. You have probably walked right past the entrances and never noticed them! But on the other side of these hidden doors lay private lounges where cocktails are served, and gourmet meals await. You can even take a whiskey or tequila tasting class. Plus, there are once-in-a-lifetime events and field trips exclusively for members.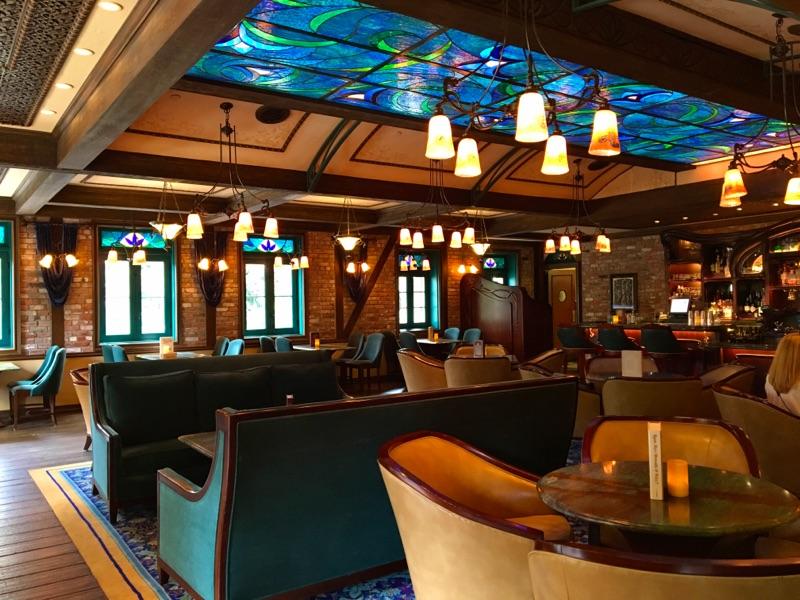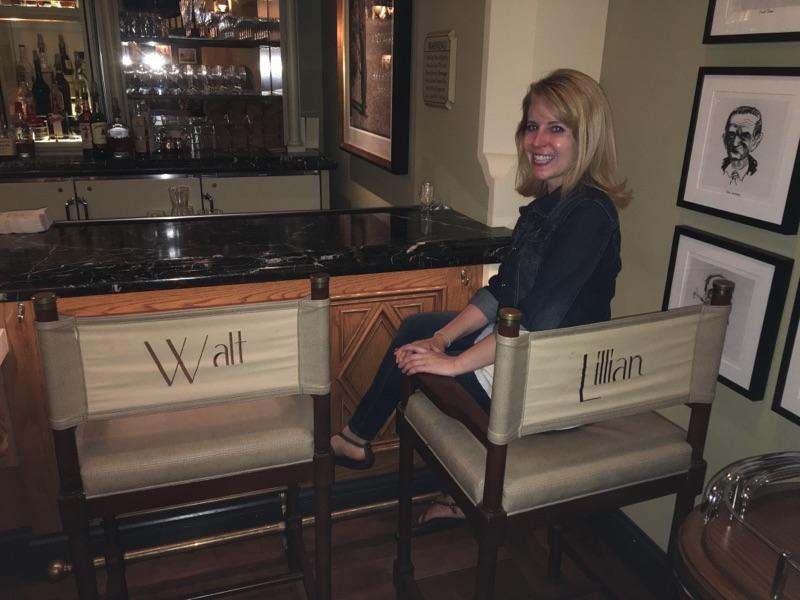 What do you think? Would you do luxury Disney? Where everything is easier, there's no need to wait in line, bottles of cold water appear where you need them? Where ponchos are right there when it starts rain and you're whisked to a private concierge lounge to check in to your resort? When you have a private car to take you directly to a theme park and you can enter without waiting in line? I've done it, and I can tell you, it's the ONLY way I want to 'do' Disney from now on!