We love a Disney Cruise almost more than we love the Disney Parks! Here are our top 10 tips for making your Disney Cruise magical. Let us know which of these you have tried in the comments! 
Disney Cruises can be a bit of a whirlwind, especially on a shorter itinerary. By the time you figure out where everything is, it's time to disembark! Use our tips to be sure that get the most out of this incredible vacation.
1) Choose a Verandah Stateroom
I have cruised in every type of stateroom on Disney Cruise Line with the exception of a Suite. Having a verandah is a must for me! I am a nester so I like to spend a lot of time in my stateroom. A verandah gives me the option to get some fresh air and sun, without having to be where the people are. (Sorry Ariel – people are overrated.)Rotational Dining On Disney Cruise Line8 Things That Disney Cruise Line Does Better Than Other Cruise Lines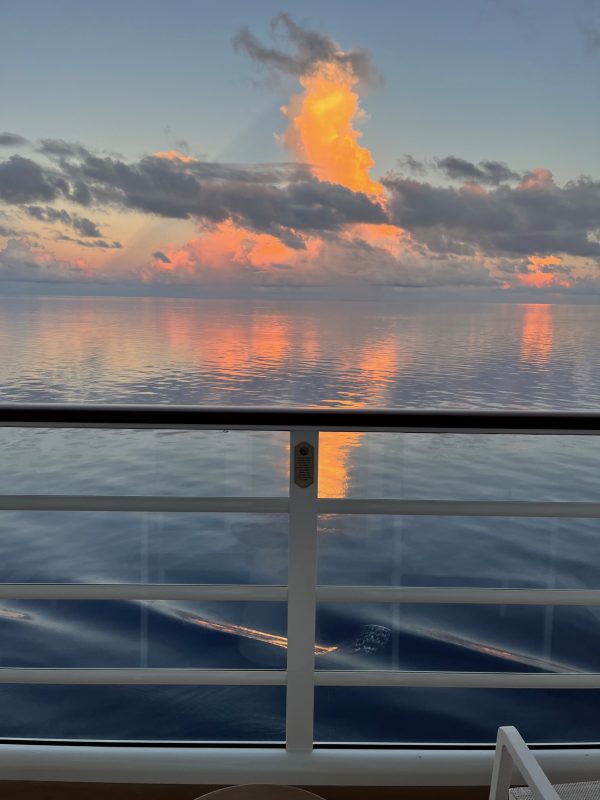 2) Explore the Ship
When I am not hunkered down in my stateroom, I love to just wander the ship. On my first day it helps me get oriented. After that it is really to take in the incredible artwork and details around the Disney Cruise Line ships! There is so much to see and do, that if you don't spend some time exploring, you will definitely miss things!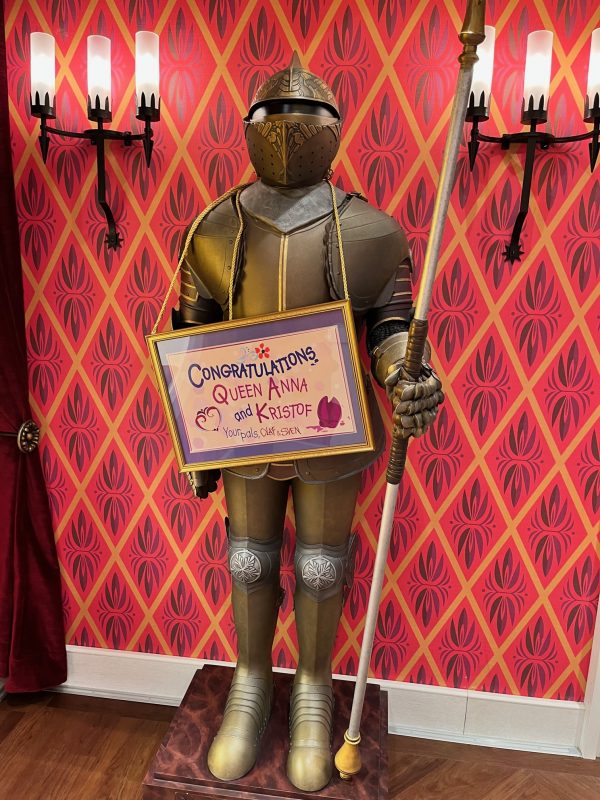 3) Try New Things
Cruises are a great chance to expand your palate. Not just for food but for experiences! So order that entrée you have never tried, sign up for Karaoke, or visit some port you never planned on seeing. You never know where you might find your new favorite thing!
4) Talk to the Crew
The Cast Members on Disney Cruise ships are among the best in the industry! They come from all over the world, speak dozens of languages, and are a wealth of knowledge. Getting to know them opens you up to learning about their culture, trying their foods, and getting insider information on the ship and the ports you will be visiting!
5) Get a Cabana on Castaway Cay
This one is pricey but I promise it is worth every penny. If you do no other excursion on your cruise, this is where to splurge! A cabana helps you get the most out of absolutely every minute at Castaway Cay. And of course – don't forget your sunscreen!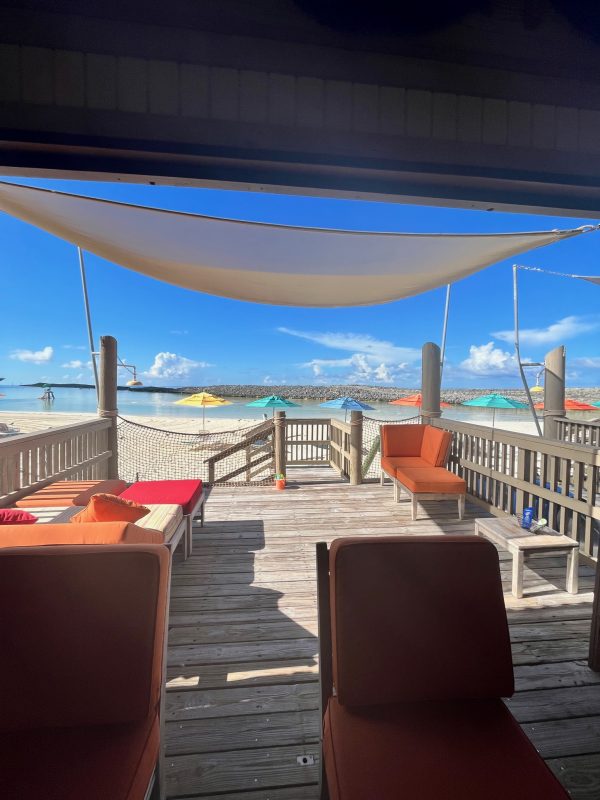 6) Relax in the Rainforest Room
The Rainforest Room in Senses Spa onboard all of the Disney Cruise Line ships is one of my favorite spots. You can purchase either a length-of-cruise pass, or a day pass. The Rainforest Room layout varies from ship to ship, but typically includes saunas, steam rooms, scented showers, hot tubs, and heated tiled loungers.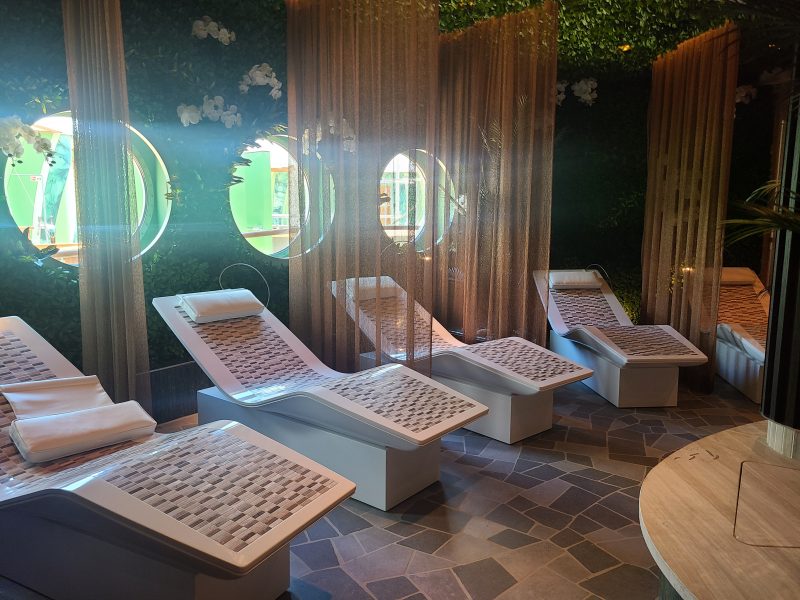 7) Consider Concierge
Yes, this is another expensive suggestion and it may not be in your budget (it usually isn't in mine!) but if you have the means, we highly encourage Concierge staterooms! Disney Park Princess Sharla recently stayed in a Concierge stateroom on the Disney Wish and now she may never stay in a regular stateroom again. Concierge perks include expedited boarding and disembarkation, a private lounge with snacks, drinks, and adult beverages, an exclusive sun deck, and more!
8) Keep An Eye Out For Characters
Characters make scheduled appearances on Disney Cruise Line ships, but can also pop up in the most unlikely of spots! I have bumped into Captain Minnie last month just wandering her ship. It was my first Minnie hug since before the pandemic. I admit I got a bit choked up! And the fact there were very few people around made it that much more magical.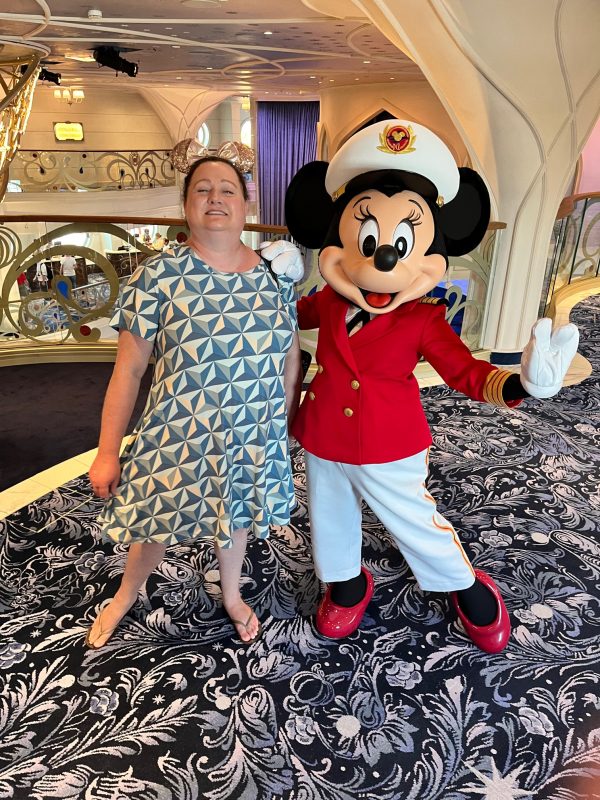 9) Don't Overlook the Buffet
Whether it is Cabanas on the Disney Dream or Marceline Market on the Disney Wish, believe it or not, the buffet has some of the best, most consistent food on Disney Cruise Line! And they are great with food allergies as well. Typically a chef will come out and walk you through the options, and even make you something if you can't find what you want!
Don't get me wrong, we LOVE the dining rooms on Disney Cruise Line. But sometimes you just want to graze!
10) Do Less, Enjoy More
You knew this was coming, right? This is really our entire vacation philosophy! Do Less, Enjoy More is our motto. And a Disney Cruise is the PERFECT do less, enjoy more vacation!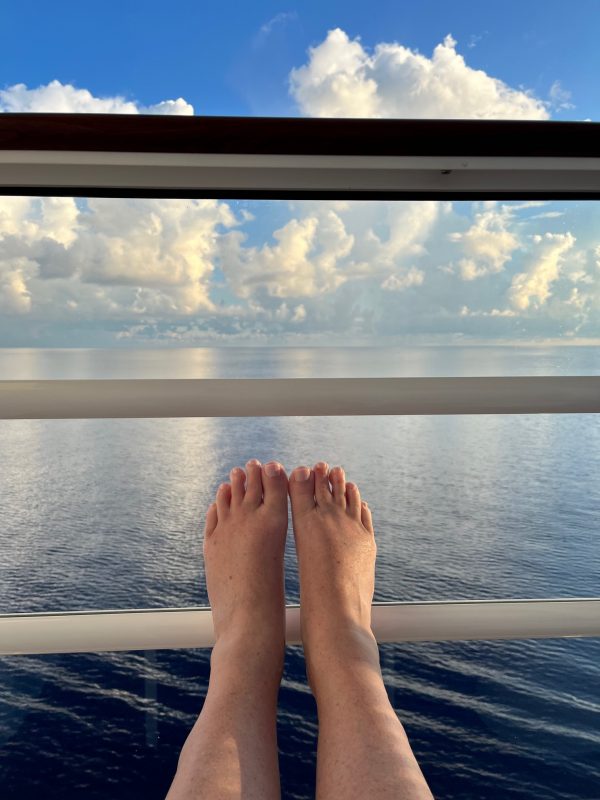 Bonus tip!
Book your next cruise while still onboard. You can do it right through the Navigator app! This way you can take advantage of savings on your next Disney Cruise. Because there WILL be another Disney Cruise!
P.S. Now that you've found us, be sure to subscribe to our newsletter below or in the link on the side! You can also check us out on YouTube, Facebook, and Instagram!