Bonjour! Your Disney Park Princesses had the chance to visit Disneyland Paris earlier this year and what can we say? It was trés magnifique! But what sets Disneyland Paris apart from other Disney theme parks around the globe? Here are our top five favorite things that you can only find at the Disneyland Paris Resort.
The Arcades at Disneyland Paris:
Unlike Florida and California, France does get an actual winter with snow. Disneyland Paris has long corridors on either side of Main Street in Disneyland, and a large indoor corridor at the front of Disney Studios. Known as arcades, they are the perfect place to escape the inclement weather or even just the crowds. But even better, they are gorgeously detailed! The arcades in Disneyland Paris are a nod to the France's history with the United States and have some amazing details to discover. It comes across as more museum than hallway!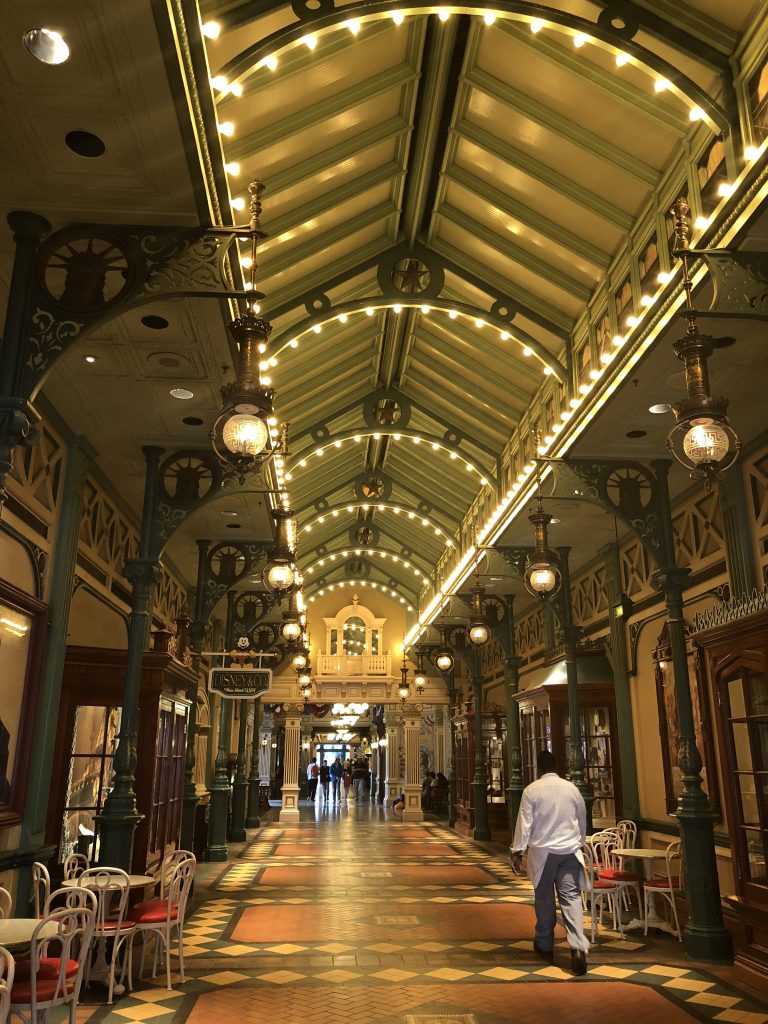 The Castle (or really what lies beneath):
Sleeping Beauty Castle is not technically unique as there are versions in other Disney theme parks. But what lies beneath the Paris version is a must-see! Le Taniere du Dragon (The Dragon's Lair) is home to one of the largest, most impressive animatronics at any Disney theme park. (And unlike the Yeti at Expedition Everest – she works!) Roaring, smoking, breathing and flapping her wings, she is at once both elegant and terrifying. We made sure to visit her daily to assure her of our respect!
You can then climb a short set of stairs up into the castle itself with a walk-thru attraction detailing the story of Sleeping Beauty.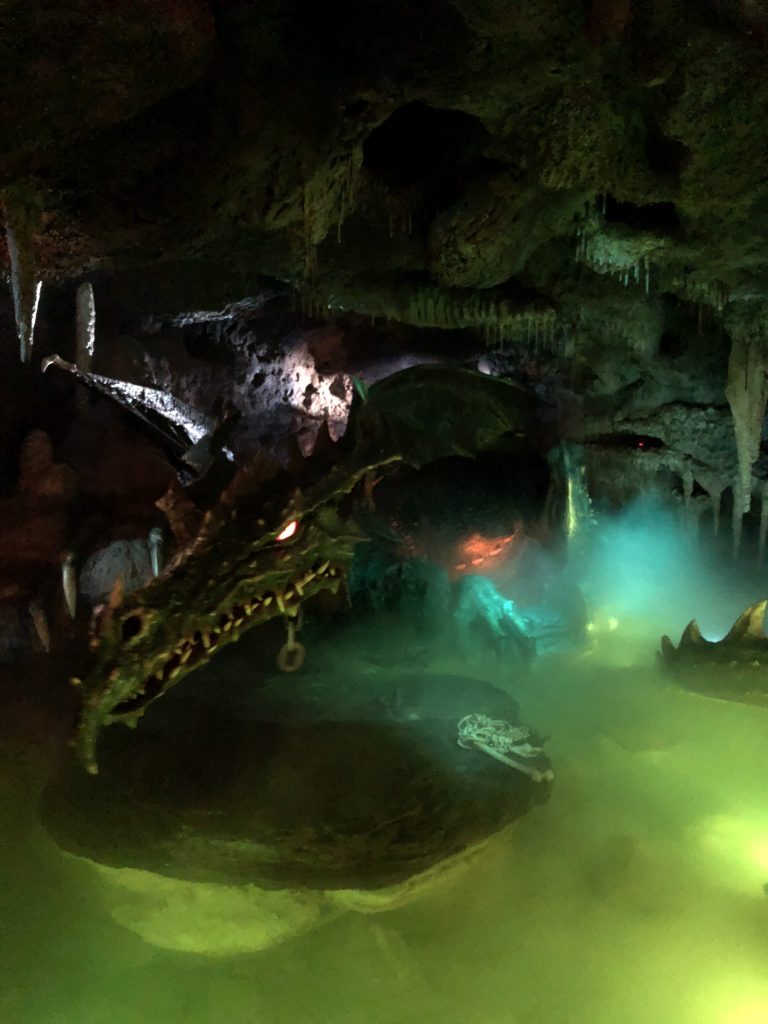 Alice's Curious Labyrinth:
It is no secret that Disney Park Princess Heather is a HUGE Alice in Wonderland fan so needless to say, she was just a teeny tiny bit excited about this walk-through attraction. An actual maze, guests wander through the hedges and come across different vignettes from the movie. Be prepared – this attraction can take a while, depending on your sense of direction!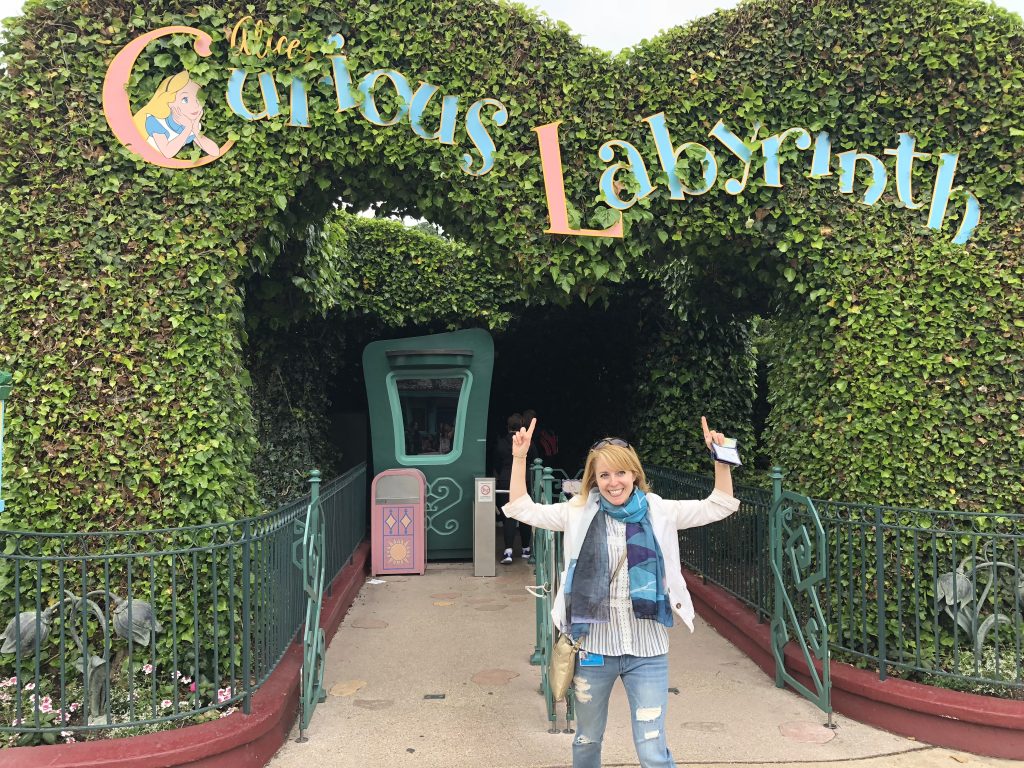 Ratatouille: The Adventure:
We're sneaking this one in as this attraction is scheduled to come to Walt Disney World in 2021. But for now, Ratatouille can only be found at Disney Studios in Disneyland Paris, and for our money, this ride is worth the price of admission to Disney Studios! Board your rat-shaped ride vehicle and follow Remy as he scurries through the hectic kitchen of Gusteau's and makes his way to safety. (With a few close calls along the way!). The ride vehicles are track-less, which means that your experience may vary!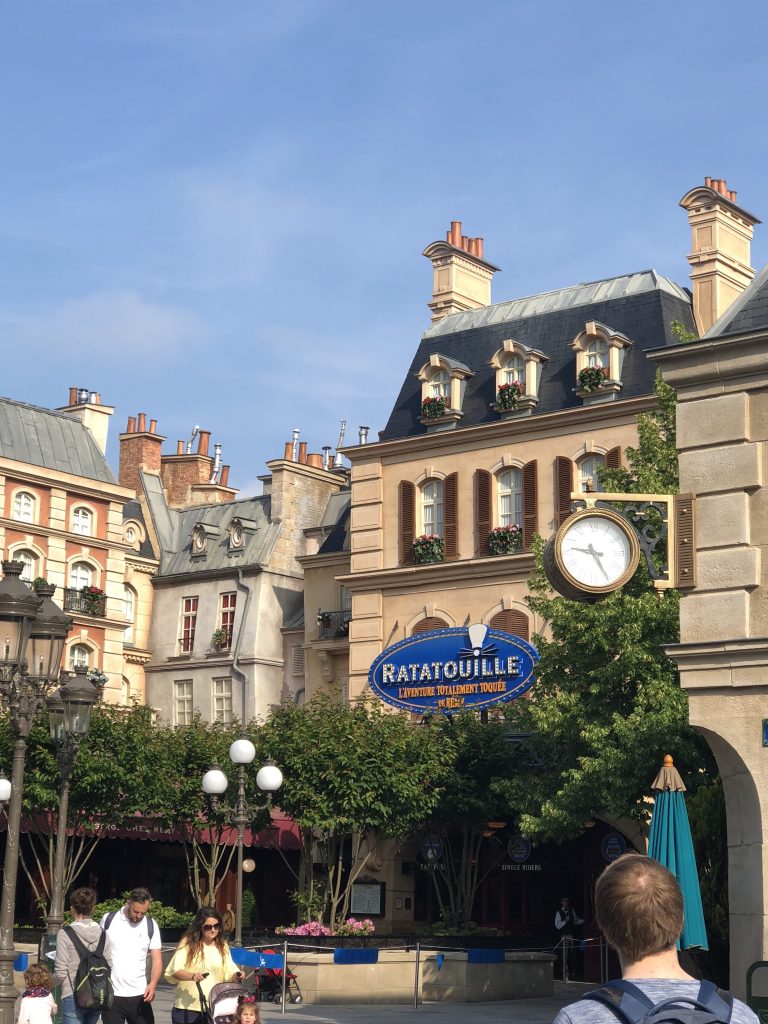 Walt's – An American Restaurant:
Walt's is a must-do for any true Walt Disney fan visiting Disneyland Park. A tribute to the man himself, this elegant Victorian-era dining location features six themed rooms that reflect the six "lands" of Disneyland Paris. Sprinkled throughout the restaurant guests can find photos and replicas of items that inspired Walt throughout his career. Each themed room includes decor and artwork from the design phase of the land. We dined in the Adventureland room, with a gorgeous pillow laden curtained pavilion in one corner! The food is American cuisine with a European influence and was delicious. Both prix fixe and a la carte menus are available.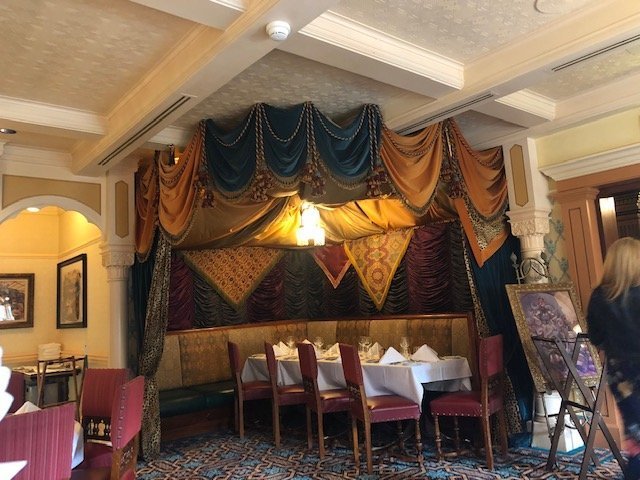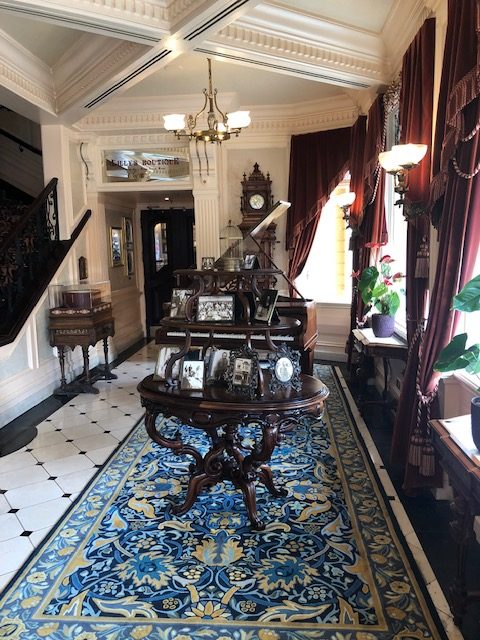 These are just a few of our favorite things about the Disneyland Paris resort. What are yours? Or what can you not wait to see when you visit? Let us know in the comments!