Last but definitely not least, my top 5 favorite things to eat at Disney Springs! If you are not stopping at Disney Springs at least once on your trip, you are missing out on some seriously good food and shopping. 
Disney Springs has become home to some really delicious food. A celebrity chef invasion began in 2015 during the conversion from Downtown Disney to Disney Springs. The motto of Disney Springs is "Happily Whatever You're After" and this is definitely true when it comes to food! No matter what you are craving, Disney Springs has something to offer.
Admittedly this is where we enter the realm of less food photos. I haven't spent much time in Disney Springs recently and wasn't blogging the last time I ate most of these! Guess it's time to plan a trip…
My Favorite Sandwiches at Disney Springs
I don't know how to describe how much I love Earl of Sandwich. This story may shed some light… I drove two hours to Boston in the beginning of the pandemic because there is an outdoor Earl of Sandwich location in Boston Common. I came armed with a mask, an insulated bag and ice packs. I ordered EIGHT sandwiches to bring home with me. It was glorious. We ate them for lunch and dinner for two days straight! (Having a panini press is critical to this plan.)
Want a visual of how much we love Earl of Sandwich? Here is Heather's face when we learned that there is one at Disney Village in Disneyland Paris!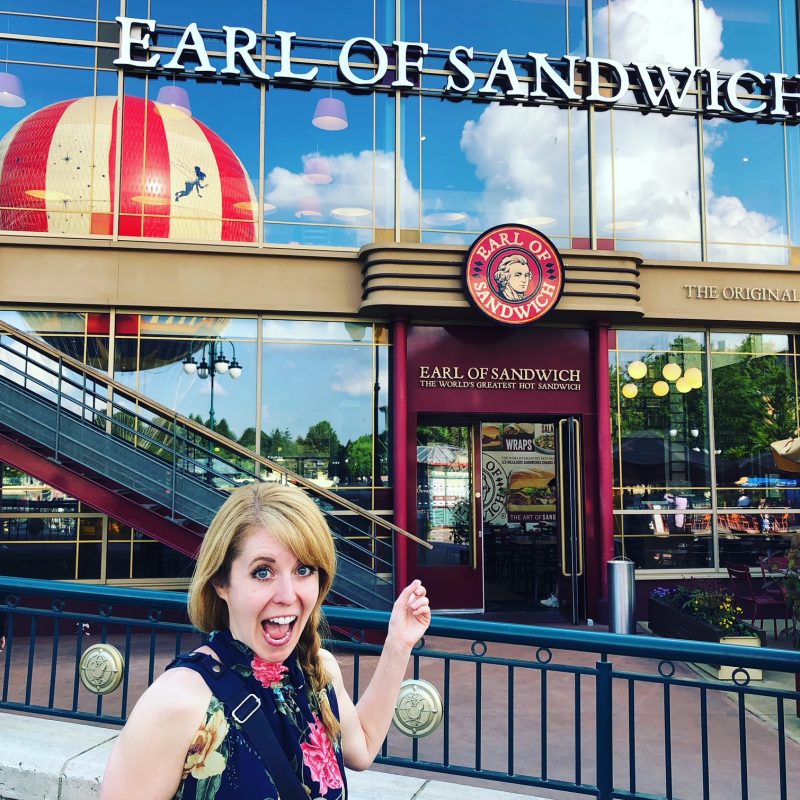 In fact, I love Earl of Sandwich so much that I refuse to choose between my favorite two sandwiches. That's right – two out of the five items on this list are sandwiches from the Earl! Not only do I refuse to choose for the purposes of this list, I usually refuse to choose when ordering. I order two, eat half of each, and save the other halves for later! (I will accept no judgment for this. I have no shame when it comes to these sandwiches!)
My first favorite is The Original 1762®. Deceptively simple, this sandwich has roast beef, cheddar cheese, and a horseradish sauce that gives the perfect amount of kick without draining your sinuses. All sandwiches are served on toasted ciabatta bread.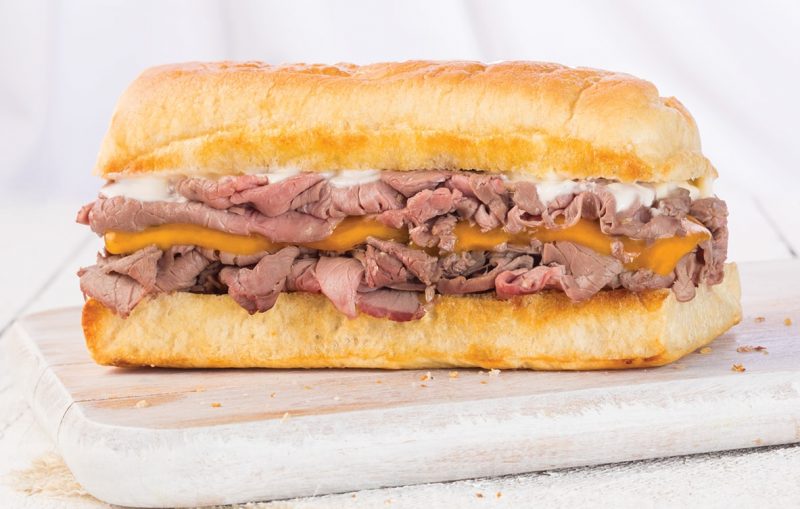 Photo Courtesy of Earl of Sandwich
Then there is the Holiday Turkey Sandwich. I LOVE Thanksgiving. It is my favorite meal all year! So it is no surprise that this sandwich with turkey, cornbread stuffing, gravy, cranberry sauce, and mayo is a favorite thing to eat. It is like a warm hug in a sandwich!
And before you picky Thanksgiving people chime in – I don't even like cornbread stuffing and cranberry sauce usually! (I am a Pepperidge Farm stuffing girl, thank you very much.) But there is something about the combo of the cranberry and mayo that creates the perfect sauce. Then the combo of stuffing and gravy creates this layer that is slightly crunchy but mostly soft. Yummmmmmm.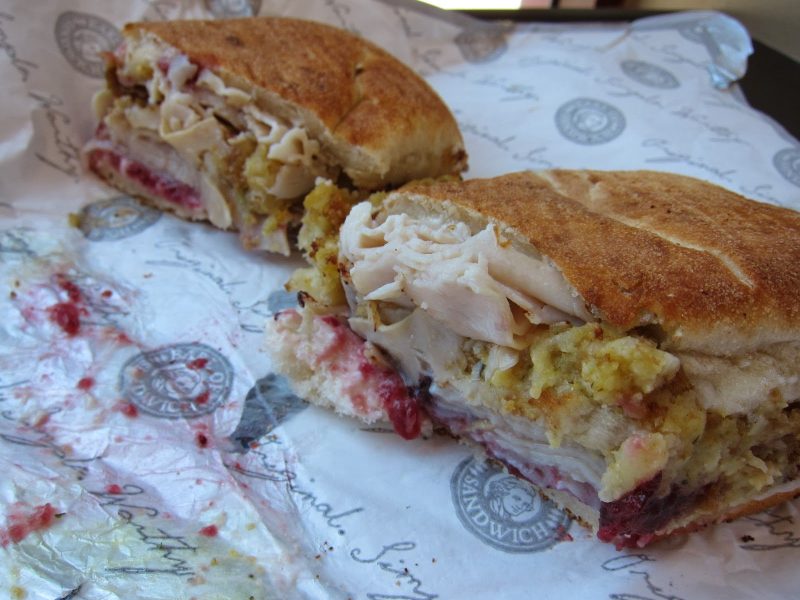 My Favorite Place to Eat in Disney Springs (And What I Eat There!)
Yeah, okay, fine. This one might be cheating. I admit, this one is more about the location than the actual food. Except, it's not because it's just that the location takes good food and amps it up to great!
The House of Blues in Disney Springs is a popular spot, especially on Sunday mornings when they host the popular Gospel Brunch. But it's not the actual House itself that is my favorite location.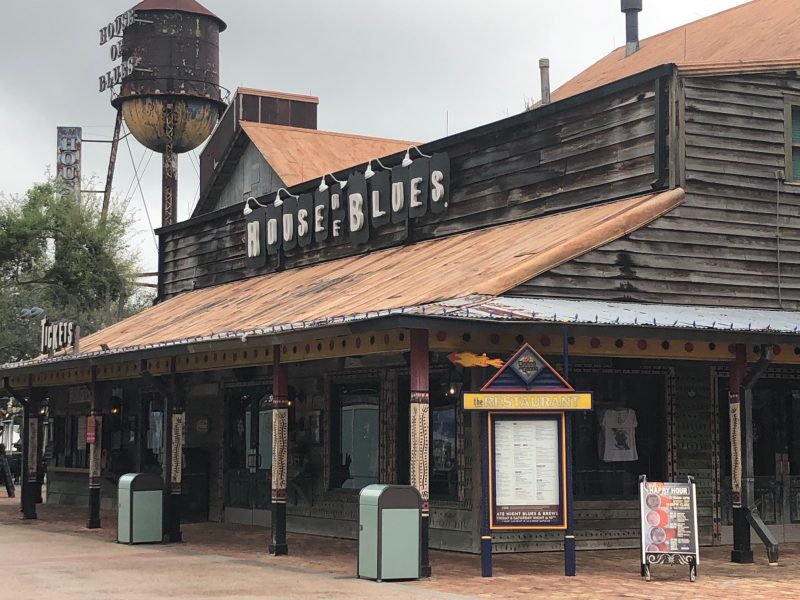 If you are entering here, you are going the wrong way…
If you walk around the House of Blues towards the back, you will come to this gate.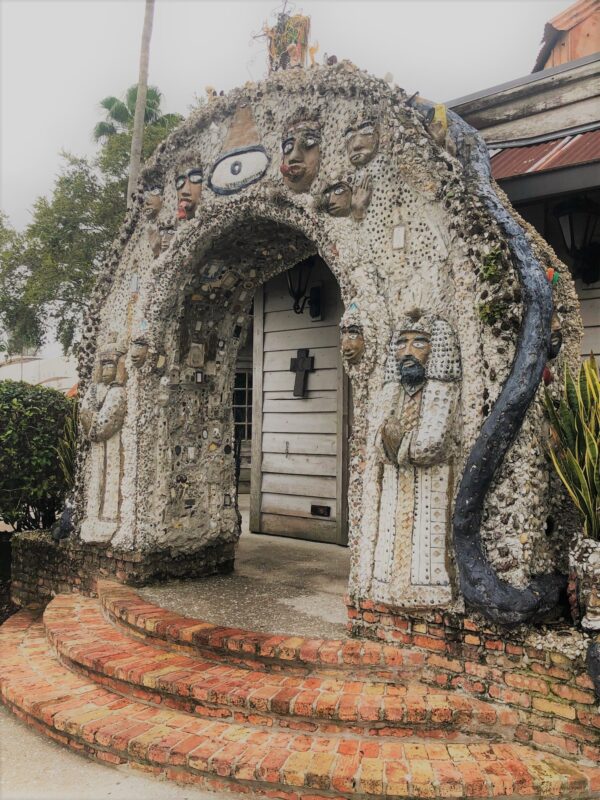 This is the entrance to the Voodoo Garden, the outdoor lounge area at the House of Blues. Weather permitting, you can dine out here. In the evenings, it is the perfect spot to enjoy a quieter, more romantic meal.
CAVEAT: The Voodoo Garden is not always available due to weather, staffing levels, etc. And sometimes there is a hostess back there who can seat you, but sometimes you have to go in the main entrance and request that area! So your mileage may vary.
So what is my favorite thing to order at House of Blues?! It's the Cajun Chicken Pasta. "Bowtie pasta, spicy Cajun cream sauce, blackened chicken, bell peppers, roasted tomatoes, red onion, basil, Parmesan." In a word – delicious.

My Favorite Comfort Food to Eat in Disney Springs
By now you have sussed out that I am neither vegan, nor particularly health conscious when it comes to vacation food. (Or any food really.) To the surprise of no one, I am also not a big bowler. So this location may come as a bit of a surprise!
If you have been skipping Splitsville in Disney Springs, you have been sleeping on some of the yummiest food around. The menu has everything from burgers to sushi to pizza. But my favorite items are from the appetizer menu!
The Chicken Tenders from Splitsville are breaded in a Parmesan breading, then fried and served with ranch dressing. Chicken tenders are often simply the vehicle I use to consume ranch, but in this case the chicken tenders stand alone!
Then there are the Cheeseburger Sliders. To this day and after many helpings, I still cannot quite pinpoint what makes these sliders SO MUCH BETTER than other cheeseburger sliders! Topped with caramelized onions, the Splitsville "special sauce", lettuce, tomatoes, and pickles, the combination is simply scrumptious. It has to be that special sauce! (Nope, it's not just Thousand Island dressing.)
Do yourself a favor – get your family or some friends, get to Splitsville and order these to share. You could even bowl while you're there if you feel the need!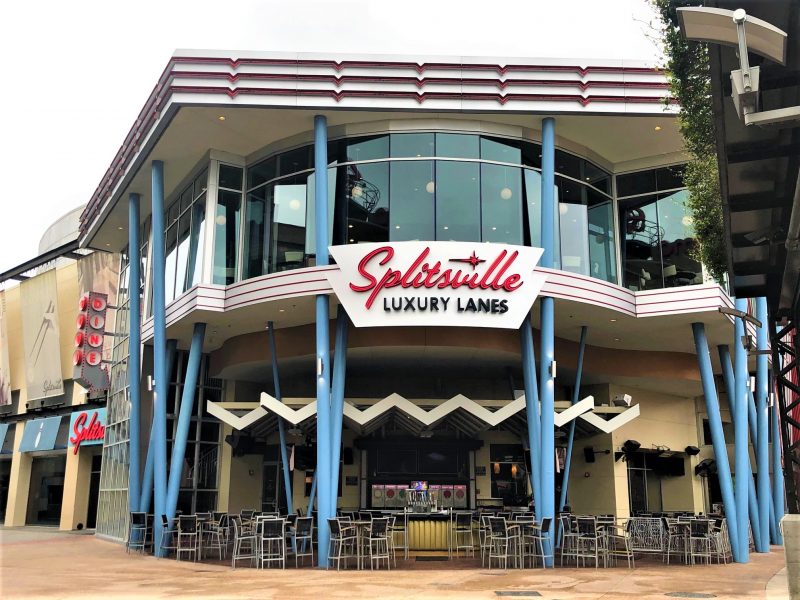 And thus ends the "My Favorite Things to Eat at Walt Disney World" series. (Finally!) What did you think? Did I miss your favorite items? Let me know in the comments!