Every Disney fan needs to visit Disneyland at least once! Even die hard Walt Disney World fans. Learn the top 5 reasons why we think Disneyland should be a must-do destination for any Disney fan! 
I often hear from Disney fans that only want to visit Walt Disney World. And I get it, every Disney fan knows that Walt Disney World is bigger, more to do, more to see, more to eat! But there is such charm in Disneyland that the Magic Kingdom doesn't quite capture. And Disney California Adventure has such a feel of old Hollywood, whereas Disney's Hollywood Studios no longer does.
My recent trip to Disneyland got me thinking about how much I love the Disneyland Resort and how it really holds its own against Walt Disney World and other parks around the world! So here are my top reasons every Walt Disney World fan should visit Disneyland.
Unique Attractions at Disneyland That Cannot Be Found at Walt Disney World
Disneyland is home to unique attractions such as the Matterhorn Bobsleds, Alice in Wonderland, Radiator Springs Racers, the Indiana Jones Adventure,   and Guardians of the Galaxy- Mission: Breakout. It also still has some of the classic attractions that have been removed from Walt Disney World such as Mr. Toad's Wild Ride and Snow White's Scary Adventures. Disneyland also has the Davy Crockett Canoe Boats, the Storybook Land Canal Boats, and the Casey Jr Circus Train- all are so much fun and you can't get any of them in Florida!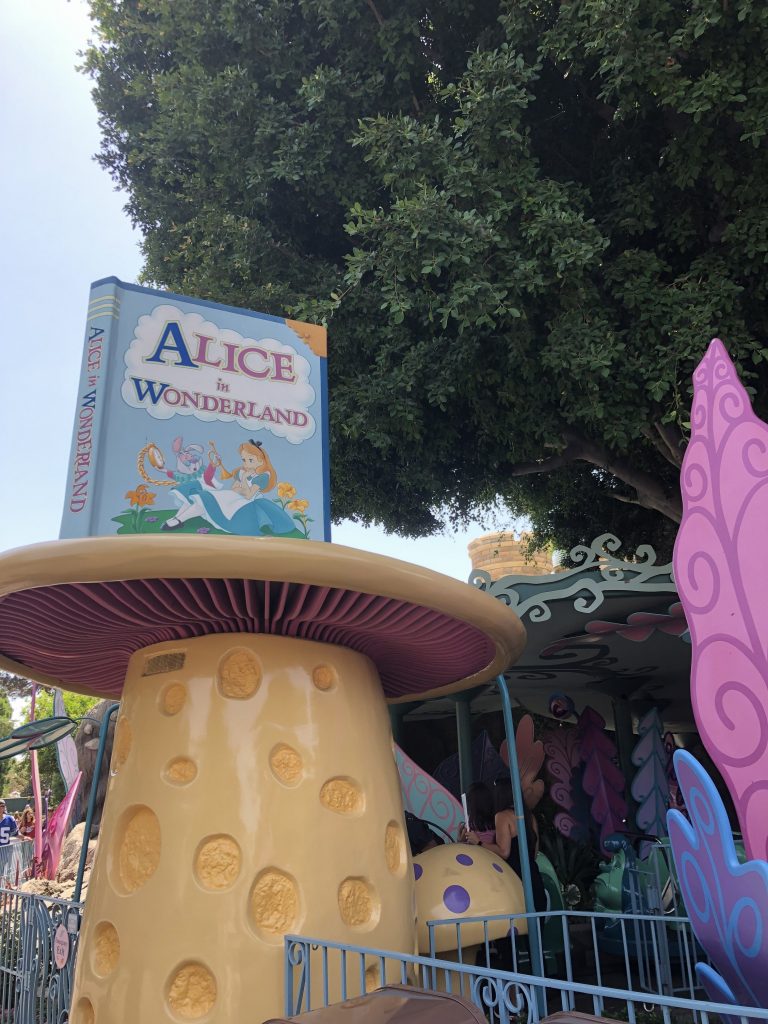 Better Attractions at Disneyland
The attractions are better! Even if you've been on an attraction at Walt Disney World, chances are the Disneyland version is even better. Pirates of the Caribbean is twice as long. Space Mountain is faster and much smoother. it's a small world is longer and has different scenes and dolls. Big Thunder Mountain has better effects and a really fun western town at the end. Almost every attraction is better at Disneyland (with the exception of Splash Mountain). Even the Railroad that goes around Disneyland is better than the Walt Disney World Railroad!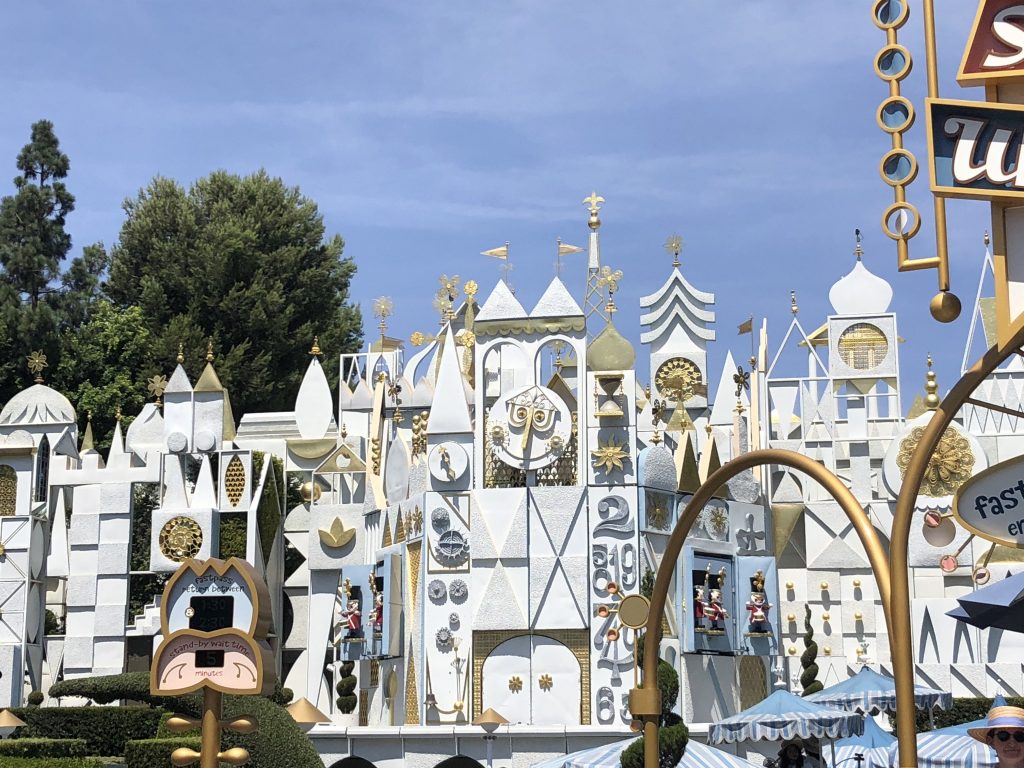 Park Proximity
The parks are so close together it's like one big park. You can walk out of the Disneyland gate and be at the Disney California Adventure gate in less than one minute. While you will need to purchase a park hopper ticket if you plan on hopping, it's so easy to get from one to the other you won't even question if it's worth it! On my recent trip I grabbed a FastPass for Guardians of the Galaxy at California Adventure, popped back over to Disneyland for a snack, and then came back over to DCA for the attraction! It's very easy and fast to do that several times in one day!
Hotels
The Disneyland Resort has 3 hotels- The Disneyland Hotel, Disney's Grand Californian Resort and Spa, and Disney's Paradise Pier Hotel. All are Disney-owned and operated and within a 5-10 minute walk to the theme parks (or a 0 minute walk from the Grand Californian into DCA since it opens literally into the park). These hotels are quite different from the Walt Disney World hotels, but they all have the same Disney magic you get from staying on-site. If a value resort is in your budget, Disneyland has a fantastic partnership with some nearby hotels (called Good Neighbor Hotels). Many of them are still only a 5-10 minute walk from the parks.
Walt's Park
Disneyland is definitely Walt's park! From his apartment over the firehouse to the Jungle Cruise, Walt had a hand in many attractions and ideas for this park. There is even a tour Disneyland offers called "Walk in Walt's Footsteps" where you can learn some of the history of Disneyland and some of the major things he really wanted in the park. I always feel as if I'm part of the Disney family when I am at Disneyland.
Make sure you say hello to Walt in the morning and goodnight in the evening- on each visit I pause for a second and look up into his apartment (the lamp is always lit, indicating his presence).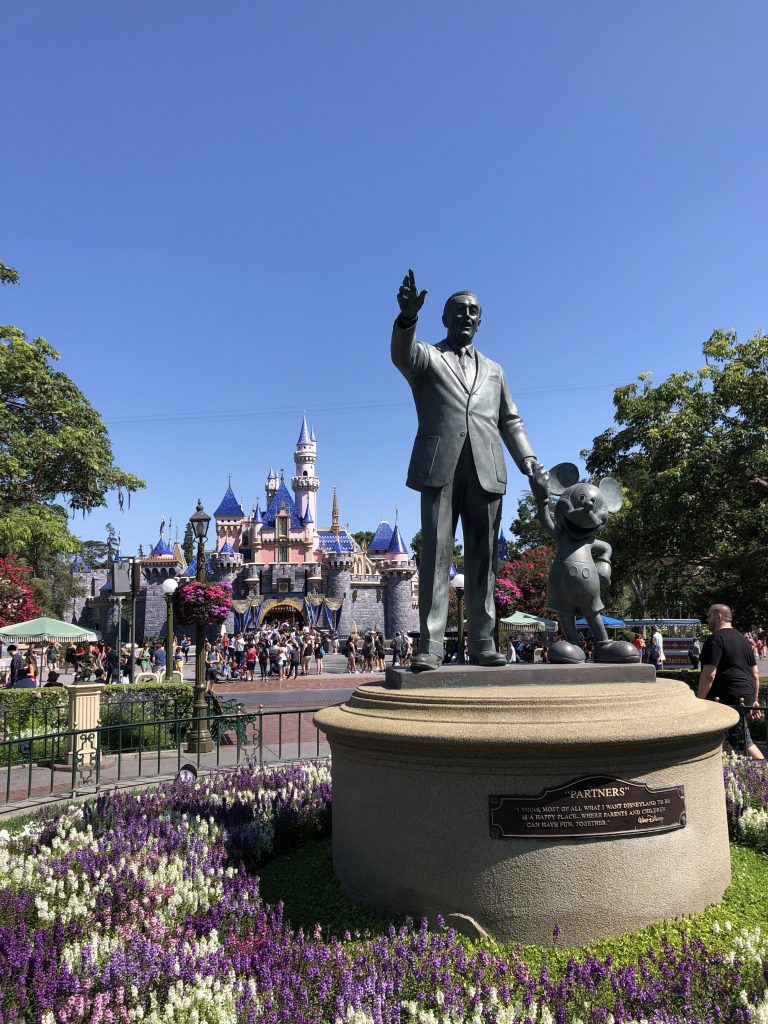 If you have any good reasons to visit Disneyland that I missed let me know! What are your favorite Disneyland memories?