Disneyland is closed, and the Disney Cruise Line is not sailing as I write this. And while Walt Disney World is open, and theoretically I could travel there, my home state of Connecticut would require me to quarantine for 14 days when I returned home. That is just not a good choice for my family right now. All of this to say, I am in a serious state of Disney withdrawal right now.
Disney has been a big part of my life for my entire existence. From falling in love with the animated movies as a child, to loving them again as a teenager during the Disney Renaissance, to countless trips as an adult, I have not gone this long without a Disney trip of some kind in over 20 years. So what is it exactly that I miss about Disney so much? Sit back, relax, and I'll tell you the tale of a magical company that provides joy for so many of us…
1. Disney Resorts (and Cruise Ships!)
What I wouldn't give to be relaxing in a hotel room right now. Someone else to clean, room service just the push of a button away… Disney's hotels are magical from the moment you drive through the entrance gate. Whether it is the charm and whimsy of the giant characters at Pop Century, the scent of the fresh beignets at Port Orleans French Quarter, or the sound of the grand piano being played in the lobby of the Grand Floridian, you are immediately reminded that you are somewhere special.
Not just a respite from the theme parks, Disney's resorts are destinations unto themselves. My favorite spots are in front of the fireplace at the Wilderness Lodge, a sofa in the lobby of Disney's Grand Californian, and Stormalong Bay at Disney's Beach Club.
The Disney Cruise ships are masterpieces of engineering and design. Disney is a master of details and the ships are no exception! Cruise ships are essentially floating hotels and Disney designed the staterooms to feel that way. You do not give up anything in terms of amenities or luxury by staying in a room that happens to sail the ocean instead of staying put!
If I could be anywhere right now? It would be in a Suite on the Disney Fantasy! I will almost always choose Disney Cruise Line over the parks. (Though right now I am not picky!)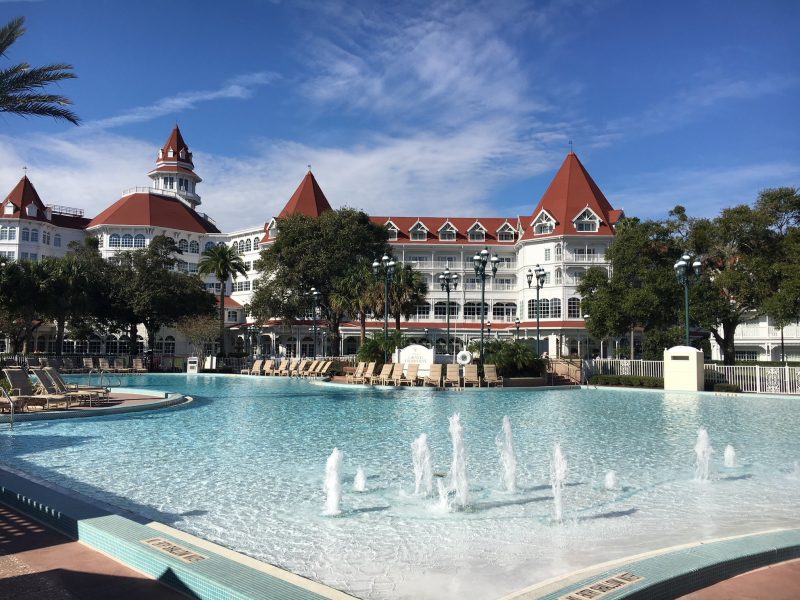 The Courtyard pool at Disney's Grand Floridian
2. The Rides
As much as I love the resorts, is it even really a trip to Disney if you do not go on the rides?! I am a self-confessed thrill ride junkie but I also will never turn down a chance to ride "it's a small world." I love them all!
We all have our favorites but anything that makes me feel like I am flying will always win. Soarin' (preferably the original version in Disneyland's California Adventure), Flights of Passage, and Expedition Everest are all must-do attractions for me! And I cannot wait for Ratatouille to open in Walt Disney World. I was thoroughly charmed by the ride in Disneyland Paris!
But as much as I love the coasters, the ride that I miss the most? The Tomorrowland Transit Authority PeopleMover. I could ride that all day long and be completely content.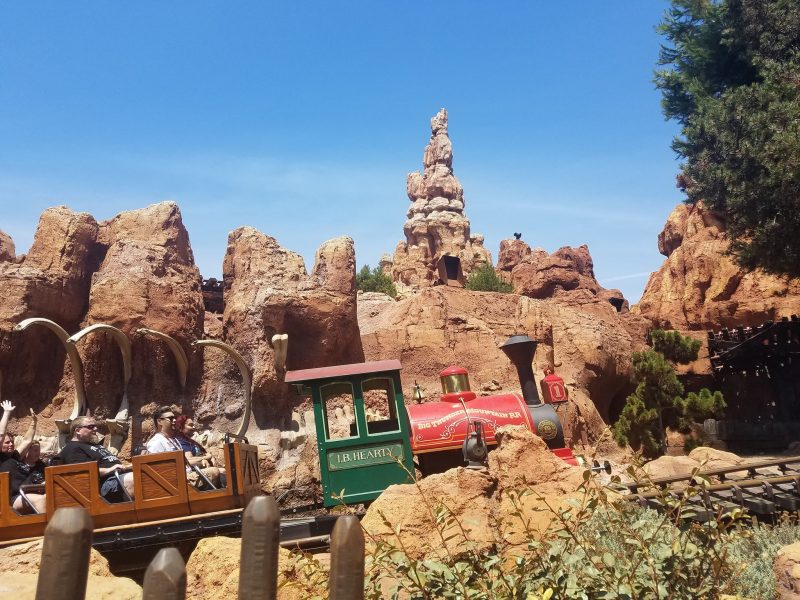 3. The Characters
Disney is all about the characters! Otherwise, you could be at almost any theme park, right? I don't care how old I get, I still thrill at the sight of Mickey, swoon when Prince Charming blows me a kiss, and delight at the sight of a tiny Princess meeting her favorite for the first time.
Some of my favorite memories are from when my son was small. But even thinking about him reluctantly posing for a picture with Buzz Lightyear recently, only to be coaxed into a grin by Buzz, will stay with me forever! The characters are so intuitive in their interactions. They really add that touch of magic to any Disney vacation!
If I could see any character right now? I would love to go see my main man, Mickey.
4. Disney Food
WHY DO I ALWAYS WRITE THESE THINGS WHEN I AM HUNGRY?! I haven't had lunch yet and just the thought of the food at Disney is making my stomach growl.
Matterhorn macaroons at Disneyland, Mickey Rice Krispy treats at the Magic Kingdom, the Chocolate Souffle at Palo on Disney Cruise Line… I could go on for pages! I love everything. The snacks, the counter service locations, the buffets, the free ice cream station on the Disney ships – ALL OF IT! (Okay, not all of it. You can keep the Dole Whips and Turkey Legs.)
If I could eat anything right now? It would be a freshly made chocolate dipped Rice Krispy Treat from the Confectionary in the Magic Kingdom.
5. Disney Cast Members
Let me be crystal clear – none of the first four items can exist without the Cast Members. Every single person that works at the Walt Disney Company helps to make the magic happen.
I have a soft spot in particular for custodial Cast Members. Always smiling, always busy, but so often the first ones to offer a smile, a greeting, or some magic in the form of a sidewalk water painting! But I love all Cast Members because I know that they are the true magic makers.
It is distinctly possible that I may burst into tears at the first greeting I get from a Cast Member when I can finally go back. I don't know when that will be, but I know that I will go back with an entirely new appreciation for the team that makes Disney happen.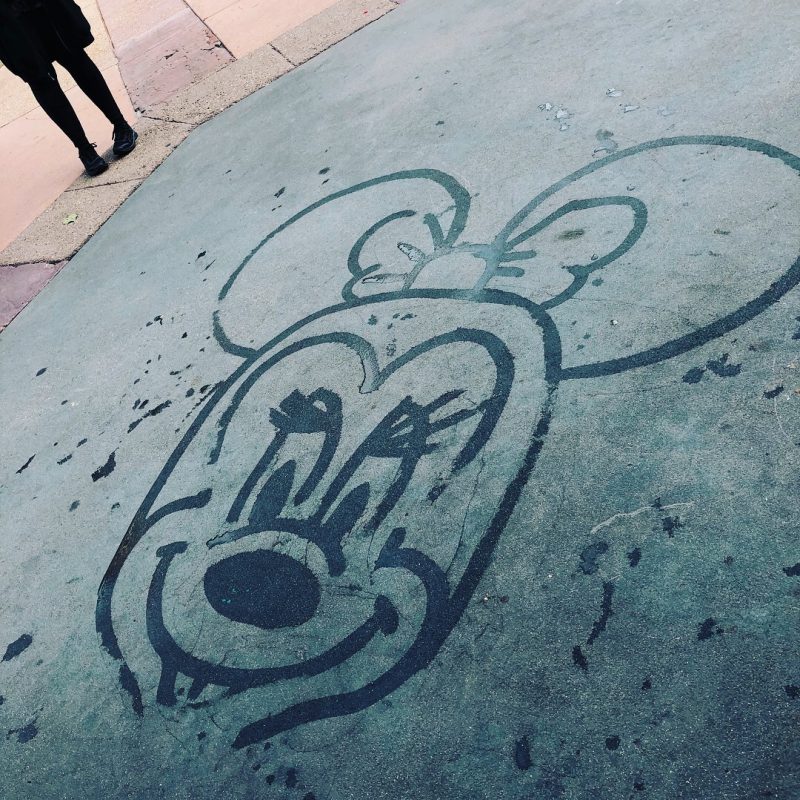 What about you? What do you miss about Disney? If you could go to any Disney destination now, where would it be? Let us know in the comments!
P.S. Now that you've found us, be sure to subscribe to our newsletter below or in the link on the side! You can also check us out on YouTube, Facebook, and Instagram!