You can enjoy an incredible vacation and never enter a theme park at Walt Disney World! Learn our top 5 things to do OUTSIDE the Walt Disney World theme parks! 
We all know that Walt Disney World is full of amazing rides, attractions, and shows inside its theme parks. But the entire resort is chock full of things to do even without park tickets, or if you want to simply take a break from everything. I could go on forever about some of the activities that can be done while never stepping foot inside a park, but here is a small list of things I recommend.
Disney Springs
Sara previously wrote about Disney Springs and why she thinks it's a theme park on its own, but it's technically not (yet). Disney Springs is shopping and dining and all around entertainment and is one of the best places to go outside of the theme parks and water parks. And with no admission price you can visit and at least window-shop for free!
There are many Disney-themed stores as well as designer stores such as Louis Vuitton, Burberry, and Kate Spade. And the dining is just incredible- with new restaurants opening almost every week! Disney Springs is a must do on virtually every Disney trip!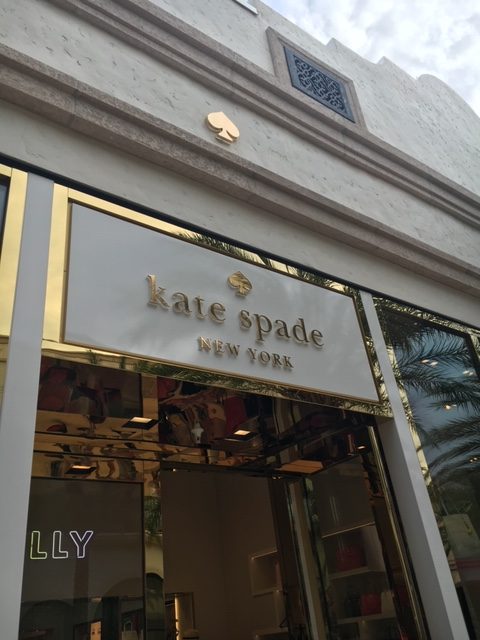 Resort Pools at Walt Disney World
All Disney Resorts have at least one swimming pool, and most of them have at multiple pools and water features. No matter where you're staying, I always recommend at least one day off from the parks to enjoy the pool at your hotel! The Moderate and Deluxe Resorts have at least one hot tub as well as a water slide. The best pool is at Disney's Beach Club Resort, but I'll give accolades to Disney's Polynesian Village Resort, Disney's Animal Kingdom Lodge, and Disney's Wilderness Lodge. And my award for best splash pad goes to the Villas at Disney's Grand Floridian Resort!
Hotel Crawl
One of my favorite things to do outside the theme parks is to visit the different resort hotels at Walt Disney World. I mentioned doing this as a rainy day tip, but it's fun to do all the time! Most of the resorts have some unique shopping experiences as well as some of the best restaurants in all of Walt Disney World! I love a trip to Trader Sam's at the Polynesian, or maybe the Victoria Falls Lounge at Disney's Animal Kingdom Lodge!
Disney's Boardwalk
Disney's Boardwalk area is so much fun! And since it's outside the theme parks, it's free to visit! You can visit while on the hotel crawl I mentioned above, but it's worth a trip on its own. If you're staying at the Beach/Yacht Club or Boardwalk Inn it's very easy to take some time out to visit this area of shopping, dining, and overall entertainment, but it's also a very quick walk or boat ride from Epcot or Disney's Hollywood Studios (or a Skyliner ride from several other hotels).
My personal recommendation- visit Ample Hills to have ice cream for dinner, then stop by AbracadaBar for cocktails! The Atlantic Dance Hall and Jellyrolls are also a lot of fun!
The Boardwalk offers musicians, jugglers, magicians, and a lot of free entertainment. You can also rent surrey bikes for a fee.
Miniature Golf
One of my favorite things to do outside the theme parks is miniature golf. Disney has 4 unique miniature golf courses on property! The Winter Summerland courses are two separate courses next to Blizzard Beach. Santa decided to build mini-golf courses in Florida and here they are! One side is "snowy" and one side is very summery. They are almost mirror images of one another in terms of decor, just one looks like winter and one looks like summer. Both of these courses are very very fun!
Fantasia Gardens and Fairways mini-golf is very different! These are near Disney's Boardwalk so if you're staying there or taking my advice above you can easily get there to play. Fantasia Gardens is a typical mini-golf course with obstacles that might twirl or spray water at you, and possible hidden holes to play though. The Fairways course, however is HARD! There's no other way to describe it! It's literal mini-golf- a miniature version of an actual golf course. It has real sand traps, water hazards, and dog-leg curves to play. If you're trying for a personal best, don't start here, but it's a lot of fun to play and laugh at yourselves!
And, ff you get the Park Hopper Plus option on your tickets, mini-golf is included!
That's my list! I hope you enjoyed it. Let me know if you like to do anything else outside the theme parks!