Walt Disney World has announced the holiday celebrations for 2020! And while some of our favorite holiday trimmings will not be held this year, it will still be completely magical! 
The week between Christmas and New Year's Eve is the busiest week of the year at Walt Disney World. So you should avoid this week at all costs, right? Not necessarily! In fact, with a bit of planning and a lot of willingness to be flexible, you can create truly magical memories. There is just something special about spending this week at Walt Disney World.
Here are our top five tips to make the most of a Walt Disney World vacation during the last week of December!
1) VIP Tours At Walt Disney World During Christmas Week
If you plan to visit the parks during your stay (and by the way, this is not a given!), I highly recommend considering a VIP Tour. Getting a VIP tour Guide for the day means no waiting in lines and getting to see exactly what YOU want to see! They will work with you to customize an itinerary, and treat you like Disney royalty. What better gift could you give yourself for the holidays than to be treated like a VIP for one day?!
There are also 1-Day 'Ultimate' Tours that you can take advantage of. These tours provide a planned itinerary of set attractions with a small group. There are tours for thrill seekers and for families with young children!
Backstage tours can also be a great option to enjoy the parks but minimize your interactions with the crowds. The Wild Africa Trek is one of my favorites!
(For 2020 Backstage Tours are on hiatus, but VIP Tour Guides are still available!) 
2) Deluxe Resorts Are A Great Choice for Christmas at Walt Disney World
If there is a time to consider splurging on a Deluxe Resort, this is it! All of the usual arguments for choosing a Deluxe Resort apply – location, room size, amenities – but in addition to all of those very good reasons, there is one more. The holiday decorations! While all of the resorts at Walt Disney World have decorations (see # 5!), the Deluxe Resorts are just on another level!
Given the crowd levels, chances are good that you will be spending a lot of time at the resort. So why not choose a resort with plenty of amenities? Deluxe Resorts have the best pools on property, multiple dining options, some have spas or salons for mid-vacation pampering, and many activities.
3) Non-Park Activities during Christmas Week at Walt Disney World
Wait – there is more to Walt Disney World than just the parks?! Yes! Walt Disney World is a massive property with so much to offer.
Play mini-golf, go shopping at Disney Springs, indulge in a spa treatment. Looking for holiday activities? Why not try a holiday lights carriage ride at Fort Wilderness!
Of course, there is always the most controversial option – LEAVE Walt Disney World property! ::gasp:: Orlando is host to a wide variety of activities and other theme parks. This time of year can be a great time to venture off-property and explore!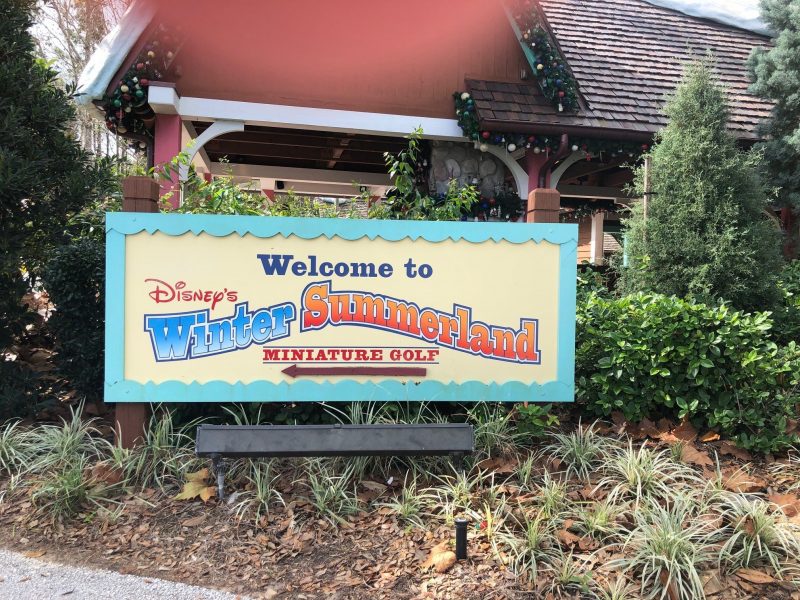 4) Room Décor from Disney Floral
Want to add some holiday magic to your room? Disney Floral and Gifts have everything you need. You can even order a small Christmas tree! Disney Floral has some great options on their website. But for custom creations, give them a call at 407-939-4438! The Magic Makers can create incredible original décor and floral arrangements based on your budget and direction.
5) Resort Hop for Decorations
Whether you celebrate the holidays or not, the resort decorations are something to see! Every resort gets involved from Value Resorts up to Deluxe/Villa Resorts. The decorations are themed to each resort to what you see at Disney's Pop Century will be completely different from Disney's Animal Kingdom Lodge!
I highly recommend doing a monorail tour to see the decor at Disney's Grand Floridian, and Disney's Polynesian Village. Another great "hop" to do are the resorts of the Boardwalk area – Disney's Beach Club, Disney's Yacht Club, and Disney's Boardwalk Inn.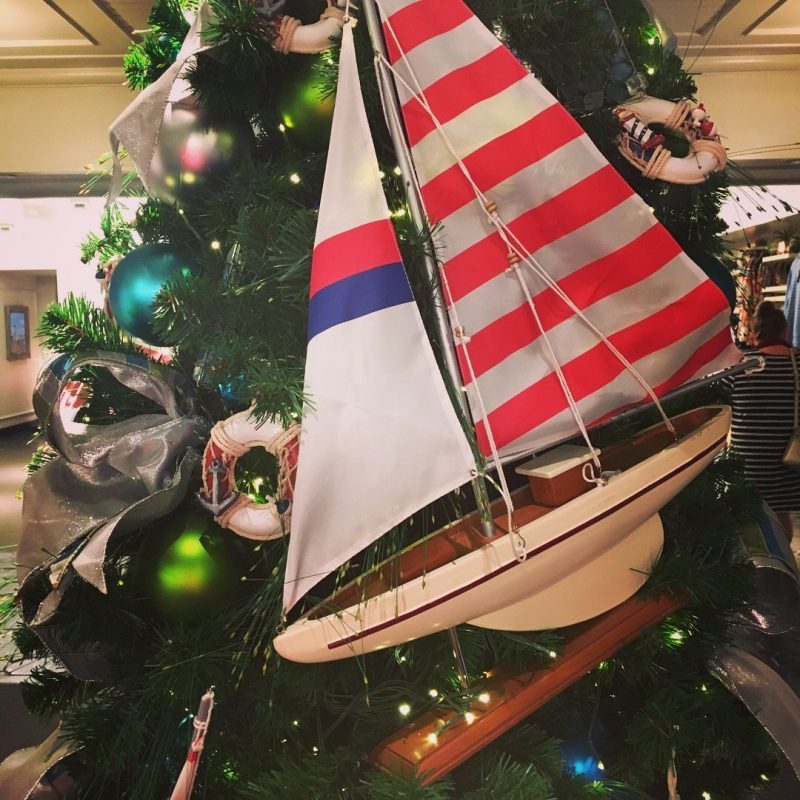 Ok, so now that I have written all of that I am sad that I am not going to spend my holidays at Walt Disney World this year! Have you been to Walt Disney World during this week between Christmas and New Year's Eve? How was it? Let us know in the comments!
P.S. Now that you've found us, be sure to subscribe to our newsletter below or in the link on the side! You can also check us out on YouTube, Facebook, and Instagram!