If you're a Disney fan (and I'm guessing you are if you're reading this blog!), then I'll bet you've always wanted to visit the headquarters of the Walt Disney Company – the Walt Disney Studios lot in Burbank, CA. There's just something so special about the location where Walt himself worked and dreamed up all of our favorite movies and the US parks.
Since I live in Southern California I've been lucky enough to visit the Walt Disney Studios (affectionately called The Lot), many times, and I have to tell you – it's as special and as magical as you'd imagine. And no matter how many times I get to visit it just never loses that sense of awe for me. Here are some of the things I love to see that I think makes 'The Lot' so special.
SOUNDSTAGES
Unless you work in 'the industry' I'm sure you don't get to spend a lot of time at a working movie studio. Which makes it so cool when you visit The Lot! You can wander around the soundstages. If you're lucky enough, you might see a TV show or film in production. Of course you can't take photos, but getting to see a piece of Hollywood up close and personal is priceless. And then when you see that episode on TV months later you'll remember what it really looked like and how much work went into just that one scene.
It gives you such a new appreciation for the entertainment industry. Plus, as Disney fans, it's a must to stop by Soundstage 2 and take a photo with the plaque dedicating it as the Julie Andrews Stage. Because that's where both Mary Poppins and the Princess Diaries were filmed!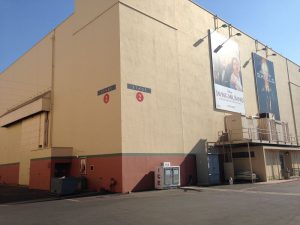 LEGENDS PLAZA
Maybe you've heard of Disney Legends, individuals who have made an impact on Disney films and parks. Did you know that there's a ceremony to induct these legends and that they cast their hand prints in bronze? On The Lot all of these plaques are displayed in an area called Legends Plaza. It's an open air patio with columns decorated with the plaques. It's so special to be able to walk around and see how your hands measure up to some of your favorite actors and Imagineers. In the center of the plaza you'll find the only Partners Statue (of Walt & Mickey) that you can get up close to, touch, and take your photo with.
It's a really wonderful place to grab a coffee and just sit and take in how many legendary people are represented in the plaza. Get an up close and personal view of the famed Legends Award. If you look close enough at this amazing sculpture, you might find Cinderella's Gus Gus! Don't forget to look up at the striking architecture of the Team Disney building. There you'll see the Seven Dwarfs holding up the roof. This is a nod to the fact that it was the profits from Snow White & the Seven Dwarfs that made building The Lot possible!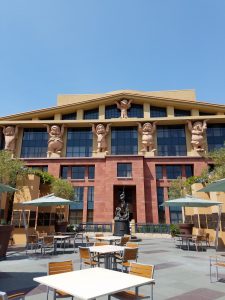 THE COMMISSARY
Sure, it's just a cafeteria, but there is something inexplicably cool about getting to eat where Walt Disney did. And where current Disney employees eat every day! You somehow feel part of a special club. Plus, the food here is really good! There's a sandwich station, a taco station, a salad bar, a grill with burgers and the like, plus several other stations where the hot offerings change daily. But there's always one staple no matter what day of the week it is – every day the commissary serves up Walt's Chili, the original recipe that Walt himself enjoyed all of the time! Where else are you going to get the chance to eat like Walt did?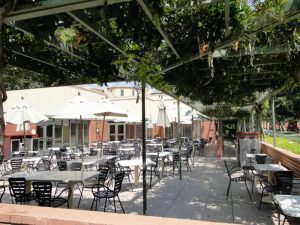 WALT DISNEY ARCHIVES
Getting to see bits of Disney history is pretty special, and housed on The Lot is the Walt Disney Archives. And yes – you get to visit! In the lobby of their building the Archives does a rotating exhibit in display cases of some of their assets. Sometimes it relates to a movie, other times a character. Once when I visited there was a display on Disney shoes!
You can also enter the Archives reading room, where you'll see a display of an original animator's desk as well as other displays. One time I got to see the very first Mickey Mouse watch ever created! And if you're lucky, they'll even pull out one of Walt's (many) Oscars for you to hold. It's true – you can't believe how heavy those things are!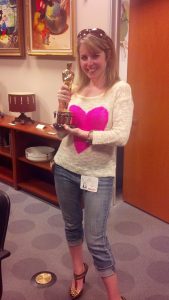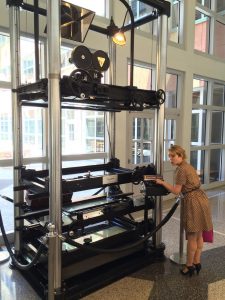 WALT'S OFFICE
There are few places more breathtaking and special to me than Walt Disney's office suite. Can you imagine being able to stand in the space where Walt worked? It's really one of the most special opportunities. A few years ago the Walt Disney Archives restored Walt's office suite on the third floor of the Old Animation building and now it can be visited on certain tours. You will get to step inside both of Walt's offices – the Formal, where he entertained guests, and the Informal, where he actually got down to business.
You'll see the piano the Sherman Brothers used to play songs for him. You'll see his private kitchen – complete with working retractable wall! Every single thing in his office suite was restored by the archives exactly how Walt left it the last day he was there. I'm talking the exact number of paper clips, the location of all papers, and even the books on his book shelf. I've been lucky enough to visit several times and I never get over that feeling of awe. It's incredibly special!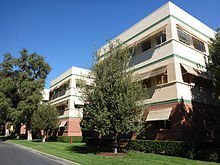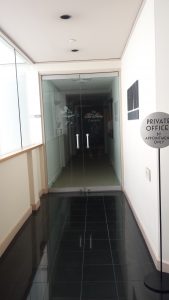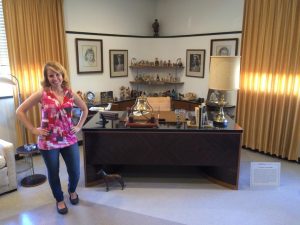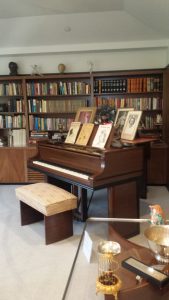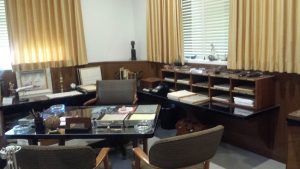 How to Get A Tour
The Walt Disney Studios actually isn't open to the public, so unless you know someone who works there you can't just pop in for a visit. However, recently there became two ways for the rest of us to be able to visit! D23, the official Disney fan club, now offers monthly tours of The Lot. You do need to be a member of the fan club, and then you'll need to sign up for tickets. But then you'll be treated to a multi-hour tour of The Lot and all of the special places I mentioned above.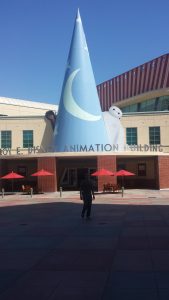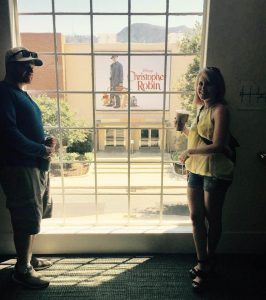 The other is Adventures by Disney's Backstage Magic tour. Guests on this Adventure spend a morning touring around The Lot. They learn all about the history, eating lunch in the commissary, and of course taking time to shop in the Studio store! That might be worth it alone to book this vacation, but then you'll get to visit the Imagineering campus AND the Jim Henson studios. It is literally the ultimate backstage pass!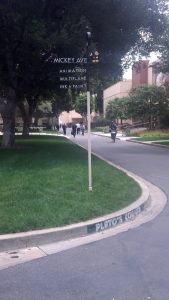 Have you been lucky enough to visit the Walt Disney Studios? If so, I'd love to hear your favorite memory in the comments below!