If you're planning to visit Walt Disney World soon, it's important to know that guests now require a reservation to visit the theme parks for each day of their stay. Walt Disney World has created a new "Park Pass" system to handle these reservations. We're going to be going over exactly how to book and manage Park Pass for your upcoming trip!
Setting Up My Disney Experience
The first thing, and the most important thing to know, is that you do need to be visiting My Disney Experience, the website, not the app. Park Pass reservations, as of right now, cannot be made through the app, they do have to be made through the My Disney Experience site. So, let's get started.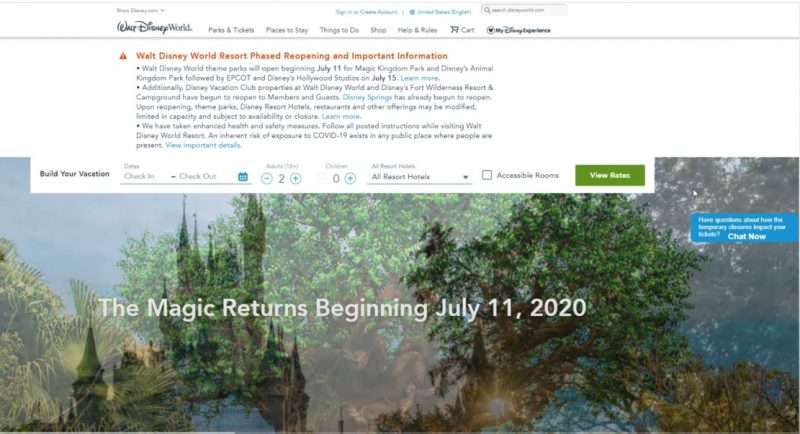 I'm on the main Walt Disney World site here, and you can see that there is a pop up at the top that gives you all of the information you need to know about when the parks will be reopening, COVID-19 restrictions, so on and so forth. There's a lot of good information in here, and it's really important that you read through it and click all of these Learn More links.
The next thing to do is let's get signed in. We're going to sign in to the My Disney Experience. Once you are signed in, use the drop down box in the upper right to choose My Plans. This is where you can verify that you have your park admission linked. You do need to have park admission before you can go to the Park Pass system.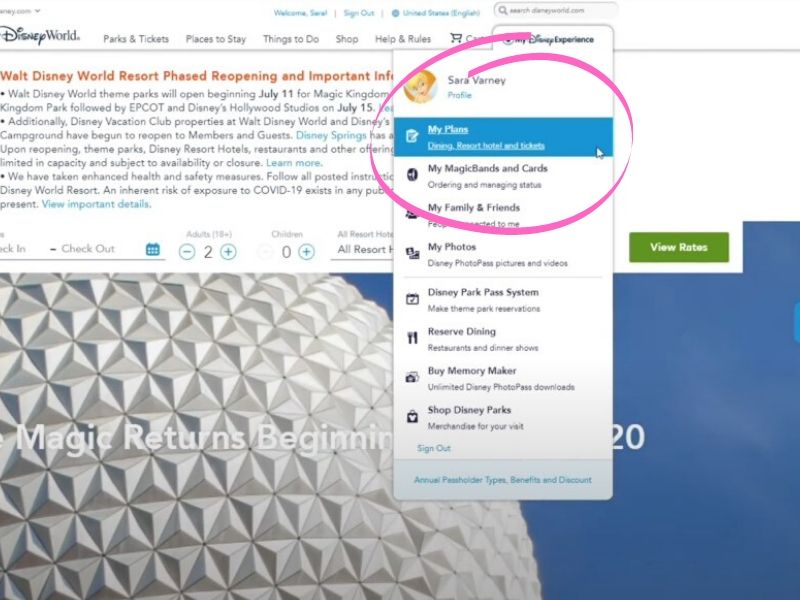 Make sure that you have your My Family and Friends list filled out. This is important to do before you start to make your Park Pass reservations, so that you can make Park Pass reservations for your entire group at once.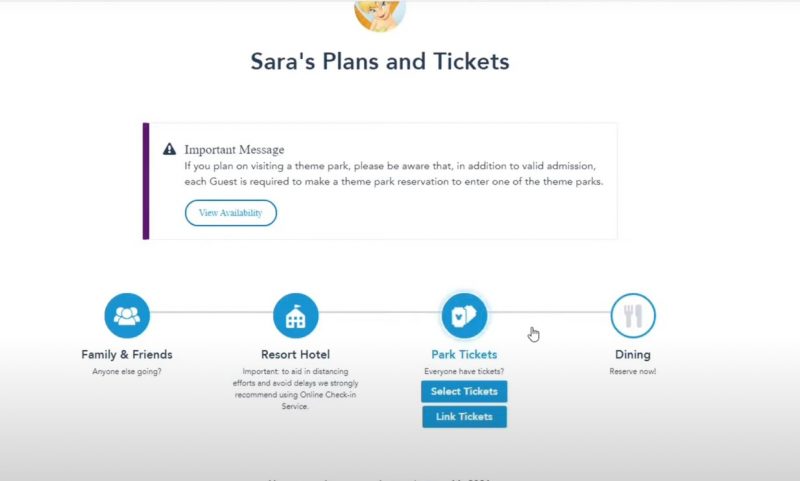 If you have a resort hotel, also important to link it here. You can see that I'm all set to go with My Family & Friends list, a hotel reservation, and park admission. Be sure to read the important message about the Park Pass reservation system. This is where you find the "view availability" link. Disney actually recommends checking your availability prior to booking your hotel stay!
Checking Park Pass Availability
To enter one of the parks in addition to valid admission, each guest is required to make a theme park reservation via the Park Pass system. There are three different "buckets" of availability. Theme Parks Ticket Guests – these are guests that are not staying at a Walt Disney World Property, but do have park admission that they've purchased. Disney Resort Guests – guests staying at a Walt Disney World resort. And the last is Annual Passholders.
The calendar is color coded. Green is all parks are available. Yellow is some parks are available. And gray is no parks are available.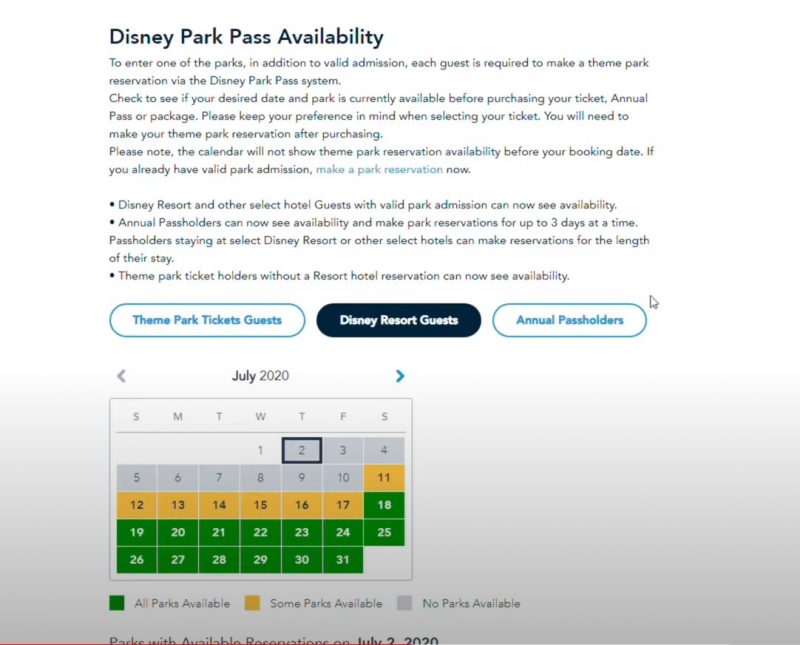 Availability varies by which calendar you are looking at. It is VERY important to be sure you are viewing the calendar that applies to you!
Booking Your Walt Disney World Park Pass Reservation
So if you're ready to make your Park Pass, you're going to go back up and click on, Make A Park Reservation Now.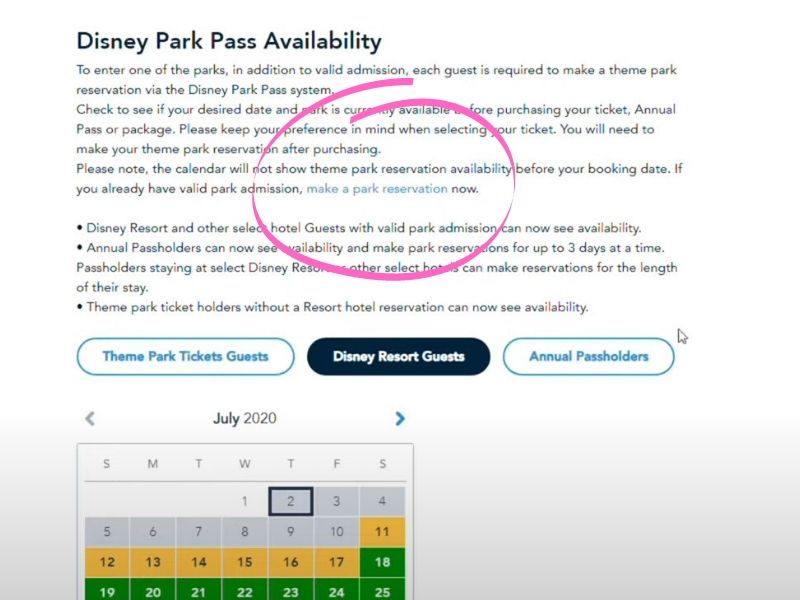 Then you're going to decide who's going with you. This particular trip, it's just going to be me.

Then you move to the dates. Choose the date you wish to make a Park Pass reservation for.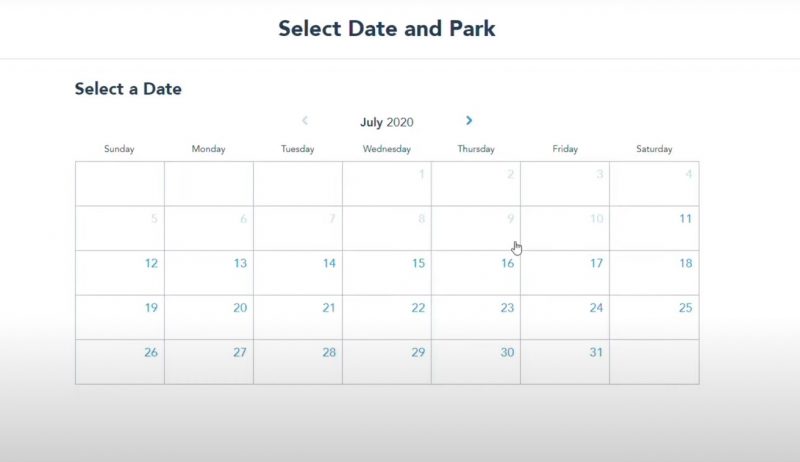 Choose a park.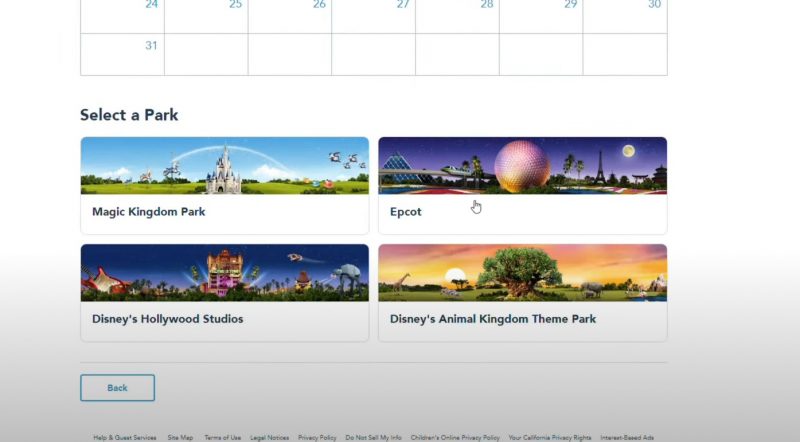 This is really just the posted opening times at the park. So it's not really a specific window like a fast pass. Usually when you get into this part of the system, there's only going to be one option.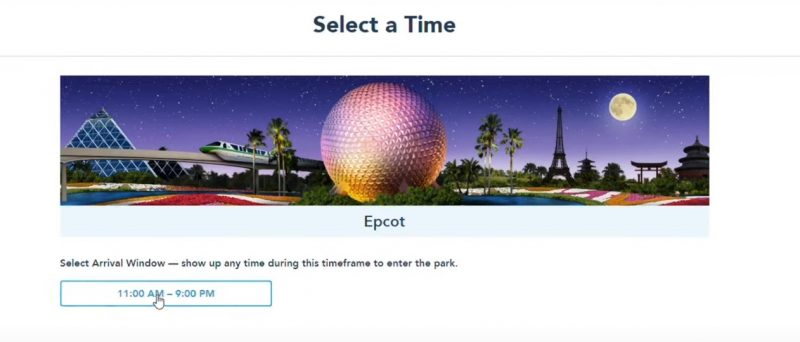 I always start in my favorite park – Epcot. I'm going to click that I have read the terms and conditions. I can't stress this enough, it's really important to actually read these. Once I've agreed to the terms and conditions, I'm going to click Confirm. And that's it! I'm all set.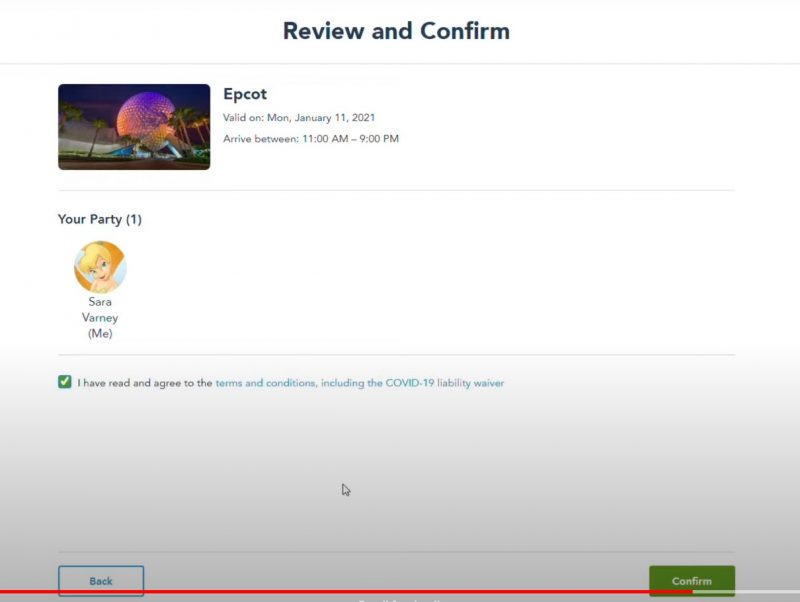 So let's say I want to make another Park Pass, maybe for the next day. I'm going to click Make Another Park Pass, and follow the same steps listed above.
It's just that simple. I have to say, I'm really impressed. This is actually one of the more straightforward processes that Disney has come up with in a while.
So now, if you want to see what you've done, you're going to go to My Plans and Tickets. This is where you can see all of your plans, including Park Pass reservations.
Cancelling or Changing Park Pass Reservations
If you need to cancel or you want to change this, you go into Reservation Details and you can cancel the Park Pass. Right now there's no way to modify the Park Pass, there's just cancel and rebook.
And that's it! Pretty straightforward. For more details, please watch the YouTube video below. Let us know in the comments if you have any questions!
P.S. Now that you've found us, be sure to subscribe to our newsletter below or in the link on the side! You can also check us out on YouTube, Facebook, and Instagram!