Planning a Walt Disney World vacation is difficult enough sometimes, but what if you have a larger family? Whether it's a family of 5 because you have 3 children, or a family who wants to bring along grandma, choosing a resort that sleeps 5 or more is a little bit more complicated. Not all resorts are made the same, and most resorts don't actually accommodate more than 4 guests in a room.
If you're looking for which resorts will accommodate your big family, look no further- I've got you covered! Each resort category- Value, Moderate, Deluxe (and Deluxe Villas) have at least two options for most families.
Value Resorts for Larger Families
The two resorts that accommodate up to 6 guests in the Value category are Art of Animation and All Star Music. Both resorts have family suites in addition to standard rooms. While the Value resorts are the least expensive of all the Disney resorts, you will still have some great amenities there! Each Value Resort has at least one swimming pool. However there is no hot tub or water slide at any of them.
Each Value resort has a food court style restaurant, but no sit down (table service) restaurant.
All Star Music has Family Suites as well as the Standard and Preferred rooms. These suites can accommodate up to six guests and have a mini-kitchen and two full bathrooms. One thing to note about these suites is that they are in a separate building than the regular-sized rooms, so if you have family or friends traveling with you in a standard room you will not be located in rooms next to each other.
Art of Animation has Family Suites as well as the Standard rooms. These suites can accommodate up to six guests and have a mini-kitchen and two full bathrooms. Like at All Star Music, these suites are in separate buildings than the regular-sized rooms, so if you have family or friends traveling with you in a standard room you will not be located in rooms next to each other. The Family Suites are in the other areas of Lion King and Cars, and the Nemo rooms are "preferred" or closer to the big pool and lobby/food court area. You can also book "Themed Family Suite" if you'd like a surprise room!
Moderate Resorts
Four resorts in the Moderate category can accommodate 5 or 6 guests- Caribbean Beach (5), Port Orleans Riverside (5), Coronado Springs Jr Suite (6), Fort Wilderness Cabins (6)
At Port Orleans Riverside and Caribbean Beach, many rooms have an extra twin-sized Murphy bed allowing them to accommodate up to 5 guests. Even if you're a family of 3 or 4 and would like the extra bed you can choose the "5th sleeper" option when booking these rooms to ensure you'll have the Murphy bed. The pull down Murphy beds are nice because it's a twin mattress, not a foldable one so it's pretty comfortable.
Coronado Springs has some rooms categorized as Casitas – 1 Bedroom Suite that will accommodate up to 6 guests. They also have Executive Suites that can accommodate up to 8 guests. The downside is that they are three times the price of a standard room here, and twice the price of the Value resort Family Suites, but the suites are very nice, with a living area that is good for business travelers who would like to hold meetings.
The Cabins at Fort Wilderness can accommodate up to 6 guests. The Cabins have a full kitchen but only one bathroom, so if you need more space you might want to consider a Deluxe Villa resort, but these Cabins are more moderately priced. There is a bedroom in the back with a queen bed and bunk beds, and a sleeper sofa in the living room.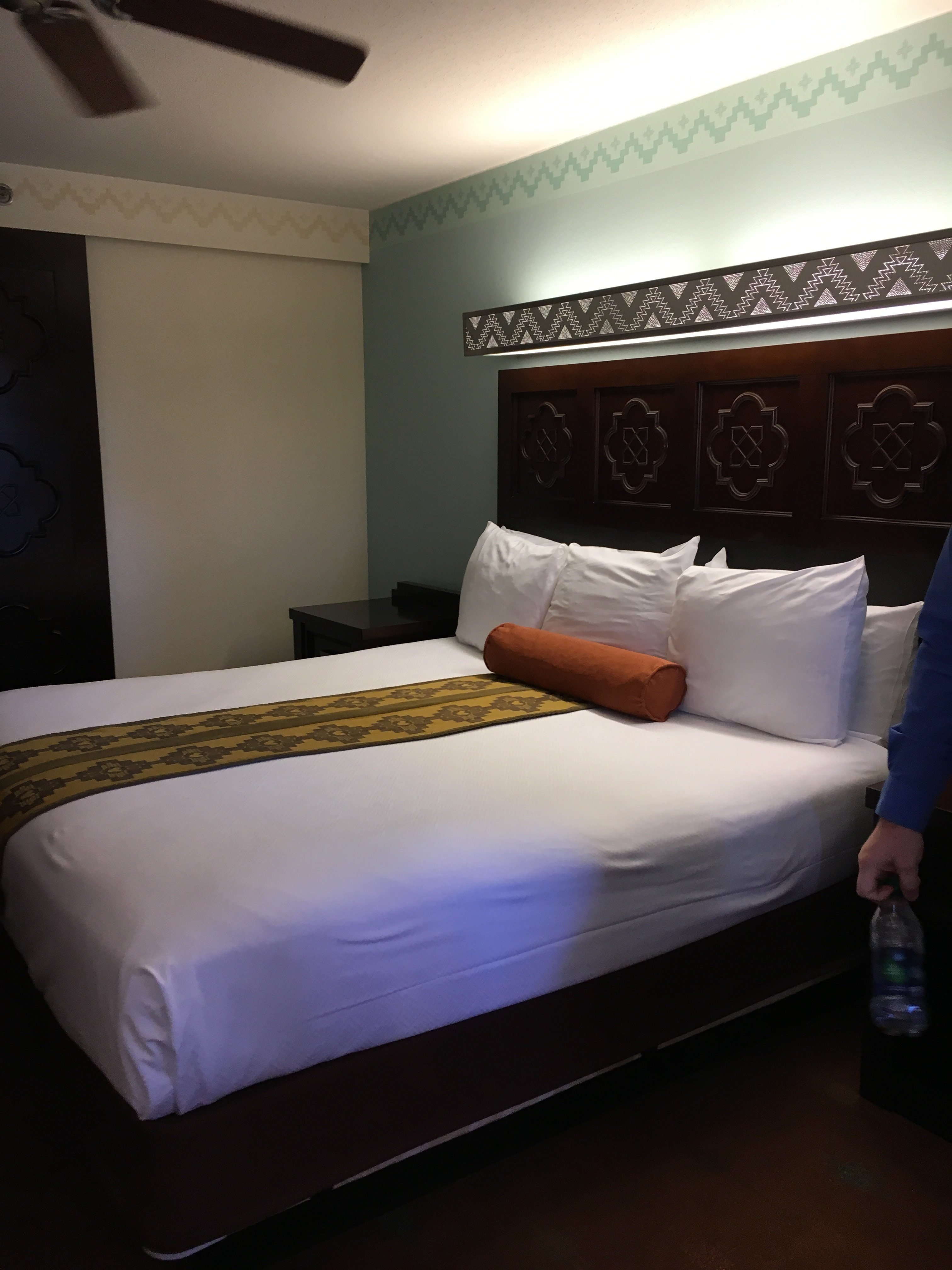 Deluxe Resorts
Many of the Deluxe Resorts can accommodate five guests in their standard rooms. There are quite a few Deluxe resorts with larger suites as well, most with Club Level amenities. The Deluxe resorts that will not accommodate larger families with more than four guests without a suite are Wilderness Lodge and Animal Kingdom Lodge. But again if you're looking for a suite or Club Level you can definitely get one there.
Magic Kingdom Resorts
Disney's Contemporary Resort is unique because the monorail runs right through the tower, but it's also a great resort due to the room size and proximity to the Magic Kingdom. There are two sections of the hotel- the Tower and the Garden Wing. The Tower is where the lobby, restaurants, monorail, and shops are located, but the Garden Wing is closer to the pool, boat dock, and bus stop to the theme parks and other guest areas.
Several restaurants can be found at the Contemporary including Chef Mickey's, Contempo Café, the Wave, and California Grill.
The Polynesian Village Resort is another monorail resort- with easy monorail access to the Magic Kingdom as well as to Epcot. The Great Ceremonial House (lobby) has many restaurants and shops. There are several buildings with rooms called longhouses, all named after different islands of Polynesia. The main pool area has a kids splash pad as well as a water slide through a volcano. The Polynesian is home to Ohana, Kona Café, and Captain Cook's, as well as the Spirit of Aloha Dinner Show.
If you love the Victorian Era, you'll love the Grand Floridian. If you don't love the Victorian Era you'll still love the Grand Floridian! It's a beautiful hotel filled with so much beauty and elegance, yet it still has a wonderful feeling of a casual atmosphere. The lobby often has live music, either a small orchestra or a grand piano playing. There are several buildings with rooms offering views of the lagoon or the Magic Kingdom. Quite a few restaurants can be found at the Grand Floridian such as 1900 Park Fare, Narcoosee's, Citricos, The Grand Floridian Café, Gasparilla Island Grill, Mizner's Lounge, and Victoria and Albert's.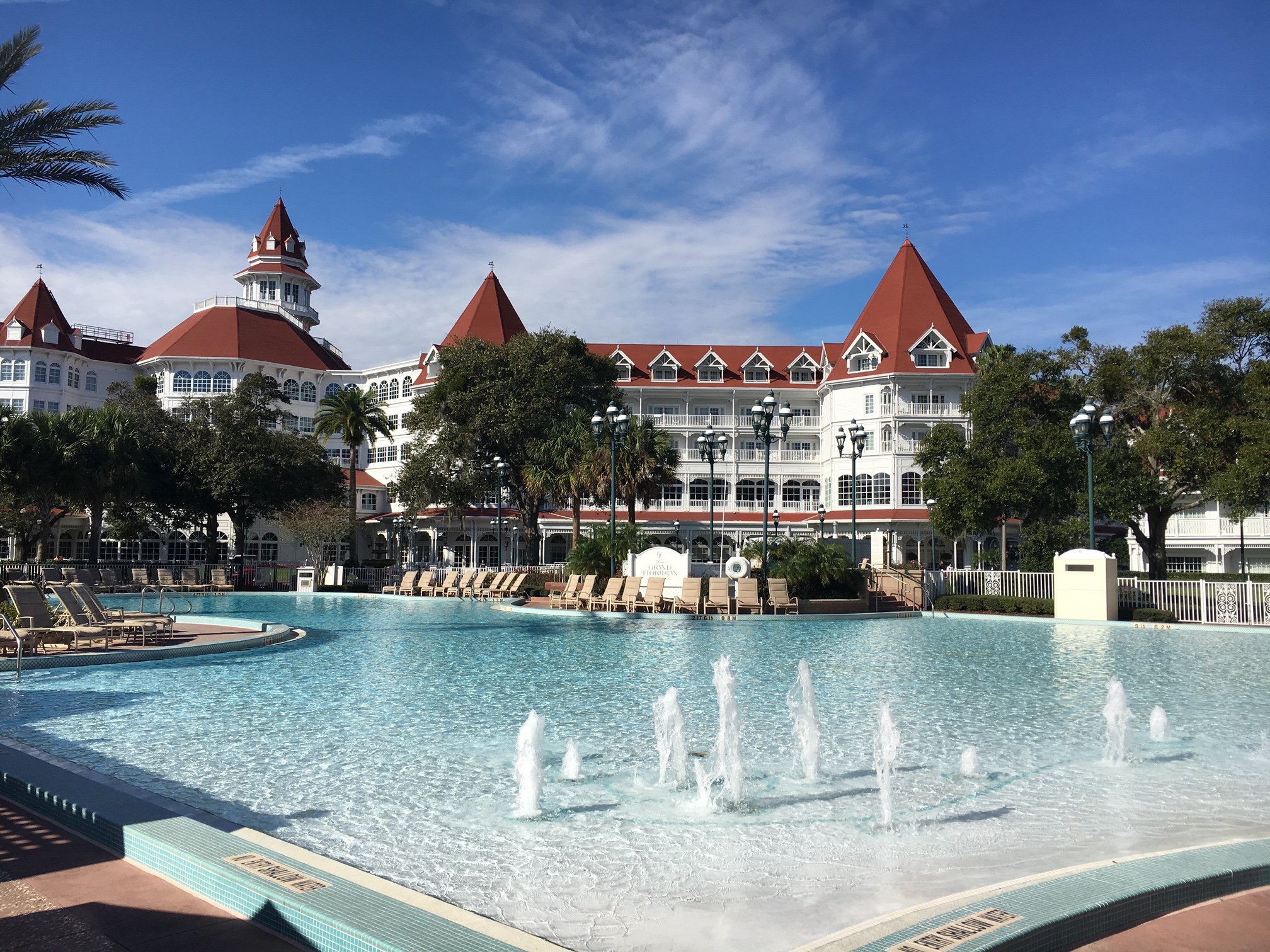 Epcot Resorts
Whether you want to relax in your hotel or spend your vacation on the go, Disney's Beach Club Resort or Disney's Yacht Club Resort is a great choice for larger families! It is located within walking distance of both Epcot and Disney's Hollywood Studios, it's a great choice for a more active vacation. It also has some amazing amenities, including Stormalong Bay, a mini-water park. While these two resorts are mirror images of each other in terms of lobby and rooms, they are very different in décor. The Beach Club looks more like Cape Cod, while the Yacht Club is more of a sailing, nautical décor.
Restaurants at the Beach Club include Beaches and Cream Soda Shop, Hurricane Hannah's, Beach Club Marketplace, and Cape May Café. Restaurants at the Yacht Club are Ale and Compass (including Lounge and Market), Yachtsman Steakhouse, and Crew's Cup Lounge.
Located across Crescent Lake from the Beach & Yacht Club, the Boardwalk Inn is also walking distance from Epcot and Disney's Hollywood Studios. One of the fun parts of the Boardwalk Inn is its proximity to the Boardwalk- with all of the shops and restaurants there. The hotel is themed like Atlantic City at the turn of the century. The main restaurants of the hotel are down on the Boardwalk area. They include Flying Fish, Trattoria al Forno, Big River Grill, and Abracadabar. There's also the Boardwalk Bakery and Belle Vue Lounge (inside the hotel), and of course Ample Hills Creamery with amazing ice cream. If you're feeling like a late night, visit Atlantic Dance Hall or Jellyrolls night club.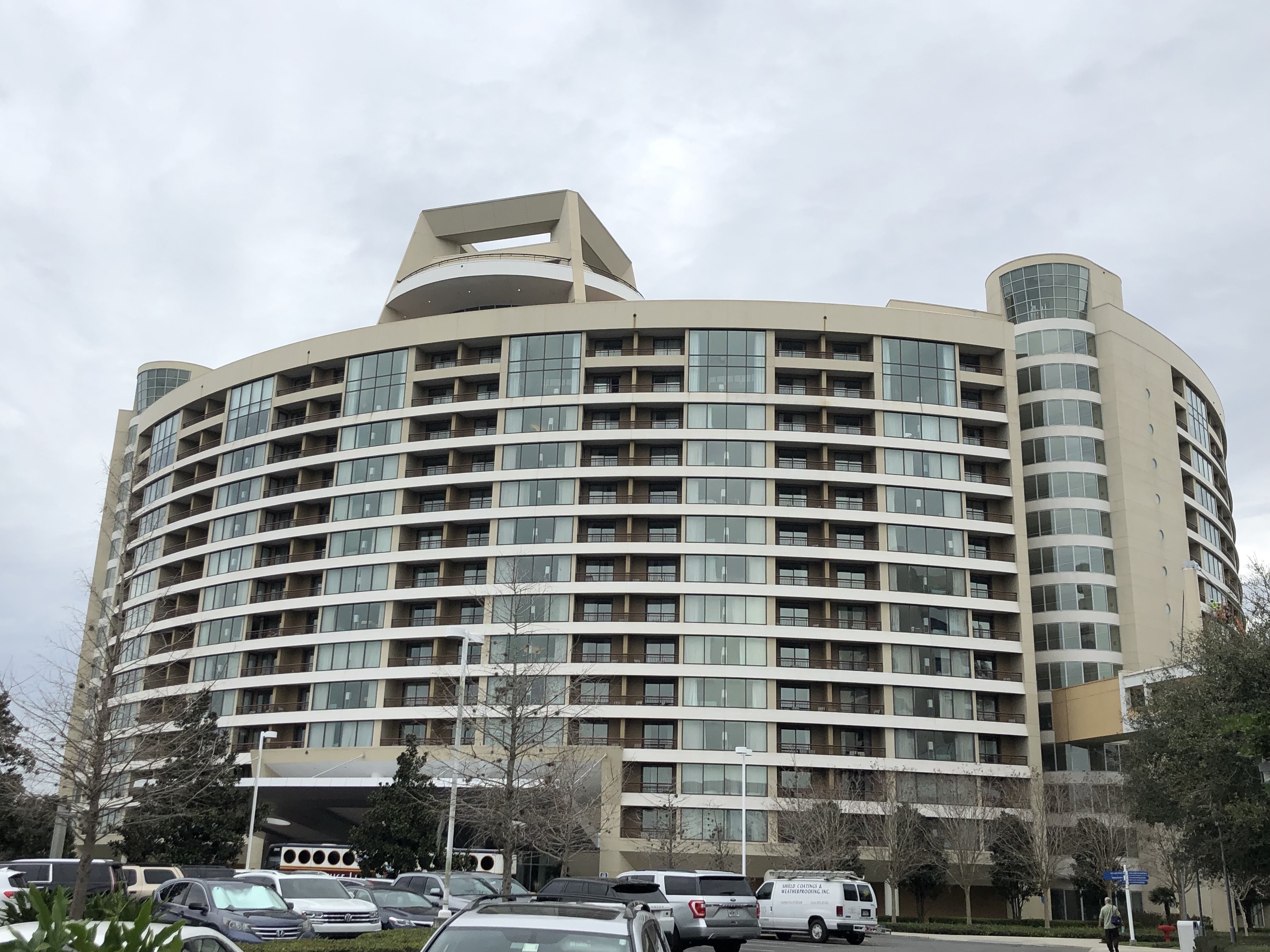 Deluxe Villa Resorts
Because all of the Deluxe Villa Resorts have accommodations good for 8, 9, or even 12 guests, I'm not going to list them out separately here. You can read all about the Deluxe Villas on my planning post here. These Villas, even if you have only 5 or 6 people can be a life saver for space in the room!  In addition to space, the Deluxe Villa resorts are located in close proximity to the theme parks or Disney Springs.