Choosing which Walt Disney World ticket is right for you can be complicated! There are so many different options and add-ons to choose from. Read on to find out which ticket is best for you.
One of the very first steps when booking your Walt Disney World vacation is deciding which Walt Disney World ticket to buy. There are a lot of factors, such as how long you're going to be visiting the Orlando area, if you want to visit the theme parks every single day, or if you want to visit more than one park per day.
(This post may contain affiliate links. Disney Park Princess receives a small commission from items purchased through these links. Please see our Affiliate Disclosure for more details!)
Check Park Reservation Availability Before Purchasing Walt Disney World Ticket
The very first thing you need to do in your theme park planning is to check for park pass availability. When Walt Disney World reopened in 2020, one of the changes they made was that you'd need a park pass to enter the parks. Because capacity has increased, for the most part availability is open, but you still need to have a pass, and you need to make one as soon as you know you're going. You can make changes as long as there is availability, but you still need to have a park pass for your first park.
If you're at all confused about how to make theme park reservations, we have a very handy guide (complete with a video) for you! Just click here and you'll be able to follow the step-by-step instructions.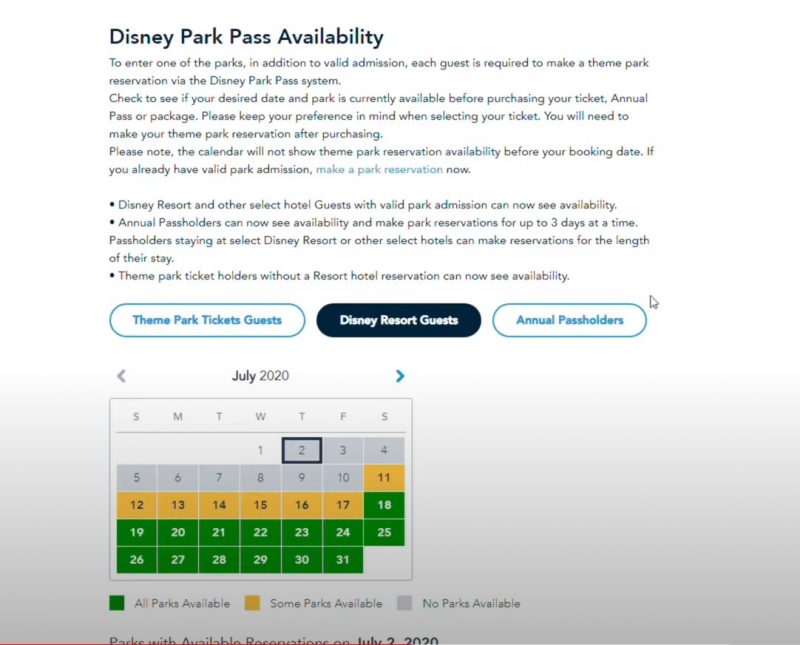 Date-Based Pricing Structure
A few years ago Walt Disney World changed its theme park tickets to date-based, meaning holidays, weekends, and summers are generally a higher price than other dates. If you have flexible dates, you may want to check and see which dates are the lowest price. It may not matter, as you may not have flexibility, but if you can change by one or two days you could save some money on your tip.
Another thing to note is that tickets can be used on non-consecutive days, but they are only good for a few days after the start date. For example, if you buy a 4 day ticket that begins on November 17, you can use it any 4 days from Nov 17, 2021 – Nov 23, 2021. That's a 6 day window to use a 4 day ticket, so there is no longer that 14-day window to use your tickets.
How to Buy
The easiest way to buy theme park tickets is to bundle them with a Walt Disney World resort hotel and make a package. One of the benefits of this is that you don't have to pay for the tickets all at once, just a $200 deposit and the rest is due 30 days before you go, so you can make payments along the way if you choose. Also, if you have a Disney Visa you can use your rewards card, or take advantage of the 6 months interest free plan they offer.
If you don't want to book a package (such as you're staying off-site or have other reasons to book separately) then you can get your theme park tickets here. There are some reputable sites for discounts on tickets, such as Undercover Tourist, as they sell the tickets at a discount (basically they pass some of the commission from the tickets on to you). Make sure if you purchase the tickets from anyone other than directly from Walt Disney World, that you purchase from someone that is reputable. Do not get them on eBay or from a random person, as tickets are non-transferable (they cannot be used by one person and then sold to another person).
Park Hopper?
One of the biggest questions is whether or not you should park hop. Park hopping does add some money to your tickets- about $65-70 per person, again depending on dates. The Park Hopper Option gives you the ability to visit multiple parks in one day. So you can start your day at the Magic Kingdom, and move to Epcot for the evening. (Or even try the Disney "Grand Slam" – four parks in one day!)
You can use the Park Hopper to use flexibility due to weather, or crowds, or even to your advantage for theme park dining!  I definitely recommend the Park Hopper option. Just remember that it's an all-or-nothing option – you can't add it for just one day or two, you must add it for the entire length of your tickets.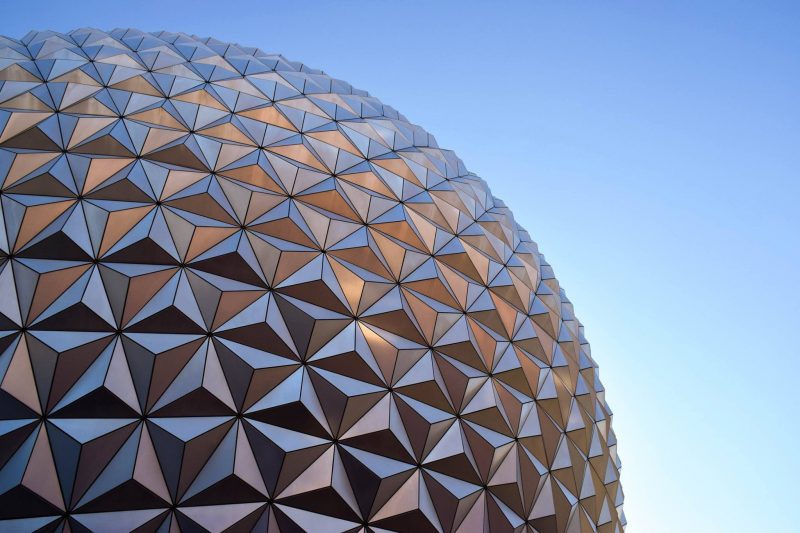 Genie+?
One of the newest options at Walt Disney World is the Disney Genie+. This is an optional add-on that will help you to skip waiting in long lines while at the theme parks. While the Disney Genie is no-cost, the Genie+ is $15 per person per day, and includes most attractions in each park. The Genie+ can be added when you purchase your theme park tickets, or they can be purchased one day at a time. The benefit to adding it ahead of time is that you'll have more time to book your actual attractions, instead of wasting valuable morning time adding the option and then choosing your first attraction. But, if you don't want Genie+ each day you probably don't want to add it to your package.
I recently booked a Walt Disney World vacation for myself, and I went ahead and added the Genie+ to my package, because I wanted to try it out, and it's also just so much easier to do it at the time of booking.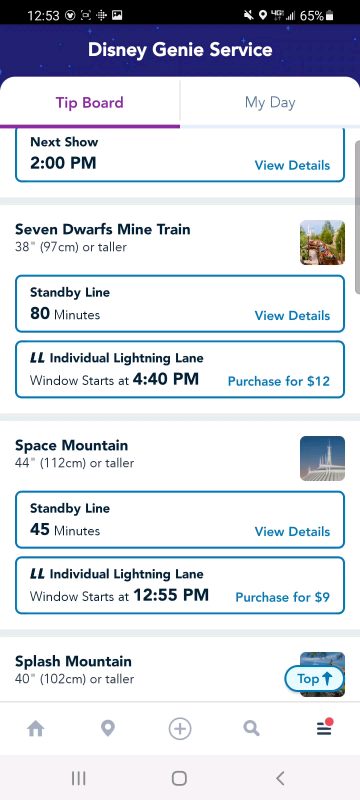 Water Parks
The Park Hopper Plus Option includes admission to the Water Parks, ESPN Wide World of Sports, and the mini-golf courses. This option is nice for longer trips when you will have more time to explore, but probably not necessary for a shorter or first trip. If you like the Walt Disney World Water parks- you definitely want to add this on. Even if you don't want the Park Hopper, you can just get the "Water Parks and Sports" add-on!
Trust me, if you're going to the water parks this is a good deal, it's not that much more to add it on to your theme park tickets, and it's cheaper than buying at the gate.
Conclusion
Now that you know all of the basics, I hope you can more easily decide which theme park tickets to purchase, and how to make the best of your purchase.
P.S. Now that you've found us, be sure to subscribe to our newsletter below or in the link on the side! You can also check us out on YouTube, Facebook, and Instagram!