When you think of Walt Disney World, what is the first image that comes to your mind? For most people, it is Cinderella Castle. And it's true that Cinderella Castle is gorgeous and clearly the iconic image of Walt Disney World. But for me, when I think of Walt Disney World, the first thing that pops into my mind is Spaceship Earth, the geodesic dome at the heart of Epcot. A wonderful mix of the nostalgia, modern times, and forward thinking, Epcot really does have something for everyone.
So what is it that I love so much about Epcot? Oh where to begin…
The Food
As is the case most of the time with me, it starts with food. Epcot is where the good food lives. From the incredible pizza at Via Napoli in the Italy pavilion, to the delicious Camarones al Ajillio (Garlic Shrimp) at the San Angel Inn in the Mexico pavilion, there is something for everyone! No trip to Walt Disney World is complete for me until I have had at least a Grey Goose slushie from the cart in the France pavilion. Preferably enjoyed while watching Illuminations: Reflections of Earth.(RIP Illuminations…)
The Details
The Imagineers made sure that Epcot is a feast for the eyes. Everywhere you look you find a stunning level of detail. The landscaping, the paint colors, heck, even the ceilings in the buildings are incredible! Listen carefully as the music and sounds change as you move through the park.
Epcot is not a park to be rushed through, but more to be savored. Take your time and really explore your surroundings. Walk into the pavilions and explore the paths. But most of all – look up! Some of the most astonishing sights can be seen when you take the time to look around you.
The Rides
After all, what is a theme park without rides? And Epcot is home to some of my absolute favorites. For thrill seekers, there is Mission: SPACE, Soarin', and Test Track. Like something a bit more sedate? The Seas with Nemo & Friends, Frozen Ever After, Living with The Land, or Journey Into Imagination with Figment may be more your style. And for the ultimate way to get out of the heat and into a seat, The American Adventure offers both air conditioning and a wonderful sense of patriotism and pride.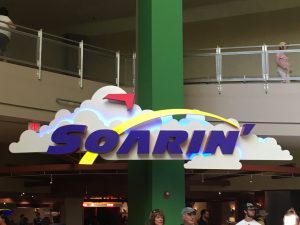 The Festivals
Epcot has become festival central at Walt Disney World! Starting in January with the Epcot International Festival of the Arts, then in Spring with the Epcot International Flower & Garden Festival, then in the Fall with the Epcot International Food & Wine Festival, and ending at the holidays with the Epcot International Festival of the Holidays, there is almost always something special going on. Festivals at Epcot typically include entertainment, food booths, and seminars.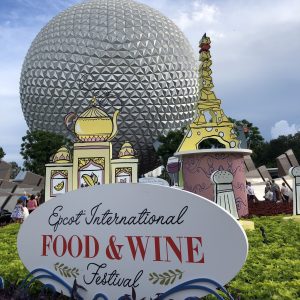 So that is why I love Epcot. What is your favorite theme park, and why? Let us know in the comments below!