A few months back Sharla wrote about why she thought every Walt Disney World fan needs to visit Disneyland. But we think not enough of you listened! It really is an incredible place. So we're back to make our case with new reasons why we feel EVERY Disney fan needs to visit Disneyland – regardless of where your park allegiances lie.
VISIT DISNEYLAND FOR THE HISTORY
I don't care how many times you've heard it, it doesn't make it less true. Disneyland is the original Disney theme park. It's where it all began, and it's humbling to see the beginnings of what became a massive world-wide operation.
This is also the only park Walt ever walked in. Okay, I know you've heard that before, too. As a Disney fan if that's not enough to get you to visit Disneyland, I don't know what else to say. Except that you could experience that history firsthand. Walk down Main Street like Walt did. Take the Walk in Walt's Footsteps tour that shows you 21 Royal Street – what would have been his brand-new apartment. Or, you can get fancy and take the Adventures by Disney Backstage Magic tour. It takes you into Walt's Main Street apartment that's still decorated exactly as he left it. I get chills just thinking about that experience!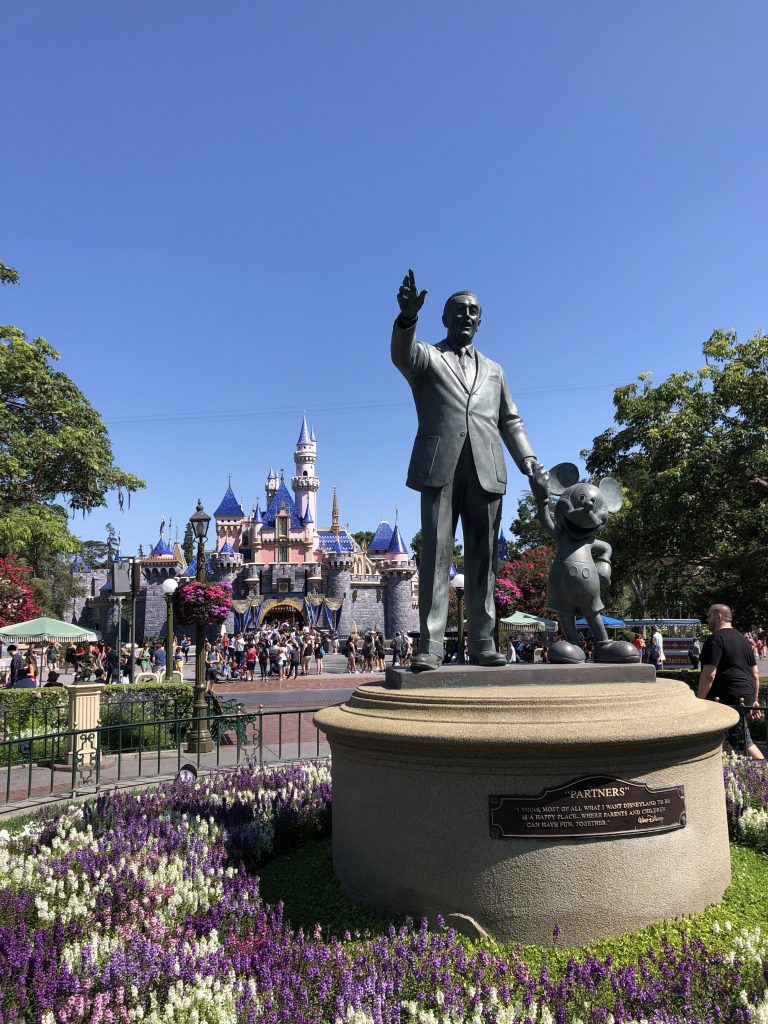 THE CHARM
Just because Disneyland is smaller than Walt Disney World it doesn't mean it's not just as special. Since when did smaller mean not as good (I mean, I'll gladly take a pair of diamond earrings in a tiny box, thank you)? Yes, Disneyland is MUCH smaller than its Florida counterpart. So much smaller that Disneyland can fit into the parking lot of the Magic Kingdom! But I promise you, that doesn't make it less exciting to visit!
There are more attractions in Disneyland park than the Magic Kingdom. I feel like there is more detail in Disneyland, too. Did you know there are little porches you can actually sit on on Main Street? I love to get some ice cream from Gibson Girl and watch the world rush by. In Frontierland you can see a special anniversary gift from Walt to his wife, Lillian. She then donated it to the park. Those special, personal, little touches are everywhere and if you take the time to search them out, you'll be so enchanted by Disneyland.
And then there's a whole different park that Walt Disney World doesn't have. California Adventure is like a mashup of Disney's Hollywood Studios and Epcot, combining the best parts of the two. Why wouldn't you want to celebrate the best of the Golden State – from the beaches of Southern California to the wineries of Napa? And of course, there is plenty of Hollywood glitz thrown in.
I love how Buena Vista Street welcomes you to the park. It's a little nod to the street the Walt Disney Company headquarters is located and to the Hollywood of the 1920's as Walt and Roy would have seen it when they first arrived. Take time to look at the windows and the billboards – there are so many fun little Easter eggs to Disney history.
VISIT DISNEYLAND FOR THE NOSTALGIA
Who doesn't want to ride the original it's a small world from the 1964 New York World's Fair? Because it's at Disneyland – completely dismantled, shipped across country, and put together again in Fantasyland. And there are things like that all over the park! Did you grow up watching the Wonderful World of Disney? You'll get to see those exact same spaces you watched on TV growing up. And if you think that's not enough of a reason to visit the California parks, you are kidding yourself.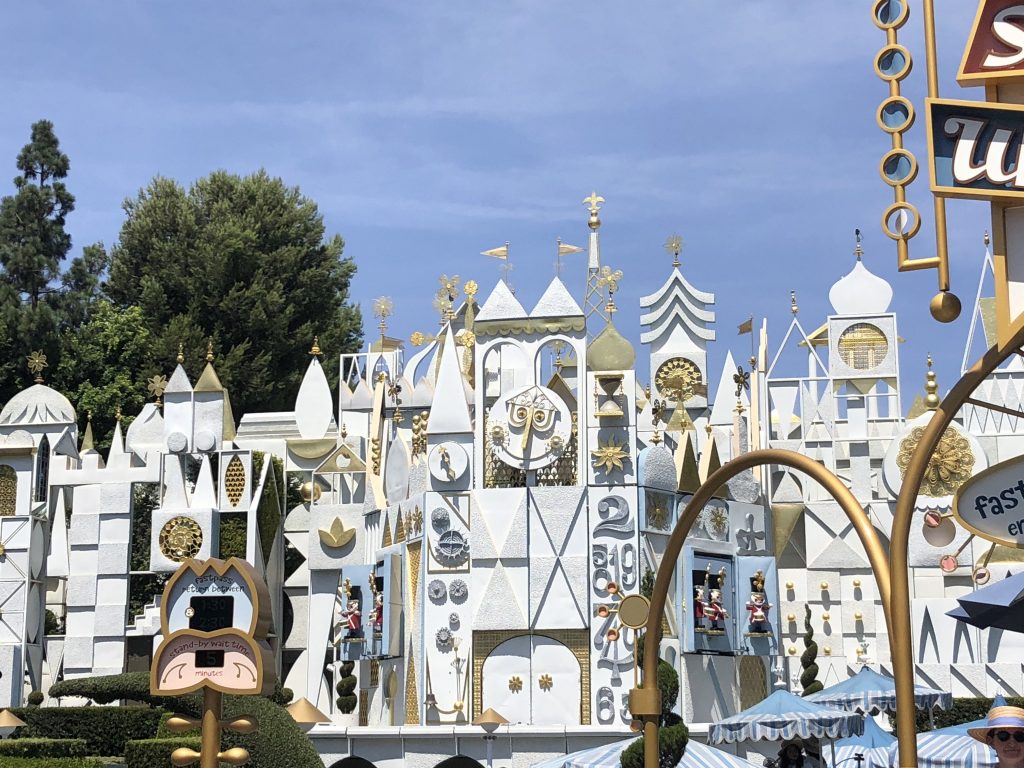 I grew up as a child of the 90's driving down to Walt Disney World from New Jersey once or twice a year with my grandparents and cousins. We had a video (remember video cassettes?!). We watched almost the entire 18 hour trip called 'Disneyland Fun' which was a Sing Along Songs episode where kids ran through Disneyland with all sorts of Disney characters going on attractions and singing classic Disney songs. It got us so excited about the vacation we were about to have.
But when I ACTUALLY visited Disneyland as a young adult and saw the 'real' rides in the video vs. the ones in Florida I'm not ashamed to say I geeked out a little. Here was my entire childhood in one space and I was overcome with excitement. I'd be lying if I said I didn't sing 'Making Memories' down Main Street like in the video (and okay fine. I still sing it when I visit).
That's what nostalgia does. It makes you a kid again. It brings back all those feelings of happiness and family and makes you cry at the fireworks just because. And Disneyland is packed to the brim with nostalgia!
THE RIDES
If you don't want to come to Disneyland for its past, then you should 100% come for its present. As much as I like to complain about Disney copying rides from one park to another eliminating the unique nature of each park (except for you, Tron Light Cycle Spin, I cannot WAIT for you to come stateside so I can ride you again!), the two California parks have SO MANY unique attractions that you need to come experience!
Remember the 20,000 Leagues Under the Sea submarines? There's a new Finding Nemo version at Disneyland! And what about the Matterhorn? Sure, it's painful, but it's the first tubular steel rollercoaster in the world, and the icon of Disneyland, so it's worth checking out. Don't forget about the Indiana Jones ride – most people think it's superior to the Dinosaur attraction at Animal Kingdom (they share the same ride system). And there is my favorite attraction at Disneyland – the Davy Crockett Explorer canoes. This hit the history, nostalgia AND unique buttons. Plus, I think we can all use a little exercise after all the churros (see below).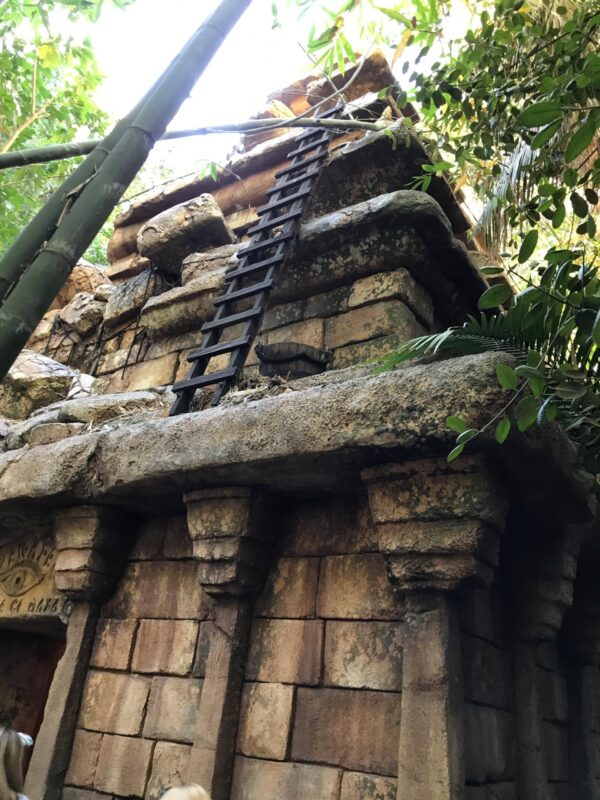 Over at California Adventure there's an entire park full of unique attractions! There's an entirely unique LAND with Cars Land. Let me tell you, the first time you walk down Route 66 into Radiator Springs I dare you not to gasp thinking you're actually inside of the Cars movies. Bonus points if you're there at dusk when the Neon comes on and everyone goes cruising to the 60's music! Pixar Pier has several attractions you can't find anywhere else – but take one ride on the Incredicoaster and you will be an instant fan of the West Coast parks (you MUST ride once during the day and once at night).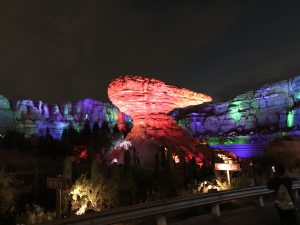 Where are all my Marvel fans? The California parks are the only ones in the U.S. where Disney has the ability to put most of these characters. So forget Tower of Terror (admittedly, I prefer the ToT theme, but cannot ride it because I hate that dropping sensation). We have Guardians of the Galaxy: Mission Breakout that is so much fun, with such a great soundtrack, that you'll forget you're supposed to be terrified. And coming in the next few years we'll have an entire Avengers Campus, which makes me happy, because the more I can see Captain America, the better.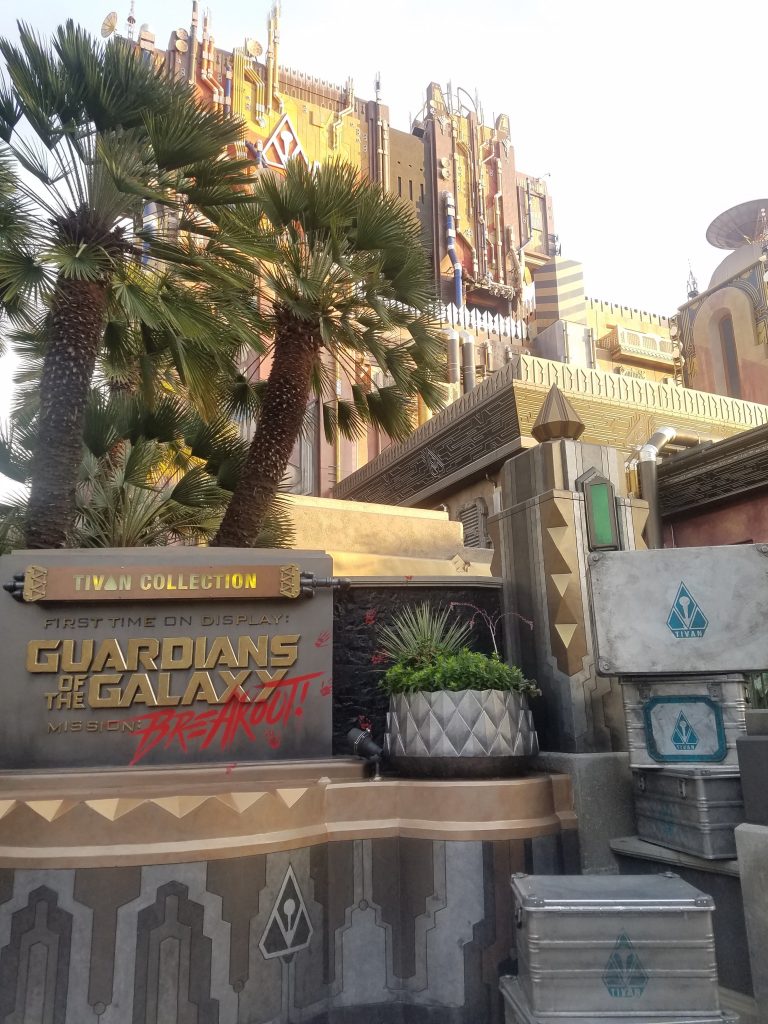 DEFINITELY VISIT DISNEYLAND FOR THE SNACKS!
Did you really think I was going to get through an entire Disneyland post and not talk about the food? Don't let's be silly! Of course Walt Disney World has amazing restaurants (I'm talking to you California Grill and Tiffins), and I mostly prefer the sit down food there. But Walt Disney World will never hold a candle to the snacks at Disneyland.
Remember those churros? These are some of the crispiest I have ever eaten. Honestly, the best in the world (including the street churros I've had in Mexico). And don't even get me started on the specialty churros. Each season or special event Disneyland comes up with new flavors, and every area of the park has their own special version.
The Matterhorn Macaroon named after that famous roller coaster is so delish! And it makes for an awesome Instagram post with its bigger namesake. What about the Cozy Cone Macaron? The churro funnel cake? The Jack Jack Cookie Num Num (OMG give this to me right now!)? The Mickey Beignets? The dill pickle popcorn? All this to say, there are dozens of incredible snacks and more being introduced every week that make it worth the trek out west. If nothing else, come for the snacks!!!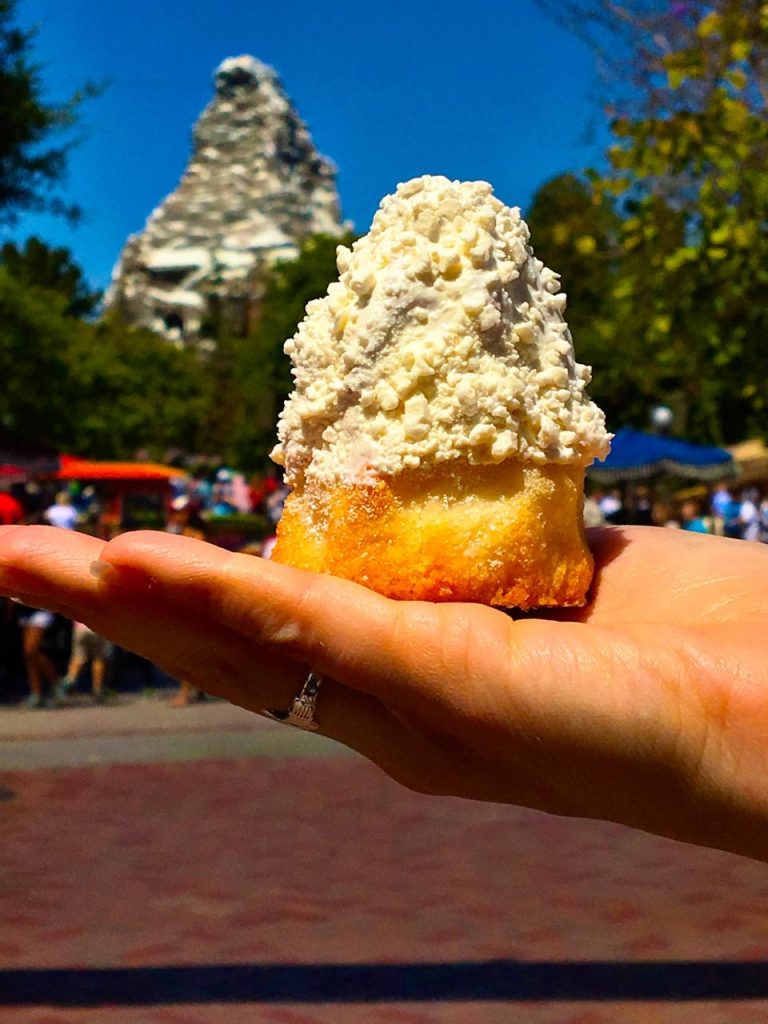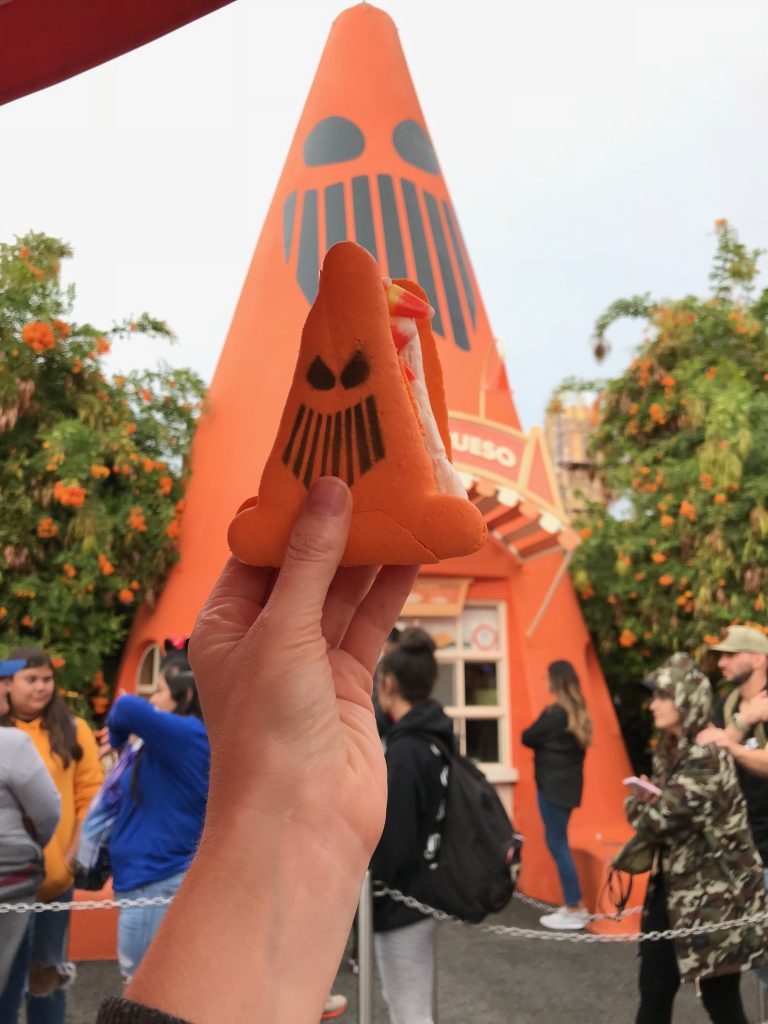 So there you have it. All the reasons why I think Walt Disney World fans really need to make the trip (at least once!) to visit Disneyland. After all, this is where it all began, and don't you want to understand the Disney origin story? Why watch it on Disney+ when you could be experiencing it first hand?
If you decided to spend one your (very precious, hard to come by, hard earned) vacations at Disneyland instead of Walt Disney World, what did you think? I'd love to hear your thoughts in the comments!
P.S. Now that you've found us, be sure to subscribe to our newsletter by taking our quiz or in the link on the side! You can also check us out on YouTube, Facebook, and Instagram!