The Club Level rooms at Disney's Resorts are currently closed. We look forward to the Club Levels reopening in the future when the pandemic crisis is finally over! 
It's no secret that we here at Disney Park Princess LOVE our Deluxe resorts. And if you're reading our blog, my guess is, you do too. There's just something about being located so close to the parks and all the extra perks that come with these resorts. But more than just staying at a Disney Deluxe resort, I REALLY love staying on the concierge (or Club) level.
Being a club level guest just brings a whole extra level of luxury experience to my vacation. If I can't be pampered on vacation when can I be? I'm going to share with you the reasons I consistently book my rooms on the concierge level, and maybe this will inspire you to give it a try on your next vacation!
Club Level Lounge
Probably the biggest perk of staying on the club level is the lounge. These are beautifully themed areas (sometimes with a VIEW) with couches, TV's, and tables. It is a fantastic place to congregate and plan out your day. But beyond that, there is an endless supply of food to enjoy. There will be hot and cold breakfast items, afternoon snacks, pre-dinner appetizers, and desserts later in the evening. You could eat almost all of your meals in the lounge, so you might actually save some money on your food budget! Plus, there is coffee, tea, juices, milk, soda and bottled water available all throughout the day. It's easy to pop in and grab some to take with you to the parks or back to your room.
And for all the adults out there, in the evenings you'll have beer and wine with appetizers and after-dinner cordials with dessert. There are also special holiday celebrations, like the time I stayed at the Animal Kingdom Lodge on the 4th of July. There was a chef making made-to-order s'mores in the lounge to celebrate!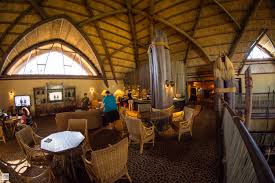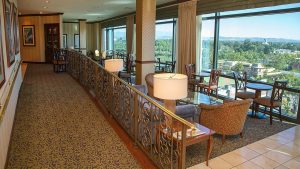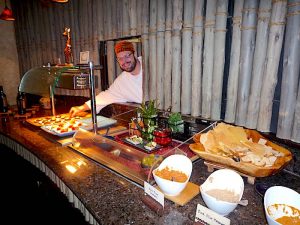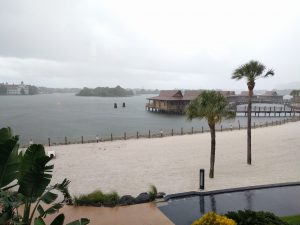 Extra FastPasses
If you're staying club level at Walt Disney World there's a special perk. Starting at 90 days before your trip you have the option to purchase EXTRA FastPasses for your travel party. So you get to book FastPasses before anyone else will, PLUS you still get the standard three FastPasses per day starting at 60 days prior to check in. For those of you (like me!) who don't do math, that's up to six FastPass+ reservations PER DAY before you even arrive at the parks. Just think about that – you're cutting down on so much waiting in line!
And even better – you can reserve attractions at more than one park per day (as long as you have the Park Hopper on your tickets). AND you can reserve at any attraction, so you don't have to worry about those pesky attraction tiers! Currently, these extra FastPasses cost $50 per person, per day and you are required to purchase them for a minimum of three days.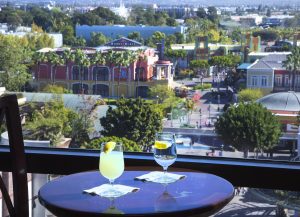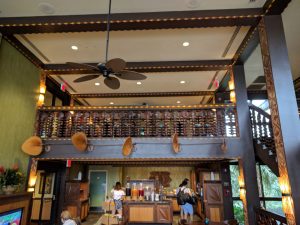 Expert Planning
Let's face it – planning a Disney vacation can be exhausting! There are so many details to pay attention to, dining reservations to make, FastPasses to grab. When you stay on the club level you have access to Disney's concierge team who are available to help with all of your planning. Before you even arrive they'll send emails offering suggestions and asking what they can help with. They'll happily make your dining reservations for you, and if you need transportation from the airport, they'll set that up, too.
Once you arrive the magic continues as you're whisked away from the front desk to be checked in. Enjoy a welcome glass of champagne at a private desk in the concierge lounge. During your trip you'll get to know your concierges. They are there to help you with any request you may need. Whether that's modifying dining reservations, or telling you the best way to get between destinations. It's just an extra level of service that makes your trip truly magical.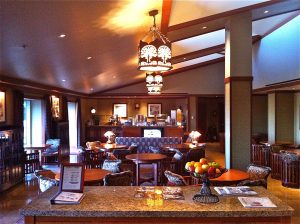 Is the Club Level Worth It?
Is staying on the club level worth it? For me it is! And while your mileage may vary I find splurging on my accommodations a great way to treat myself and truly vacate everyday life. I love waking up to a fresh brewed cup of tea and delicious food, and also heading back to the resort mid-day and enjoying the refreshments in the lounge. And having someone else book my dining reservations is invaluable – anything that is going to save me time both in my planning and once on vacation is totally worth it to me! Have you stayed on the concierge level before? I'd love to hear your thoughts on it in the comments below!
Check out this video from our recent stay in a Club Level Room at Disney's Boardwalk Inn!
P.S. Now that you've found us, be sure to subscribe to our newsletter below or in the link on the side! You can also check us out on YouTube, Facebook, and Instagram!