It's no secret that here at Disney Park Princess we are ALL about luxury travel and being pampered on vacation. So when we travel around the world we love to travel with Adventures by Disney (ABD). Maybe you heard our podcast on the topic, so we wanted to share again how much we love this product.
We love and trust Disney as much as you all, so we know we'll be taken care of when we travel with ABD. But when you head out on a guided group vacation with ABD, you do much more than sight see. You touch, taste, hear and experience firsthand the places you visit. Here are some of our favorite reasons we keep going back again and again on an Adventures by Disney vacation!
VIP TREATMENT
Disney excels at making every guest feel like a VIP – and traveling with ABD is no different. On each Adventure there are two Adventure Guides who take care of every little detail for you. Every nuance is designed to relieve stress and maximize your enjoyment (and isn't that the point of a vacation)? Leave your worries at home as you sit back and let your vacation unfold.
You'll be treated to private events, tours and exclusive backstage access that only ABD can provide. Plus, your guides are available to offer suggestions on what to do with your "on your own" time. All of your needs are anticipated – and that alone is worth the price of these trips. Who doesn't want to feel like a true VIP?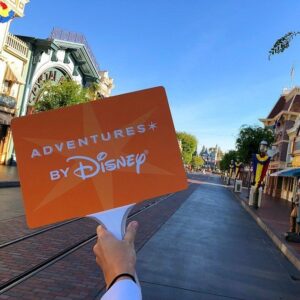 LUXURY ACCOMMODATIONS
We really do love a nice hotel, and with an Adventures by Disney vacation you'll be staying in 5 star hotels in the most premier locations. Hotels that are designed to make you feel truly pampered. Imagine – shower rooms the size of your entire bathroom at home. Slippers waiting by your bedside. Floor to ceiling windows overlooking a city skyline. A room that feels like a true escape from everyday life.
These are the things we love in a hotel, and ABD gives you only the best. Gorgeous respites that act as your home away from home; much more than just a place to sleep. You'll look forward to heading back to your hotel room almost as much as you're looking forward to the next day's activities!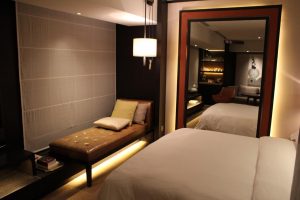 HASSLE FREE TRAVEL
Possibly the best aspect of an ABD is the ability it gives you to sit back, relax and NOT WORRY. Imagine, no worrying about where your boarding passes are, where to check your luggage, what time the train is, how to get from your hotel to your sightseeing. Imagine if you can just breeze through the airport without a care in the world. ABD allows you to do that, and for that, we're in love! Every Adventure includes airport meet and greet upon arrival, transfers to/from hotels, transportation within your trip (whether that's by plane, train, or automobile!), snacks en route to your destinations, and luggage service.
You name it, ABD has thought about it so you don't have to. That translates into an actual vacation for you, free of stress and worry. And if something does go awry (like, maybe a little too much rain to go bike riding along the San Francisco waterfront, which *may* have happened to Disney Park Princess Heather), your Adventure Guides are there with as many back up plans as necessary to make sure you have a great time. In most cases you won't even know that they had to rearrange everything – you're too busy having fun!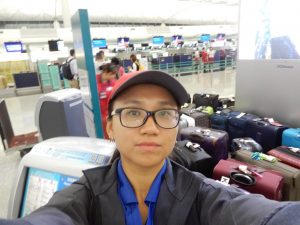 ADVENTURE GUIDES
And speaking of those Adventure Guides – they are AMAZING! Did we say that already? It's true. Each ABD has two Adventure Guides that become like family to you. They allow you to see the world through the eyes of a Storyteller, and bring you into the story. Your guides not only provide renowned Disney service, they anticipate your needs and (along with local experts) ensure that you feel a connection to the people, culture and traditions of each destination visited. And isn't that the point of travel?
INSIDER ACCESS
With Adventures by Disney you don't just visit a destination, you are immersed in the history and stories so you truly connect with them. You get to go where few visitors ever do. Maybe a private after hours viewing of the Sistine Chapel in Rome, a VIP Tour of the Jim Henson Studios in Hollywood, or an exclusive dinner at the Vienna Zoo. With ABD you have exclusive access to experiences that are not offered elsewhere. You'll skip the lines to enter the Academy of Fine Arts in Florence or to walk on the Great Wall in Beijing. You don't want to waste precious hours of your vacation standing in line, so ABD makes sure you don't have to.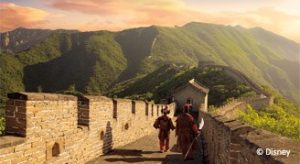 Adventures by Disney has so many different options – with vacations spanning 6 continents and lasting between 3 and 14 nights in length. You can do a long weekend in New York City, take an African safari or even sail down a river in Europe. No matter what you choose, we promise you'll be treated like royalty and come back feeling refreshed and renewed with lifelong friends you just met on your trip.
What Adventures by Disney itinerary are you dying to try? Have you been on an ABD before that made you fall in love with them just like we did? Tell us about it in the comments below!