Picture it – it is Christmas Day 1985. Flush with Christmas Fever and a recent holiday bonus, my mother decides that we should go to Walt Disney World. Tomorrow. After many hours on the phone with Disney and the airlines (it was 1985 after all), she somehow manages to make some magic and off we fly to see Mickey. It is one of my favorite childhood memories but as an adult and a Travel Agent, in retrospect I am horrified! What about all the planning? Ahhhh, those were different times. But how far in advance should you book a Walt Disney World trip?
Fast forward to 2019 and spur of the moment trips to Walt Disney World, while possible, mean making many compromises about what you will and won't be able to do. Clients are often astonished when I tell them that for the best experience, I recommend booking at least six months in advance. Why six months? Let me explain….
There is no such thing as slow season at Walt Disney World any more.
Once upon a time, it was possible to visit Walt Disney World during the "slow" season. In the Octobers and Januarys of yesteryear, you felt almost as though you had the parks to yourself. Those days are gone my friends but their memory lives on. Not a week goes by that a client doesn't call and say, "We want to go in October! We went in the fall 10 years ago and it was perfect." Oh how things have changed! October is now one of the busiest months of the year!
Where once there was a slow season, there is now Festival Season. Did you ever wonder why Epcot has all of these festivals? Because the marketing geniuses at Disney saw a void, and found a way to fill it. What used to be the Winter slow season is now the Epcot International Festival of the Arts. What used to be the late Spring slow season is now the Epcot International Flower & Garden Festival. And what used to be the Fall slow season has now become the mega-popular Epcot International Food & Wine Festival. Walt Disney World hotels book up many months in advance. And during Festival season? The Epcot area hotels often book up as soon as booking opens!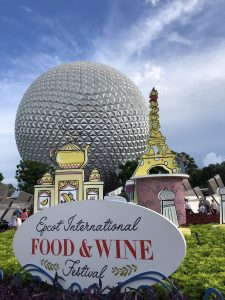 Dining Reservations are a must at Walt Disney World. And they begin booking 180 days in advance.
My friends, let me tell you a story of days gone by. A day when you could walk up to a restaurant, give your name to the host/ess, and be seated after a brief wait. They were glorious days. But these days are no more at Walt Disney World. The chances of finding a restaurant that is allowing walk-up seating is about the same as finding a winning lottery ticket in your purse. Advanced dining reservations begin booking 180 days prior to your check in date. Popular restaurants such as Cinderella's Royal Table, Be Our Guest, and 'Ohana sell out the very first day. Heck, sometimes the very first hour.
In order to book those much-needed advance dining reservations at the 180 day mark, you need to have already booked your Walt Disney World hotel stay. Which is why we recommend booking at least six months in advance. Really seven months in advance would be better! If you book exactly six months in advance, you have already missed the window for the best dining availability.
Did you want to ride Flights of Passage or Slinky Dog Dash?
Ahhh the good old days. When an hour seemed like an outrageous length of time to wait for a ride. When Test Track opened in the 90's, wait times of 90 minutes were common and we were amazed that anyone would wait that long! It seems quaint in retrospect given that wait times for Flights of Passage and Slinky Dog Dash now exceed 200 minutes almost daily.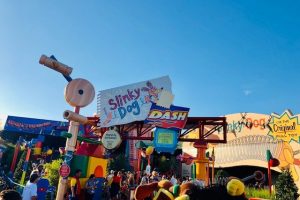 FastPass+ is Disney's answer to long lines for attractions and shows. And it is a game changer! For best results, FastPass+ should be booked at the earliest opportunity, which for Walt Disney World Resort guests is 60 days prior to check in. And like the dining reservations, the most popular ones (Flights of Passage at Animal Kingdom and Slinky Dog Dash at Hollywood Studios) are gone almost instantly. So if I haven't convinced you to book at least six months in advance, then I strongly encourage you to book at least two months in advance!
I hope that I have convinced you to book in advance for the best experience possible. This is especially important for first-time visitors to Walt Disney World. All of this is not to say that a last minute trip to Walt Disney World won't be fantastic. It can be! But that is another blog for another day.
How far in advance do you usually book travel? Let us know in the comments!